The filmmaker visits the festival to present his work, which will be screened on Saturday 23, at 7 pm, at the Monopol Screen 1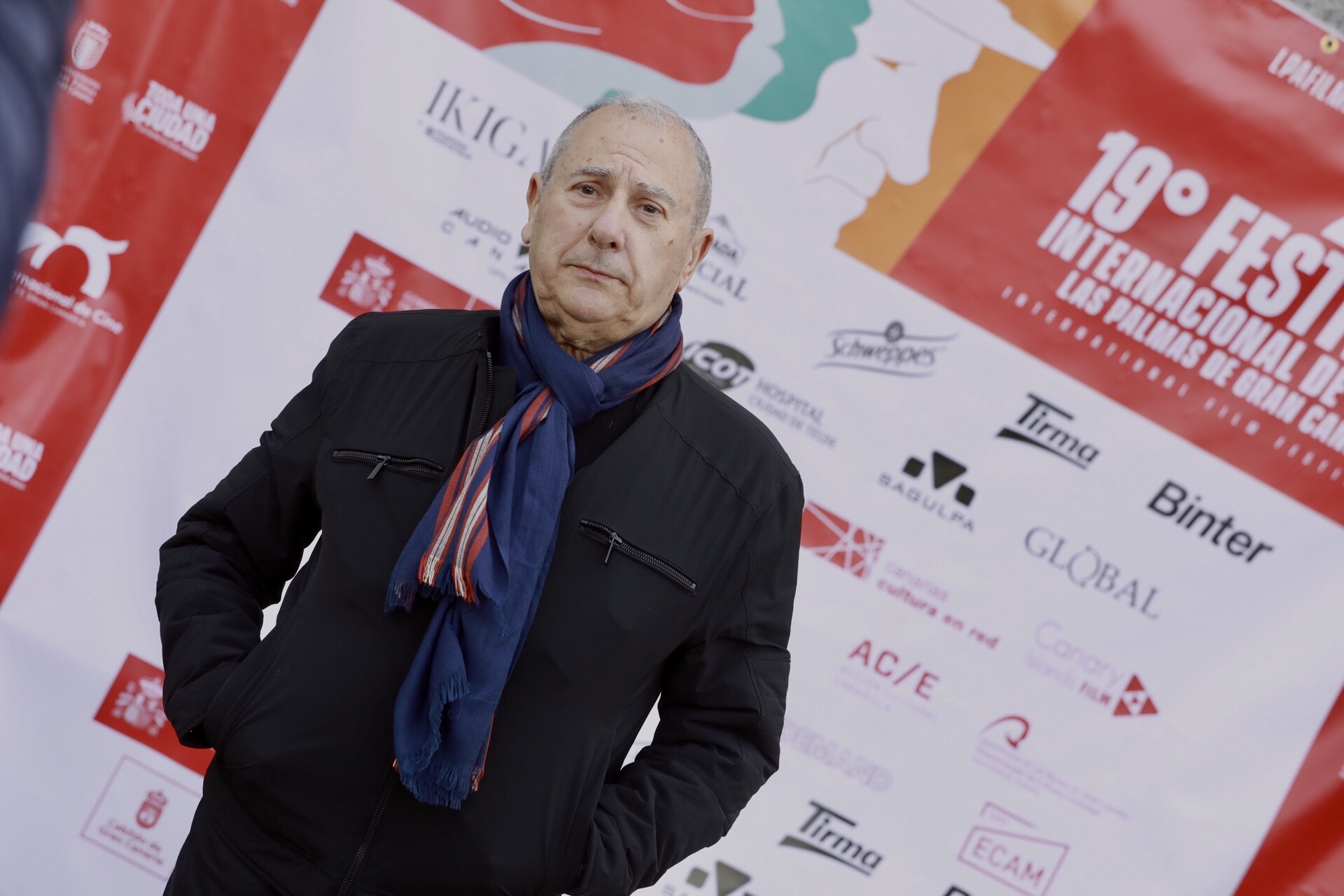 Picture: Quique Curbelo.
Las Palmas de Gran Canaria, Friday 22 March 2019.- In 2019, the Canarias Cinema section pays tribute to the first Canarian feature film that achieved international distribution, El camino dorado (Ramón Saldías, Spain, 1979, 110 min.), just in time for the 40th anniversary of its premiere at Las Palmas de Gran Canaria's Rex Cinema. The film, starring Tono Brum, Paco Acosta, Terele Pávez, Marisa Naranjo and Amparo Climent, focuses on the recovery process of two alcoholics, "the only one filmed in Spain about alcoholism", according to its director, Ramón Saldías (Bidart, Francia, 1938). The filmmaker will be at the festival from Friday onwards to present to the public his work, which will be screened on Saturday 23rd at 7 pm at the Monopol Screen 1.
Saldías says by phone that everything started with a documentary he made in 1968 about Alcoholic Anonymous. The abundant material of film sessions he was offered, and which he listened to years later, gave rise to a script and, fundamentally, to his desire for approaching the topic on film. A fiction to deal with alcoholism's drama –"it's the most powerful drug there is", he says– set on some locations which will be, to say the least, familiar to the Gran-Canarian public: the Maritime Avenue, Alcaravaneras, Maspalomas' already missing tomato plants, Melenara's crossroads…
Ramón Saldías still regrets El camino dorado's drifts despite its screening at the San Sebastián Film Festival, a path that could have been different if, as its distribution company CB Films asked him, he would have agreed to cut the scene of the protagonist's delírium trémens: "at that time I thought the whole suffering should be seen, making the public feel it. Today I would cut it". Forty years later and another decision weighes on his work: having cut, nevertheless, the scene in which the protagonist is diagnosed by his doctor, "alcoholism was not yet recognized as a disease by Social Security. I erased the scene because it seemed to me very long and today I regret it".
Saldías, based in San Sebastián, lived in Las Palmas de Gran Canaria between 1970 and 2003, a period of time in which he was linked as collaborator of Televisión Española's regional center. The filmography of this "Basque-Canarian" includes another title, Kárate contra mafia (1981), a singular piece that has been recovered thanks to the Jess Franco Honorary Award it received at the CutreCon festival: after its unexpected success at the end of last decade, the film has been screened in Paris' Grand Rex and in London.
Director of advertisements, documentaries, editor, cameraman in the Biafra war, director of photography in Contactos, by Paulino Volta, member of the team Opalo de fuego by Jesús Franco (although he appears in the credits as Zaldías)… His proffesional résumé is as vast as varied, a career that up to date has produced two feature films as different as his career and which he claims he will not see again.