 The Film Festival will show six titles by the French filmmaker, who will participate in a talk conducted by writer and film critic Jesús Palacios on April 28 afternoon
 Along with Rita El Khayat and Tiina Lokk, the director will be part of the jury for the Official Feature Films Section
 The Festival opens up tomorrow, March 30, the entry period to become a member of the Popular Jury that will grant this edition's Audience Award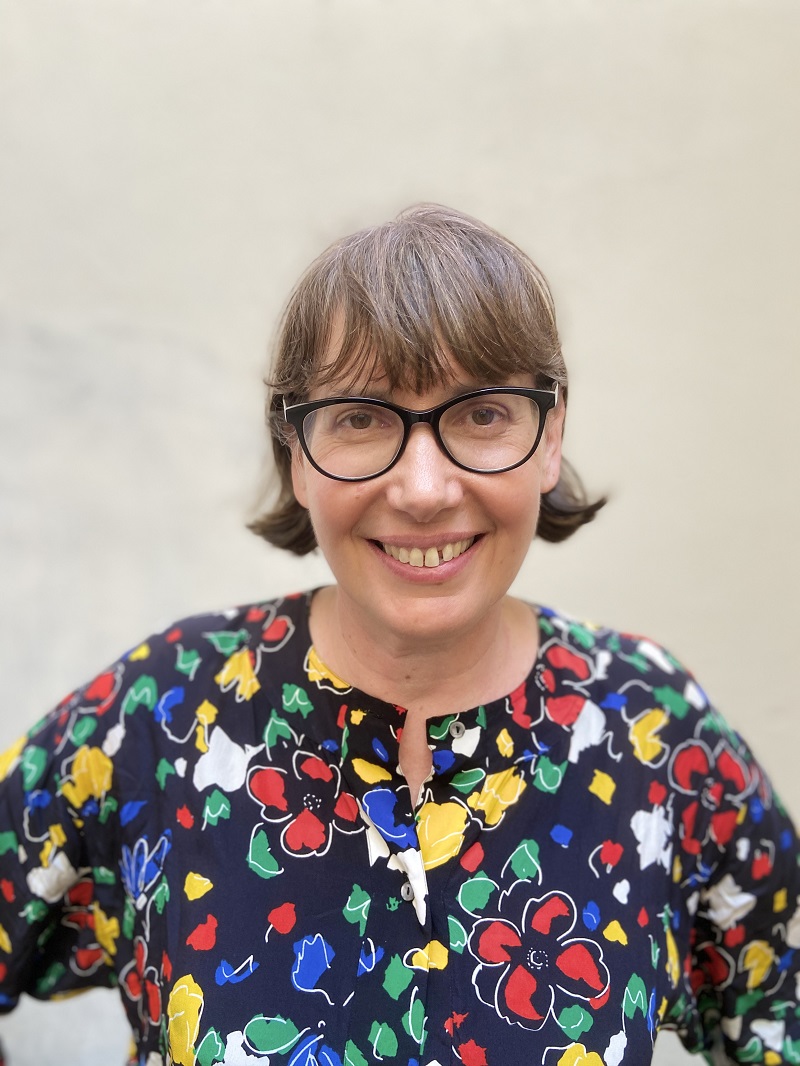 Las Palmas de Gran Canaria, Tuesday 29 March 2022. The 21st Las Palmas de Gran Canaria International Film Festival dedicates a cycle to French producer, screenwriter and director Lucile Hadzihalilovic's visual work. A retrospective of an interesting figure in fantastic and psychological cinema that will allow film buffs to enjoy six of her pieces.
In contemporary cinema it is no easy task to find such a unique world as the one proposed by Lucile Hadzihalilovic. A master in creating new realities and mysterious atmospheres that move between fantasy and psychology, gothic horror and magic realism, "the way this author's cinema catches and envelops people when watching one of her films makes it difficult for them to leave", suggests coordinator Gloria Benito in the introductory text of this cycle.
Furthermore, the filmmaker herself will be at the Film Festival, where she'll give a talk conducted by writer and film critic Jesús Palacios after the screening of her sci-fi film Évolution (France, Belgium, Spain, 2015, 81 min.), which won the Special Jury Award at the 2015 San Sebastian Film Festival. This will take place on Thursday, April 28, at 5 pm.
The Festival will also show De Natura (Romania, France, 2018, 6 min.); Earwig (United Kingdom, France, Belgium, 2021, 114 min.), Special Jury Award at last year's San Sebastian Film Festival; Innocence (France, United Kingdom, Belgium, 2004, 115 min.); La Bouche de Jean-Pierre (France, 1996, 52 min.), a medium-length film that was nominated for the Golden Camera Award at the Cannes Film Festival, and the short film Nectar (France, 2014, 18 min.).
According to programmer Gloria Benito's text, these six titles that make up the retrospective "are full of contrasts and, at the same time, are stories that complement each other and share a huge number of symbols and details". With sparse dialogues and a measured pace, the power of the filmmaker's short stories does not come from narration but their purely sensory approach. There's no question her films show, rather than a narrative cinema, a more sensory one.
It is not the first time a work by Lucile Hadzihalilovic appears at the Las Palmas de Gran Canaria International Film Festival. In 2016 she won a Special Jury Mention for her feature Évolution, which she filmed in Lanzarote and which was shown, too, at one of the most important venues in the film circuit, the Toronto Film Festival. In 2019, the Festival also screened La Bouche de Jean-Pierre, a title selected by the pair of French filmmakers Hélène Cattet and Bruno Forzani for the cycle they programmed on genre cinema.
Official Feature Films Section Jury and Popular Jury
Likewise, Lucile Hadzihalilovic, along with Rita El Khayat, writer and president of the Moroccan Cinematographic Centre (CCM), and Tiina Lokk, director of the Tallin Black Nights Film Festival, make up this 21st edition's Official Feature Films Section Jury.
They will be the ones in charge of granting the awards to the contesting features, with the exception of the Audience Award, which will be given once again by the Popular Jury. The 25 people that become part of it would have to watch the morning screenings of the films, mainly designed for press and jury members, so that on April 29 afternoon they could deliberate and decide the title deserving of the 2,000-euro prize.
Those interested in becoming members of this jury will have to commit as well to attend the meetings the Festival requires. Inscriptions through a digital entry form will be available from March 30 to April 5 at lpafilmfestival.com. The selection will be carried out through a raffle.