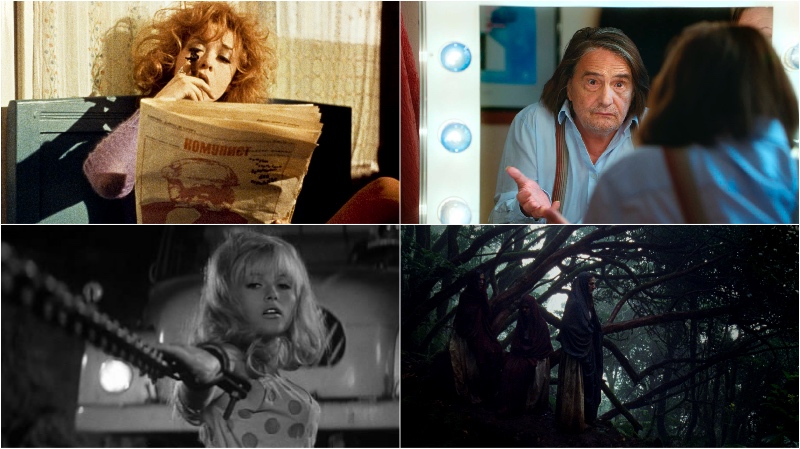 Panorama presents 'Le Lion est mort ce Soir', Nobuhiro Suwa's last feature, starring Jean Pierre Léaud
Eight years after Yuki & Nina, filmmaker Nobuhiro Suwa -the most French-like Japanese director- returned in 2017 with the feature film Le lion est mort ce soir (France, Japan, 103 min), starring one of the Nouvelle Vague's most iconic actors, Jean-Pierre Léaud, and Pauline Etienne. In Le lion est mort ce soir, Léaud plays Jean, an actor caught up in the past, who learns that his current film shoot is unexpectedly suspended for an indefinite period. He takes this opportunity to visit an old friend and settles, clandestinely, into an abandoned house where it happened that Juliette, the great love of his life, once lived. Suwa recovers for this story his previous film's character, Nina, a return that contributes to Jean's introspective look.
The Festival's audience may remember both Suwa, who came in 2006 with his film Un couple parfait, and Léaud, who won in 2011 the Honorary Lady Harimaguada.
Le lion est mort ce soir has been shown at the San Sebastián, Busan and Taipei festivals, among others. In Las Palmas de Gran Canaria it will be shown within the Panorama section on Saturday 14 at 8 pm at the Monopol Screen 5 and on Sunday 15, at 10 am at the same screen.
New chance for enjoying the Richard Leacock Award for Best Short Film, Plus Ultra
On Sunday 15, at 10 am, at the Monopol Screen 3, there'll be a new chance to see the winner of this edition's Richard Leacock Award: Plus Ultra, by Samuel M. Delgado and Helena Girón, a work in which the jury emphasized "its formal and aesthetic proposal" as well as the fact that it means "a boost of great originality when dealing with the islands' regular historical tale, being able to decontextualizing the facts and opening new lines for reflection".
The short film is screening within the Canarias Cinema Session 2, together with Clavijo, tu amor (Amaury Santana, Spain, 2017, 11 min.), Insight (Hugo Herrera González, Spain, 2017, 13 min.), La muñeca rota (The Broken Doll) (Daniel León Lacave, Spain, 2017, 16 min.), Morir en el intento (Die Trying) (Students from Escuela de Cine Infantil y Juvenil Cámara y Acción, Spain, 2017, 13 min.), Nocturnos (Nocturnes) (Miguel A. Mejías, Spain, 2018, 17 min.) and Nouvelle cuisine (Manuel Reyes Halaby, Spain, 2017, 5 min.).
The Elder Museum holds the screening of Who Wants to Kill Jessie?, scientific futurism within the Red Star film series
The best possible environment to revive on Saturday 14, at 8:30 pm, one of the features included in the Red Star film series, the Czech Who Wants to Kill Jessie? (V. Vorlícek, 1966, 80 min.), the only one which, by the way, goes out of the space field to get into a scientific futurism coated in costumbrist humor, surrealist spirit and pop causticity; a copy of a fantastic-satyrical comic, perfectly coherent with the kind of humor that was going to give birth in other places to films such as Barbarella. Its showing, at the Elder Museum of Science and Technology's screen. The following day, Sunday 15, it will take place at noon at the Monopol Screen 5.
May 68 finishes its screenings with WR: Mysteries of the Organism', an experimental film about Wilhelm Reich's "orgone energy" theory
The May 68 film series finishes its screening on Saturday, April 14, with the film WR: Mysteries of the Organism (Dušan Makavejev, Yugoslavia, R.F.A., 1971, 85 min.), an experimental film in which fiction and documentary intertwine in its enquiring into Wilhelm Reich's theories on the "orgone energy", a living form of sexual energy that pervades the universe. Bizarre sequences are juxtaposed with storylines that unravel the link between sex and politics. It will be shown on Saturday, April 14, at 10 pm at the Monopol Screen 7.