 The Official Section's last two features and third short film session, two Band à Part feature films, Víctor Moreno's tribute, The Freakiest Afternoon's third day, Víctor Moreno's screening, a Canarias Cinema feature film, Déjà Vu, Panorama, Panorama Spain highlight the eighth day of the Festival
 The Cinesa El Muelle Multiplex, the Edificio Miller and the Elder Museum of Science and Technology will host screenings, conferences and events related to the Film Festival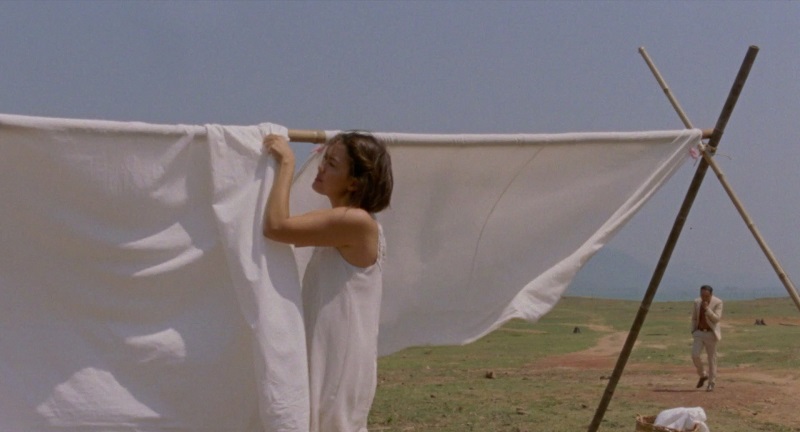 Las Palmas de Gran Canaria, Thursday April 15, 2021. The 20th Las Palmas de Gran Canaria International Film Festival has scheduled for its eighth day the screenings of the last Official Section feature films Goodbye Mister Wong and This Rain Will Never Stop and the third short film session that includes Motorcyclist's Happiness Won't Fit Into His Suit, As Lost As Convinced, Blue Affair and Palma. It has also programmed The Freakiest Afternoon's third and final session, two Band à Part features The Metamorphosis of Birds and Terranova, a Canarias Cinema feature, This Film Is About Me, the screening of Víctor Moreno's Holidays, Panorama Spain's short films, Panorama's features February and Miss Marx, and Déjà Vu 3D's Adieu au langage.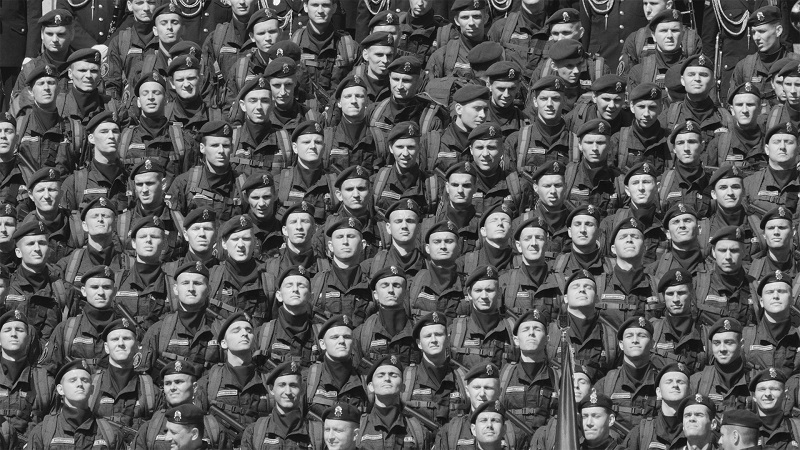 Official Section Feature Films. At 10 am at Cinesa El Muelle's Screen 3 and at 7 pm at Screen 4, it will be screened Goodbye Mister Wong (France, Laos, 2020, 100 min.), by Kiyé Simon Luang, a title that captures the extraordinary beauty of this South-East Asian country and its colonial architecture while portraying its present time through a story based on a love dispute. France, a young woman who works by the shore of Lake Nam Ngum in Northern Laos, is desired by two totally contrasting men. Her path will cross that of Hugo, a Frenchman who has come there to look for his wife who left him a year earlier.
At noon and at 5 pm at Cinesa El Muelle's Screen 3 it will be the turn of This Rain Will Never Stop (Ukraine, Germany, Latvia, 2020, 103 min.), by Alina Gorlova, a black and white documentary with war as background; they are three extraordinary documentaries that will be screened at the Festival's 20th edition after appearing at Amsterdam. The film follows 20-year-old Andriy Suleyman as he tries to secure a sustainable future while navigating the human toll of armed conflict. From the Syrian civil war to strife in Ukraine, Andriy's existence is framed by the seemingly eternal flow of life and death.
At 4:45 pm at Screen 8, second screening of The Real Thing (Japan, 2020, 228 min.) a film by Koji Fukada which was also at the Tokyo Film Festival as part of the tribute paid to the director of Hospitalité (2010) or Harmonium (2016), this last one having won the Audience Award at the Gran-Canarian Festival and the Un Certain Regard Prize at Cannes. The Real Thing will again bring the Gran-Canarian audience to Fukada's implicit irony.
At 5:15 pm at Screen 9, second screening of Exemplary Behaviour (Lithuania, Bulgaria, Slovenia and Italy, 2019, 85 min.), by Audrius Mickevicius and Nerijus Milerius. Exemplary Behaviour's poetry and esthetic beauty drove Las Palmas de Gran Canaria Film Festival to maintain its intention of showing it within the Festival. It's the only survivor coming out of 2020's official selection. Having experienced the loss of her murdered brother, director Audrius Mickevičius goes to Lukiškės prison to examine the paradox of "exemplary behaviour". The director himself experienced the journey from anger to forgiveness, which was interrupted by his terminal illness.
Official Section Short Films: Session 3. Cinesa El Muelle's Screen 4 will bring to the big screen at 5 pm the third and last short film selection competing in the Festival: Motorcyclist's Happiness Won't Fit into His Suit (Gabriel Herrera, Mexico, 2021, 10 min.), As Lost As Convinced (Mariana Sanguinetti, Argentina, 2020, 10 min.), Blue Affair (Kosuke Okahara, Japan, 2020, 13 min.) and Palma (Alexe Poukine, France, 39 min.)
The Freakiest Afternoon. At 6:30 pm at Edificio Miller will hold The Freakiest Afternoon's third and last session. With introduction by this section's programmer Jesús Palacios. The short film Familie Zilla Macht Picknick / The Zillas Have a Picnic (Christian Franz Schmidt, Germany, 2019). The Zillas, a huge family of lizards, emerge from the sea to find that the place where they always have their picnics has been taken over by humans and other monsters. And later, the feature film The Show (Mitch Jenkins, United Kingdom, 2020). Fletcher Dennis, a man with multiple passports and identities, arrives in Northampton on a mission to locate a stolen artifact. His search will lead him to discover, under this seemingly peaceful city, a twilight world inhabited by vampires, gangsters and masked adventurers.
Band à Part. This new competitive section of the Festival screens this Friday at 5 pm at Cinesa's Screen 5 Terranova (Cuba, 2021, 50 min.), by Alejandro Pérez Serrano and Alejandro Alonso Estrella. In Terranova, the city of Havana is portrayed as a ghostly, magical and sensory space. An urban landscape created through reflections, flashes of other cities and visions of the future.
At 6:45 pm at Screen 5 will be the turn of The Metamorphosis of Birds (Portugal, 2020, 101 min.), by Catarina Vasconcelos. In the film, Beatriz and Henrique fall in love and get married. He is a naval officer and goes to sea for a time, while she is at home looking after their six children. One day, Beatriz dies unexpectedly. Their eldest son is Jacinto, who has always dreamed of turning into a bird. And Jacinto is the father of filmmaker Catarina Vasconcelos, whose mother also passed away when Catarina was 17 years old.
Anthology 20th Anniversary. At 5:15 pm at Cinesa El Muelle's Screen 6 Víctor Moreno's Holidays will be screened, with a previous introduction by the Canarian filmmaker. In 2010 the Festival included in its Official Section Holidays, the debut film of a Canarian author which would compete on the same level than so many other international filmmakers.
Canarias Cinema Feature Films. At 7:15 pm at Screen 9 it will be screened This Film is About Me (2019), by Alexis Delgado. The filmmaker presents a singular portrait of Renata Felicitas-Soskey, in prison due to the brutal murder of her neighbor: a surprisingly ludic exercise between the director and an inmate with old-star-like manners and a dark background. It is a feature film about her. Or, rather, about the character its director, Alexis Delgado Búrdalo, creates around her in a captivating, tragicomic and disturbing documentary.
Déjà Vu 3D. At 6 pm at the Elder Museum of Science and Technology's screening room will be taken by Adieu au langage (France, 2014, 70 min.), by Jean-Luc Godard. In the French film, a woman and a man argue and love each other passionately. A dog wanders through the city and the countryside. Film director Jean-Luc Godard returns to experiment with the possibilities of film language, this time using 3D technology.
Panorama. This section of the Festival offers this Friday at 4:45 pm at Screen's 7 February (Bulgaria, France, 2020, 125 min.), by Kamen Kalev, a reflection on the absence of personality changes over time, taking the audience to a remote Bulgarian village.
At 7 pm at Screen 2 it will be the turn of Miss Marx (Italy, 2020, 107 min.), by Susanna Nicchiarelli. Bright, intelligent, passionate and free, Eleanor is Karl Marx's youngest daughter. Among the first women to link the themes of feminism and socialism, she takes part in the workers' battles and struggles for women's rights and the abolition of child labor. In 1883 she meets Edward Aveling and her life is crushed by a passionate but tragic love story.
Panorama Spain. At 7 pm at Cinesa El Muelle's Screen 7 this section's short films will be screened: Autoficción (Laida Lertxundi, Spain, USA, New Zealand, 2020, 14 min.), Homeless Home (Alberto Vázquez, Spain, France, 2020, 15 min.), The Martyr (Fernando Pomares, Spain, 2020, 19 min.), Foreigner (Lucía Aleñar Iglesias, Spain, 2020, 19 min.) and Solar Noise (Pablo Hernando, Spain, 2020, 16 min.).
The Film Festival's full program is available at lpafilmfestival.com, and tickets are on sale through their seats' traditional portals: entrees.es for Miller's programming (Camera Obscura, The Freakiest Afternoon and certain special sessions related to French filmmaker Chris Marker's centenary anniversary); and at cinesa.es (Cinesa's website), which offers the rest of the program, except for Déjà Vu, which will be screened at the Elder Museum of Science and Technology (where MECAS will be held, too).