 Théo Court comes back to the Las Palmas de Gran Canaria International Film Festival with a drama about the Selk'nam genocide in the Tierra del Fuego: a film produced by José Alayón that earned him the Best Director Award in the 2019 Venice Horizons section
 The Spanish-Chilean filmmaker depicts with skill and sensitivity a brutal story starring Alfredo Castro that puts spectators in a position to judge themselves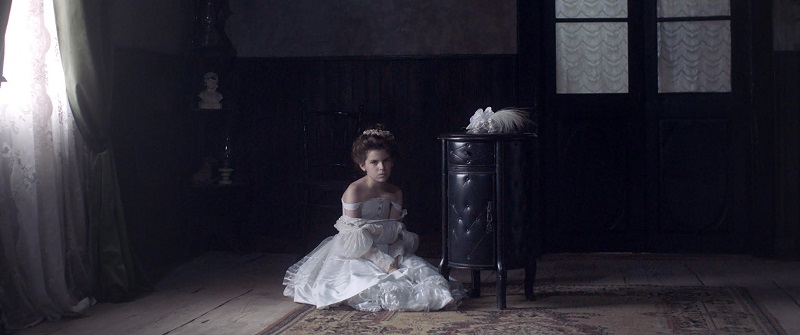 Las Palmas de Gran Canaria, Saturday 10 April, 2021.- White on White (2019) addresses with rawness the terrible story of the Selk'nam genocide at the Tierra del Fuego archipelago at the end of the 19th century: a cruelty in which the rancher companies that occupied the land paid a pound for each Selk'nam dead. Théo Court's feature film approaches this tragic moment in the history of the region through the eyes of a photographer (played by Alfredo Castro) who is hired to document a landowner's wedding. The film, which earned the filmmaker the Best Director Award in the 2019 Venice Horizons section, explains itself through the editing of three long shots (as the period demanded) the photographer ends up taking: something that becomes a vital resource for transferring the plot's dark weight to the audience. The last of these photographs is the one that shocks spectators the most.
The Spanish-Chilean filmmaker explains that his feature, in fact, started "in 2012, when I found some pictures of those killings. I began to research and write. I was quite interested in that world and that landscape. And the idea of making a sort of polar western attracted me". Then, Court was in the Canary Islands working on a script with Samuel Delgado. "The proposal was complex because of its magnitude: filming in winter in Tierra del Fuego, a very large crew, a period film…". Producer José Alayón, who was also in charge of the film's cinematography, collaborated with him. "We had a very clear plan for José", adds the director, "to capture that world full of loneliness, in a beautiful but tragic scenery". What they had planned came to fruition as a shooting that finished in Tenerife, with Mount Teide as a protagonist.
Court wanted to "address things that still prevail nowadays. Even with the pictures themselves: we are surrounded by pictures that don't belong to us. I was also worried about the distortion of historical memory, how it has been manipulated. And then there is that invisible power controlling us, but with our involvement, too. We are guilty. The film puts spectators in a position to judge themselves".
The director had Alfredo Castro as a fundamental element to tell his story: "We had a lot of conversations prior to the filming. He has a very special cinematographic aura and doesn't need to say much in order to express things. In the film, when he builds his pictures as a photographer, he appears to be a sort of voyeur of that reality. The character's journey makes him blend a little into that society". And in the end, the photographer "brings esthetics to a heinous act".
Long shots as a dramatic resource
Canarian José Alayón saw himself immersed in this job (that of the person who photographs). In addition to producing the film, he was in charge of cinematography. "Yes, taking pictures like before, with long shots, in the end is a way of generating tension in the scene", points out Alayón, who adds that during the shooting another aspect they specially paid attention to was lighting. "The film is shot mostly with natural light. We even ended up using fire to light the fire, inside rooms with candles or oil lamps".
The method, in the producer's opinion, "highlights Théo's work, who has a more poetic film language, with artistic sensitivity. It was interesting to see him transfer that into the narration of the story". Alayón also commends the whole cast: Alfredo Castro, Ignacio Ceruti, Lola Rubio, David Pantaleón, Esther Vega, Lars Rudolph… "Silvia Navarro's casting work was impressive". Anything to complete the material necessary to edit the film in four weeks of intense shooting, often with temperatures far below zero.
Good start and return to the Festival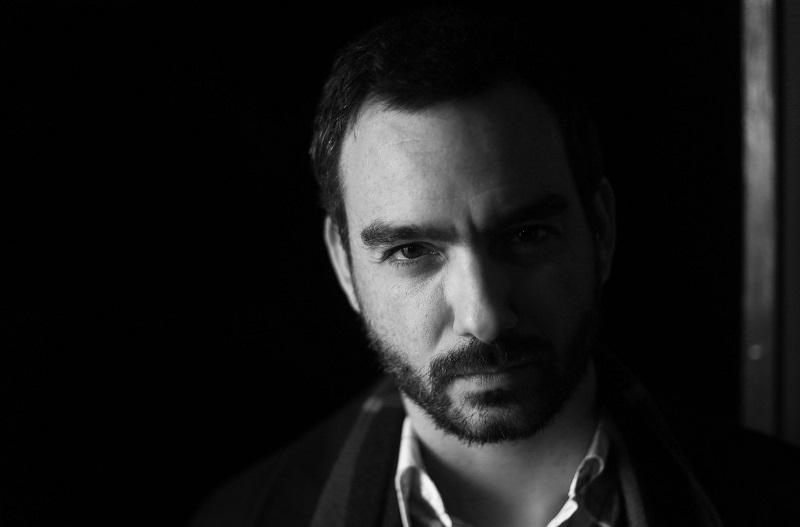 White on White has had a significant journey. "We started quite well, honestly, with three awards at Venice: awards help films to be watched, which is in fact the important thing", says Théo Court, who won the Best Director Award in the 2019 Venice Orizzonti section. With his feature's run within the circuit "I felt there was an affectionate reception on behalf of the audience, although a dry one too, because it is a tough topic. And it is not an easy film. It will be released in Chile in May, so we'll see how the public reacts to it…".
Court returns to the Las Palmas de Gran Canaria International Film Festival after having already appeared with his debut film, Ocaso (2010). "Back then I found its programming proposal very interesting", he points out. "Yes, the Festival has that feeling about it".
White on White is screening at noon on Sunday 11th at Cinesa El Muelle's Screen 9. The event is subject to all security measures fighting the spreading of COVID-19, so masks are compulsory and social distances need to be observed at all times during screenings.