S23 | 21:30h
THE MONKEY NIGHTS + MMF PARTY
Entrance 10 €
Doors opening 21:00 h
|GAF|
21:30h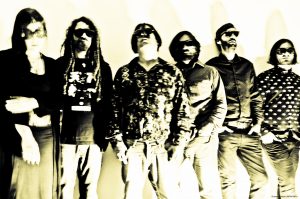 Sextet of psychedelia and space rock from Tenerife. Their constant experimentation and exploration of sounds, structures and sensations together with their powerful and lysergic live performances usually accompanied by visuals or suggestive images makes them one of the greatest exponents of Spanish psychedelia. Since 2010 they have been editing with the Barcelona label, Foehn Records. Their latest album, Gamma Bay, released in 2018, is an approach to psychedelic rock and shoegaze, its sound being more energetic, dark and dense than in previous works. The performance will hold its own songs and extended versions of their reinterpretations of Nino Rota's music made for the Opening Gala of the Festival.
|ENRIC MONTEFUSCO|
22:45h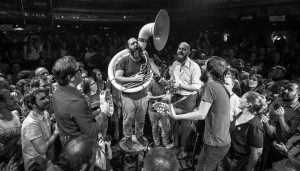 A year after the dissolution of Standstill, the former leader, composer and vocalist begins his solo career with a debut album, Meridiana (2016) released through his own label Buena Suerte. Faithful to his classic conception of music as catharsis but more an author than ever, Enric Montefusco redefines his sound with audacity. With his new work, Diagonal, which will be published in April, he ratifies his literary commitment from his particular poetic and political conscience, plunging fully into popular music.
|SERGIO MIRÓ DJ SET|
00:00h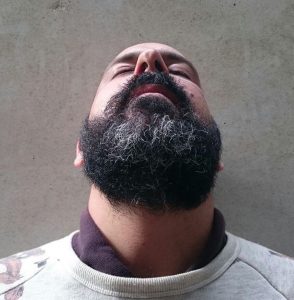 Committed to music in each of its many artistic and professional facets – from the world of radio to the world of bands where he can be seen skillfully pounding the drums in some of the most visible projects in the Islands (Los Pulpos, Limbo, Birkins, The Good Company, Boring Cosmic…) – Sergio Miró frees his extensive knowledge in his DJ sessions, always fun, danceable, elegant and surprising.