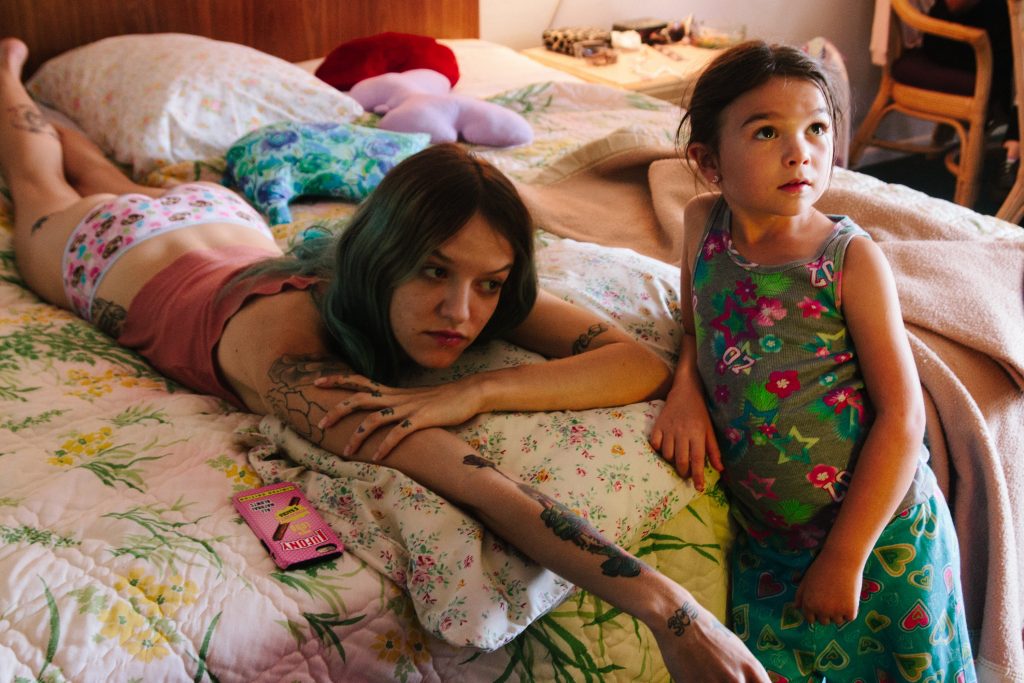 ---
Screenplay
Sean Baker, Chris Bergoch
---
Cinematography
Alexis Zabé
---
---
---
Producer
Sean Baker, Chris Bergoch, Shih-Ching Tsou
---
Production
June Pictures [US], Cre Films [US], Freestyle Picture Company [US],
---
Cast
Brooklynn Kimberley Prince, Bria Vinaite, Willem Dafoe, Valeria Cotto, Christopher Rivera, Aiden Malik
---
Synopsis
Moonee and her 22-year-old mother, Halley, live at The Magic Castle Motel. The closest thing Moonee has to a father is Bobby, the motel's manager, a cautious, diligent man who makes fun of the children's antics. Halley has lost her job and a new girl the same age as Moonee has moved in at the motel next door. It's going to be an eventful summer.
---
---
World Sales-Distribution
Protagonist Pictures - Diamond Films
---
Filmography
SEAN BAKER
USA (1971)

SELECTED FILMOGRAPHY:
2021 RED ROCKET
2017 THE FLORIDA PROJECT
2015 TANGERINE
2012 STARLET
2008 PRINCE OF BROADWAY
2004 TAKE OUT
2000 FOUR LETTER WORDS
---
Festivals
Cannes, Toronto, San Sebastian, Busan, Tallin
---