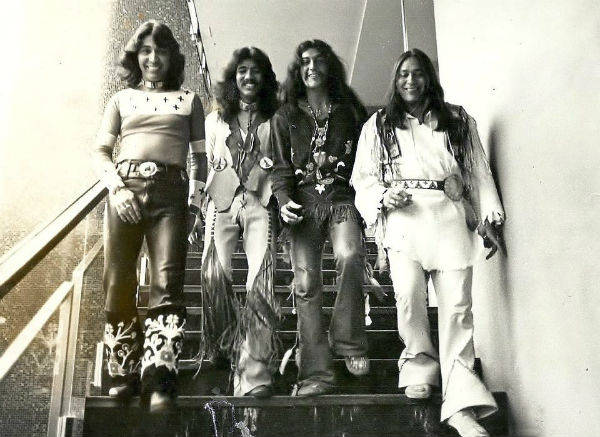 Director
Catherine Bainbridge, Alfonso Maiorana (co-director)
---
Screenplay
Catherine Bainbridge, Alfonso Maiorana
---
Cinematography
Alfonso Maiorana
---
Producer
Rezolution Pictures
---
Cast
Link Wray, Robbie Robertson, Little Steven, Dan Auerbach, Taj Mahal, Steven Tyler
---
Synopsis
Much has been said about how Elvis Presley put a white face on a genre that in fact was created and developed years before by a very segregated black population. This documentary goes further to deal with an even more hidden and flagrant fact - The Native American influence on rock, jazz, folk and even heavy metal. Starting with the rumble of Link Wray's guitar, this film pays tribute to the many musical figures who carried their Indian blood with pride but with obligatory discretion.
---
Format
BluRay, color / colour
---
World Sales-Distribution
National Sales: In-Edit.
---
Filmography
Catherine Bainbridge
Canada 1961

SELECTED FILMOGRAPHY:

2017 RUMBLE: THE INDIANS WHO ROCKED THE WORLD [doc]
2012 SMOKE TRADERS [doc]
2010 INDEPENDENT LENS [short]
2009 REEL INJUN [doc]
2008 THE ROCK-AFIRE EXPLOSION [doc]

Alfonso Maiorana
Canada 1965

SELECTED FILMOGRAPHY:

2017 RUMBLE: THE INDIANS WHO ROCKED THE WORLD [doc]
---
Notes
Festivals: Sundance, Boulder, München Dokfest
---