 The Argentinian director's film will be released in Spain at the Film Festival
 The Monopol Multiplex will hold tomorrow, Wednesday 27th, at 5 pm, this solid and tough drama's last screening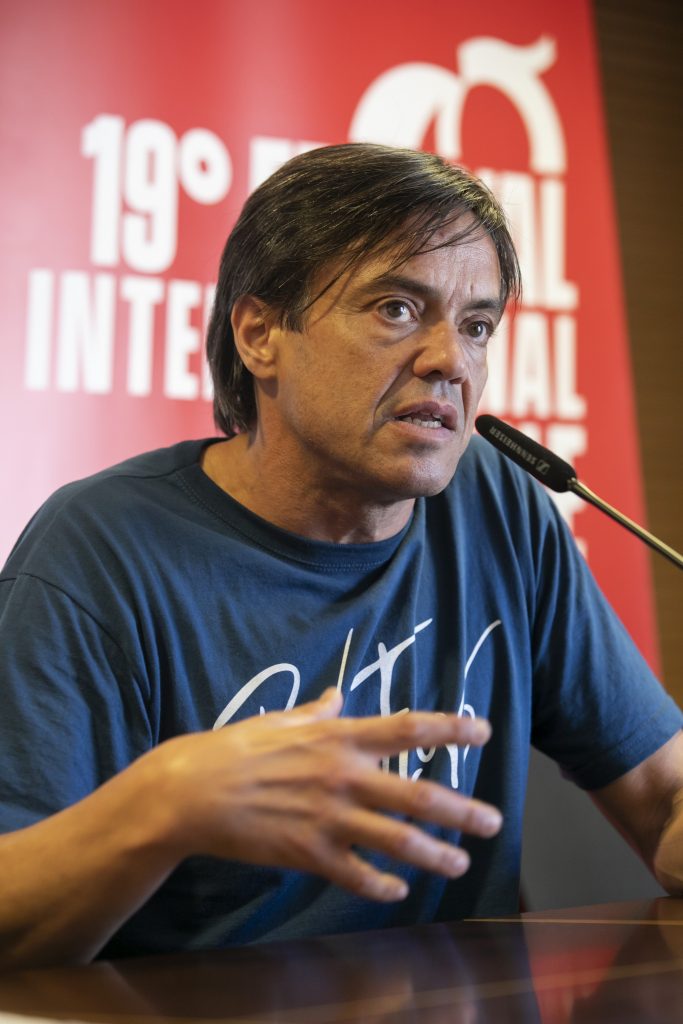 Las Palmas de Gran Canaria, Tuesday 26 March 2019.- Argentinian director Rosendo Ruiz presented his fiction feature Casa propia (Argentina, 2018, 82 min.) today, Tuesday 26th, at the 19th Las Palmas de Gran Canaria International Film Festival. A plot built around family bonds, captured from "a macho point of view at the present time", and around conflicting generational topics. In Casa propia, the filmmaker depicts a "pusillanimous" man who at forty years old has yet to figure out everything, specially because he is still living with his parents.
A solid and tough feature film that starts from "reflecting the generational problem" caused by getting to the forties and still living in the family nest "for economic reasons, basically". A story "written in a very particular way that didn't follow a linear script" but that "was designed around the conviction of writing complex scenes that were later arranged into a plot", explained the director, who admitted that "there's much of him" in the film.
"The need to tell a story" and "depict characters and their bonds" is the starting point for building this film. The director allowed "a lot of participation" on behalf of the actors in order to get them involved with their characters and even let them "improvise" until shooting time.
After four months of rehearsals with the actors and four intense weeks of shooting, "the final shot gave them a lot more" than what they had initially planned, and they made of it "the best film there was for them with all that filmed material". Its director has compared it to a documentary after "seeing the sad and little indulgent final result". "It was tougher than we had thought", he admitted.
Set in Córdoba, the city in which its director lives, this fifth film by Ruiz —director, too, of the succesful De caravana— tells a simple and universal story, the daily life of a nearly forty-year-old character, who is in the middle of an emotional conflict with his girlfriend, bound to his family home because of his mother's illness, with a precarious job as a teacher and in search of a house of his own.
A story written by Ruiz himself together with his lead actor, Gustavo Almada. Irene Gonet, Maura Sajeva, Mauro Alegret, Yohana Pereyra and Eugenia Leyes Humbert also make up the cast of Casa propia, screened at the BAFICI in 2018 and that will now be released in Spain at the Las Palmas de Gran Canaria International Film Festival.
Rosendo Ruiz, one of the directors of the so-called "new Argentinian cinema", expressed his gratitude towards the organization of the festival and praised its "exquisite taste" for selecting films.