 Magic Lantern will screen the Chilean animation feature Nahuel and the Magic Book as well as the Korean Kim Min-young of the Report Card on both weekends of the Festival
 The catalogue and full schedule of this 21st Film Festival are available at the official website lpafilmfestival.com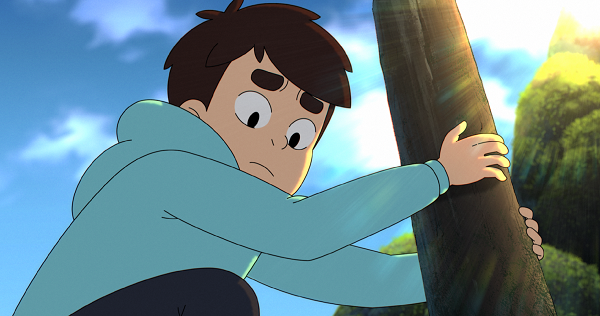 Las Palmas de Gran Canaria, Friday 22 April 2022.- Magic Lantern, the Las Palmas de Gran Canaria International Film Festival's section oriented to child and young audiences, will offer families two titles, Nahuel and the Magic Book and Kim Min-young of the Report Card, which are both Spanish premieres. Two films that introduce young people to the importance of cinema as a cultural and artistic asset through different realities, and that also make them think about questions that arise in everyday life. Immersed in a world of adventures or reflecting on the passage of time, the audience will be able to assess loved ones, not with a report card, perhaps, but with gestures, learning to look at themselves, as if in a mirror, through the eyes of the two films' main characters.
Nahuel and the Magic Book, directed by Germán Acuña and nominated to the Cristal Best Feature at the 2020 Annecy International Animated Film Festival, will be one of the programmed films. In this 98-minute Chilean production, the child audience will get into a world of self-improvement alongside its main character.
Nahuel lives with his father in a fishing town, yet he has a deep fear of the sea. One day, he finds a magical book that seems to be the solution to this problem, but a dark wizard is after it and captures Nahuel's father. This is where his fantastic adventure begins: to rescue his father while overcoming his deepest fears.
Animation always entails the challenge of combining an interesting story with an attractive way of representing it. In the 21st Film Festival, this Magic Lantern's proposal for child audiences offers as one of its most striking elements its aesthetic.
This film, rich in history, landscapes and mythology that tries to knock down stereotypes regarding family will be screened on Saturday 23 and 30, at noon, at Cinesa El Muelle Screen 6.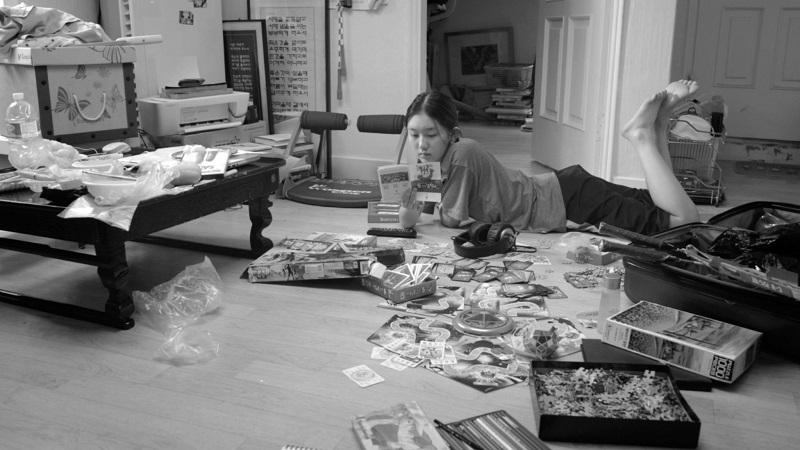 On the other hand, the young audience shall have the Korean feature film Kim Min-young of the Report Card, which arrives at the Festival after its premiere at the 2021 Jounju International Film Festival and after been shown at other festivals such as Mar del Plata or Rotterdam. This coproduction by young filmmakers Lee Jae-eun and Lim Jisun portrays the changes a relationship of three friends from a poetry club suffers once they enter university. Kim Min-young of the Report Card is a story about the end of childhood, about how platonic friendships wind up fading away despite all attempts to preserve them.
This production seeks to depict the change from childhood into adulthood within Korean society, which possesses particular characteristics such as the demands and pressure young people suffer in regards to studies or the critic look those who don't achieve their objectives receive, as if they were failures. It will be screened on Sunday 24 at noon at Cinesa El Muelle Screen 6, and on Saturday 30, at 5 p.m. at the same screen.
The Las Palmas de Gran Canaria International Film Festival, organized by the Culture area of the Gran-Canarian capital's City Council through Promoción de la Ciudad de Las Palmas de Gran Canaria, has received public assistance by the ICAA [Institute of Cinematography and Audiovisual Arts] and the program for the internationalization of Spanish culture, PICE Visitantes, of Acción Cultural Española (AC/E).
Among the Festival's collaborators we may find Cinesa El Muelle, El Muelle Shopping Center, Hotel Cristina by Tigotan, the Elder Museum of Science and Technology or Casa África, places which also function as seats or hold activities; as well as other institutions and companies such as Audiovisuales Canarias, Music Library & SFX or the International Bach Festival. Likewise, its market, MECAS, has been possible thanks to the sponsorship of the Gran Canaria Film Commission-Sociedad de Promoción Económica de Gran Canaria and the support of Canary Islands Film and Proexca.
The University of Las Palmas de Gran Canaria, the Mid Atlantic University, the Audiovisual Cluster of the Canary Islands, CIMA Canarias, the Asociación Microclima Cineastas de Canarias [Association of Filmmakers of the Canary Islands 'Microclima'] and Repeople are also collaborators of the Festival.