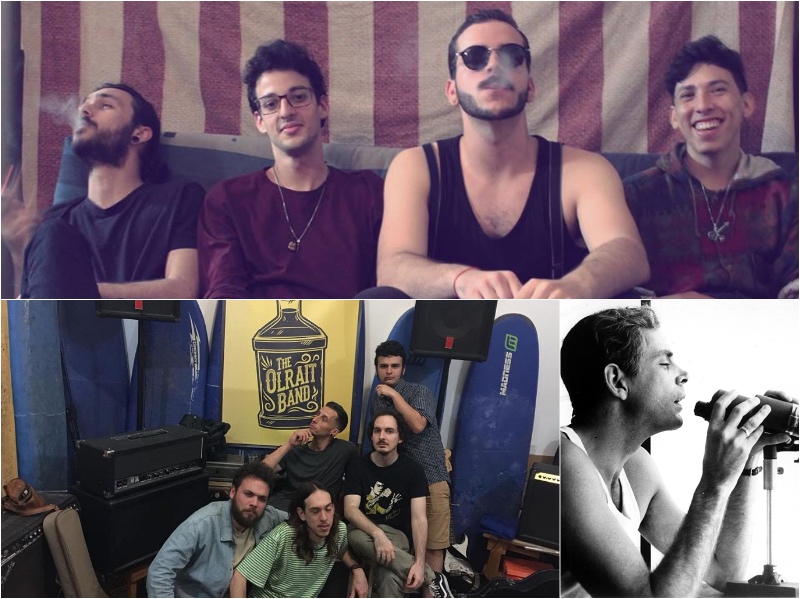 Memorias del subdesarrollo, by Cuban Tomás Gutiérrez Alea, in the film series May 68.
Creation as a radical act left its mark in a politically, socially and culturally tumultuous period. Within this edition's film series May 68, that intended to leave proof of those events that echoed cinematographicly all over the world, it will be screened on Sunday, April 8, an essential film in the filmography of Cuban director Tomás Gutiérrez Alea, Memorias del subdesarrollo, based on Edmundo Desnoes' novel of the same name. "Revolution, although it may destroy me, is my revenge against Cuban upper-class' stupidity", thus reveals the character of the film his decision of staying in the post-revolutionary Cuba of the 60s. The score of the film is by composer Leo Brouwer. Memorias del subdesarrollo will be shown at 8 pm at the Monopol Screen 4.
Second screening of the documentary about artist Pepe Dámaso, El pintor de calaveras
The second screening of the Festival's opening film, a Sigfrid Monleón documentary about Gran-canarian artist Pepe Dámaso, El pintor de calaveras, will take place on Sunday, April 8, at noon at the Monopol Screen 4. This work by the Valencian director, produced by Andrés Santana, offers a unique opportunity to approach the personality and talent of the Premio Canario de Bellas Artes [Fine Arts Canarian Awardee]. According to Monleón, the film feeds from the cultural and anthropological ferment of the landscape where Dámaso, who has managed to construct an original plastic universe in which he connects the transience of life with the transfer of art, was born (Agaete, 1933).
The Olrait Band and Château Rouge, the Monkey Nights at The Paper Club
The Olrait Band's music, blues with great influences of the most authentic genre in the 40s, 50s and 60s, and Château Rouge's indie rock make up the Monkey Nights' program for Sunday, April 8, starting at 6:30 pm. The first ones, Luis Guijarro Bergeron, Borja Viera Sosa and Miguel Barea Montoro, all of them from Las Palmas de Gran Canaria, will give the audience a dynamic show, full of classics, their own themes and lots of humor.
The guys from Château Rouge bring to the festival their experimental project that mixes country, indie, blue-grass and American folk music with varied instruments. Daniel Medina, Vicente Ballester and Saúl Rodríguez's influences are Jhonny Cash, Iron Butterfly, Muddy Waters, Little Walter, Revólver, Cream, B.B King, Canines a My Morning Jacket, as they claimed themselves in their social network accounts. Tickets (5 euros + beer) will be available at the ticket office half an hour before the beginning of the concert.