 The 5th Market of Almost-Finished Films starts this Saturday April 23 at Cinesa El Muelle and Hotel Cristina by Tigotan
 The market has selected seven Canarian projects for its MECAS Island section
 With the intention of supporting the audiovisual sector of the Canary Islands, this industry event consolidates audiovisual business meetings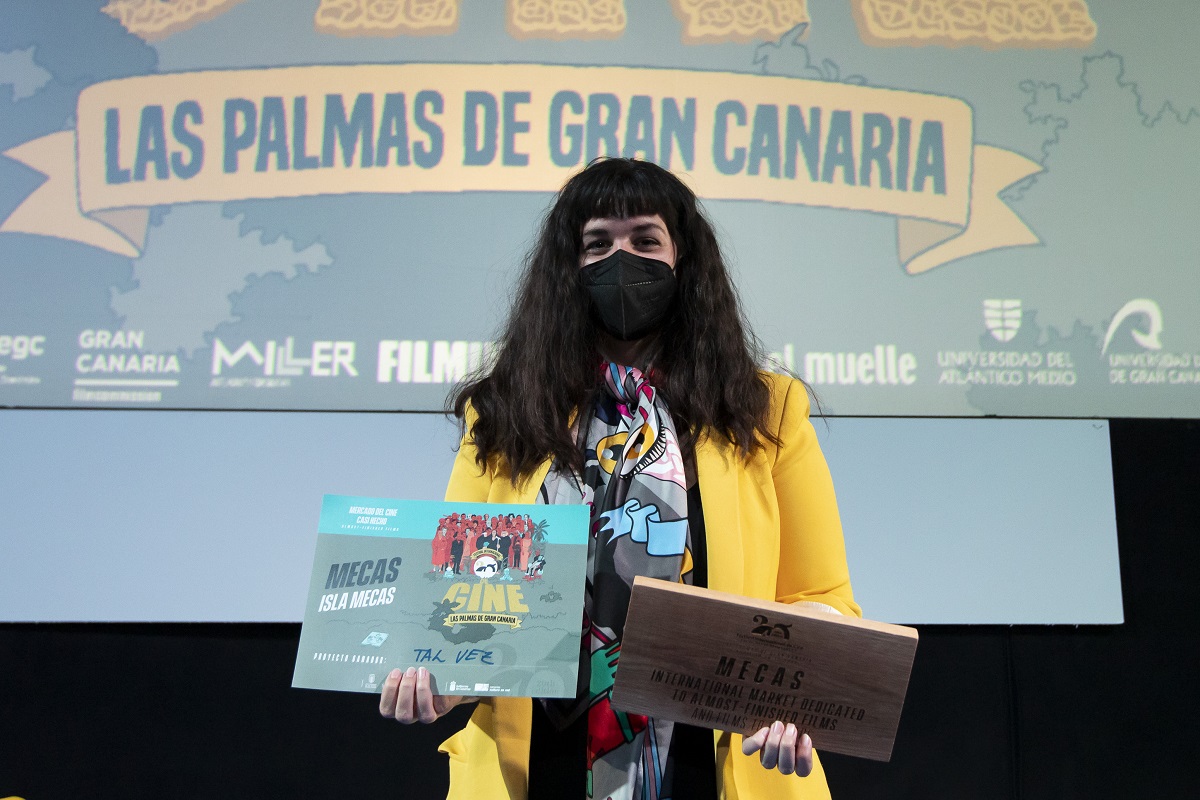 Las Palmas de Gran Canaria, Tuesday 19 April 2022.- MECAS' 5th edition starts this Saturday April 23 and will go on until Tuesday 26. It will include a program full of activities and meetings gathering over forty film-industry experts.
Last April 8 the fifteen finalists for the Almost-Finished Films and Films-to-Be-Made were announced. The finalists for the MECAS Island section, which is dedicated to local filmmakers with projects in any stage of production, remained to be known. Finally, the selected seven titles are: Mi familia isleña by Cristina Yurena Zerr, Trans-star by Bibiana Monje, En la Calle 24 by Alba Chaparro, Circe by María Abenia, Un hogar sin armarios by Eduardo Cubillo, 922-928 by Adrián León Arocha and Salvaje es el viento by Miguel G. Morales.
This section's participants will have the opportunity of receiving personalized counsel for a pitch and production dossier by Álvaro Vega (DobleSentido) and will compete, too, for a 1,200-euro aid aimed at their projects' internationalization, thanks to Canary Islands Film.
The Las Palmas de Gran Canaria International Film Festival's industry event continues to consolidate its objective of promoting filmmakers, production companies and services from the Canary Islands nationally and internationally through its program MECAS Island PRO, which consists of several days intending to attract international investment and encouraging the establishment of relationships among participants.
Thus, the program is supported by Proexca as well as the Gran Canaria Film Commission, Canary Islands Film and the Audiovisual Cluster of the Canary Islands. Fifteen international producers will travel to Gran Canaria to get to know the island and to take part in these events that include three activities: Fam trip; a meeting and networking day with companies and institutions from the industry, and Filmar en Canarias [Filming in the Canary Islands]. This last one is a new initiative in which those in charge of four in-development films located in the Canary Islands, or with the potential of being filmed in the islands, will share with the attendees each project's needs. The selected titles for this new section are: Los atlantes by Jorge Rojas, Bongoland by Adrián Silvestre, Mi abuela al mundial by Alfonsina Alonso and Zafari by Mariana Rondón.
MECAS will close its 5th edition on Tuesday April 26 at 11:30 am with the presentation of Creative Europe's MEDIA program, in which an explanation about the steps needed towards obtaining the most benefits from these European grants and the services offered by its Spanish office will be given. The presentation will be followed at half past noon by MECAS' Awards ceremony, when the winning projects of the Almost-Finished Films, Films-to-Be-Made and MECAS Island categories will be announced. Registration for this day is open and free until seating capacity is reached.