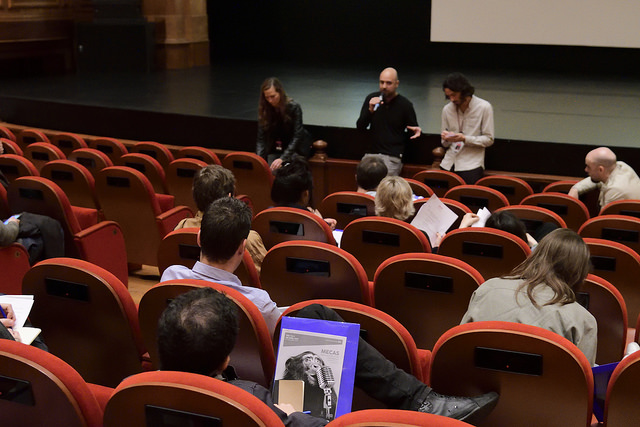 The second edition of the Market of Almost-Finished Films (MECAS, April 9-11), the section of the Film Festival that seeks to put independent filmmakers in contact with producers and potential co-producers, distributors or sales agents, as well as with programmers of international festivals, begins on Monday 9, at 10 am, at the Guiniguada Theater, with the celebration of a day devoted to Canarian film production.
ISLAND MECAS, which is supported in its 2018's edition by the Gran Canaria Film Commission, the Cluster Audiovisual de Canarias and the SGAE Foundation, strengthens its program by presenting it as an intense-work conference with industry professionals while granting the Canary Islands Film Award for the participation of audiovisual projects in international markets, which consists on a travel bursary valued at 1,200 euros, thanks to the collaboration of the Canarian Government.
Work breakfasts, the exposition of the producer company Merry Colomer within the section "Women in film production in Spain" and a pitching session – a concise presentation created to draw attention from a group of experts chaired, this time, by Isona Admetlla, that shall try to provide advice for the future of the project- are some of the main sections of this ISLAND MECAS conference.
In addition, ISLAND MECAS shall provide those enrolled an express workshop on Pitching, Marketing and Distribution preparation, besides offering counsel and information about getting access to the Europa Media and Eurimages programs. A conference, in short, that will build networks among professionals and support their needs.