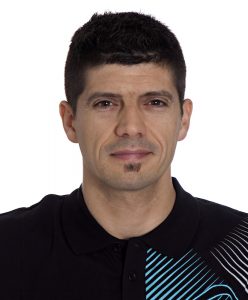 Born in Tafalla, Navarre, in 1973, he is a graduate in Administration and Business Management from the University of Navarra (1997) and has a diploma in Film Editing and from the E.C.A.M, the Madrid Film School (2000).
He has worked as a film editor and a television production assistant in national TV networks such as Antena 3, Telecinco or Canal +, in shows like Ahora, Gran Hermano, Las Noticias del Guiñol, or making some Localia TV's self-promotions. Regarding cinema, he has made teasers for films such as EL MISTERIO DE GALÍNDEZ, directed by Gerado Herrero, and special effects editing works in INCAUTOS, by Miguel Bardem.
He coordinates cinema forums for Marcilla City Hall and the Minertea de Tafalla cultural association. He has been writing film reviews since January 2000 for Navarre's Nafarpres group local magazines, and in December 2013 he starts collaborating weekly with Diario de Navarra, this region's oldest and with greatest dissemination newspaper. He also publishes these reviews on his blog, www.vivazapata.net.
He has been competing for almost two years, along with the team Los Lobos (The Wolves), in Antena 3's cultural contest Boom!