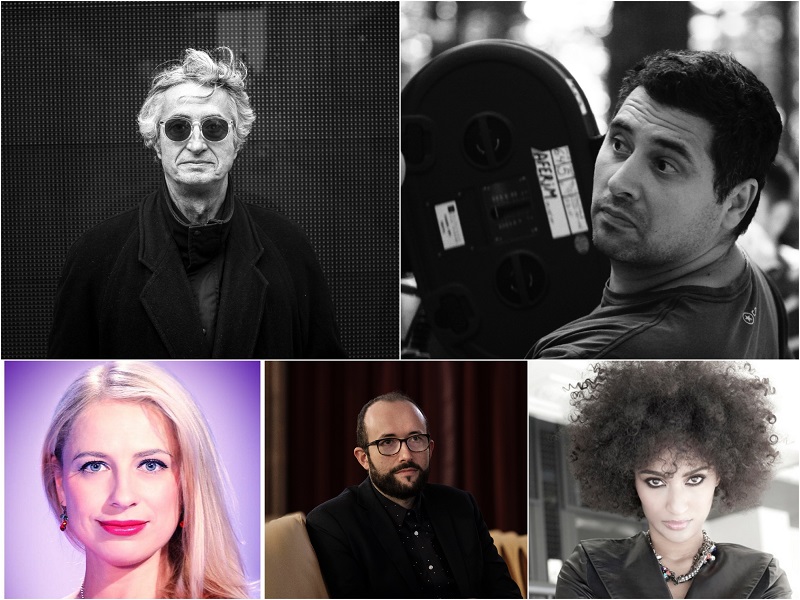  The Cali-born filmmaker will join Romanian director Radu Jude, Ukrainian screenwriter and director Anastasiya Kharchenko, Italian actress Esther Elisha and the director of the Gijon Film Festival Alejandro Díaz Castaño
 The filmmakers Belén Funes and Adrián Orr, together with Punto de Vista's artistic director, Garbiñe Ortega, will make up the International Short Film Jury
Las Palmas de Gran Canaria, Monday, April 2, 2018. Colombian filmmaker Luis Ospina, Romanian director Radu Jude, Ukrainian filmmaker Anastasiya Kharchenko, Italian actress Esther Elisha and the director of the Gijon Film Festival Alejandro Díaz Castaño make up the International Jury of the 18th Las Palmas de Gran Canaria International Film Festival.
The morning screening of Father to Son (Van Pao Te) by Hsiao Ya-Chuan (Taiwan, 2018) will open, on Saturday, April 7, at 9 am, the international competition, which will show twelve features premiering in Spain. Until 10 pm on Saturday, April 14, when it will take place the last screening of Transit, by Christian Petzold (Germany, 2018), the film that closes the competitive section, the jury will have lived an intense week that offers three showings (the main one at the Pérez Galdós Theater) of each title in the Official Section and that leads to a final meeting in which it will be decided the fate of this edition's awards.
The 18th Film Festival has managed to gather a group of experts in which filmmaking experience has a notable presence with great industry names such as film director Luis Ospina, the current director of the Cali International Film Festival (FICCALI) whose works has been at interesting international festivals, winning some of their awards, such as Oberhausen, Biarritz, Havana, Sitges, Bilbao, Lille, Miami, Lima, Caracas, Antofagasta, Viña del Mar or Toulouse. His work has been internationally recognized with retrospectives of his works been shown at different cinemas and film festivals, as well as with screenings at art centers such as at the Cartier Foundation, the Tate Modern, the Reina Sofía Museum, the Georges Pompidou Centre, the Jeu de Paume, the Musée du Quai Branly and the San Francisco Museum of Modern Art.
The Cali-born filmmaker (Colombia, 1949) will be the last one arriving to the city (on Sunday 8) after having presented his remarkable documentary Todo comenzó por el fin (2015) [It All Started at the End] at the Reina Sofía Museum in Madrid, a title the Festival's audience will be able to enjoy as well in Las Palmas de Gran Canaria on a single showing introduced by its director on Sunday 8 at 7:30 pm, thanks to the collaboration of Acción Cultural Española (AC/E) [Spanish Cultural Action] through its Programa para la Internacionalización de la Cultura Española (PICE) [Program for the Internationalization of Spanish Culture] in the Visitors category.
Todo comenzó por el fin is portrayed in its synopsis as a self-portrait of the "Grupo de Cali", a group of film buffs to whom Ospina belonged that, amid the rumba and historical chaos of the 70s and 80s, managed to produce a film corpus key to the history of Colombian cinema. At the same time, it is the clinical history of the filmmaker himself, who got seriously ill during the production of the film. It is a survivor's story.
Ospina has directed fiction, Pura sangre (1982) and Breath of Life (1999), though his main works have been documentaries, a genre in which he gets along with competence, having released over twenty documentaries. In addition, he has published Palabras al viento: Mis sobras completes (2007).
Radu Jude is not coming to Las Palmas de Gran Canaria just as a guest to whom the Festival devotes the first film series of his work, but also as a member of the international jury. As advanced in a previous announcement, the Film Festival focuses its look in 2018 on this filmmaker, considered by the British Film Institute one of Romanian cinema's top ten key directors. In addition to watching and judging the Official Section films, Jude will also present his four feature and his short film included in the film series, which revives as well other four films, according to him, essential to approach his filmography.
The third member of the jury, an expert behind and in front of the cameras, is Anastasiya Kharchenko (Bendery, Moldavia). She graduated from the Film and Television Institute of the Kyiv National University of Culture and Arts in 2004, though her graduation project did not go unnoticed, since it won her a grant from the President of Ukraine for film production after having written and produced a script for a documentary about Ukrainian artist and poet Ulyana Slyusar (Firebird). In 2010 Anastasiya received a certificate for her personal contribution to Ukrainian art and the development of the National Culture. Her works Bozhychi (2006) and Bekendor (2013) has been screened at numerous film festivals, the latter having received eleven awards.
Italian Esther Elisha starred in Là bas educazione criminale by Guido Lombardi (2011), a film that won at the Venice Film Festival the "Kino" Audience Award and of the Leone del Futuro – Luigi De Laurentiis. She worked again with Lombardi in Take Five (2013), which competed at the Rome Film Festival. Elisha has been moving up the film and television scene, her face claimed by cult tv shows such as Boris or Tutto Può Succedere, by Rai1. In addition, she has appeared in Nottetempo, by Francisco Prisco, and Neve, by Stefano Incerti, a film that competed at the Courmayeur Festival.
The jury will also have a Spanish member, Alejandro Díaz Castaño, the current director of the Gijon International Film Festival (FICX) and a great connoisseur of the Gran-canarian festival when he worked in film journalism as a regular contributor to monthlies such as Caimán – Cuadernos de Cine (formerly Cahiers du Cinéma – Spain) or Rockdelux.
He served as the Head of Programming for the Seville European Film Festival (2012-16), is a member of FIPRESCI and has collaborated in books such as Cine XXI. Directores y direcciones (2013), John Carpenter. Ultimátum a la Tierra (2013), El universo de 2001: Una odisea del espacio (2014) or Imágenes Resistentes. Temáticas, narrativas y estéticas del otro cine español (2016). In 2015 he published his first solo book, Olvidos vergonzosos, and the following year he wrote and directed the short film Ihesa (The Escape), produced by Sr. & Sra. and screened at San Sebastian, BAFICI, Uruguay, Malaga, Las Palmas de Gran Canaria, Abycine or ZineBi, among other international film festivals.
OFFICIAL SECTION'S SHORT FILM  JURY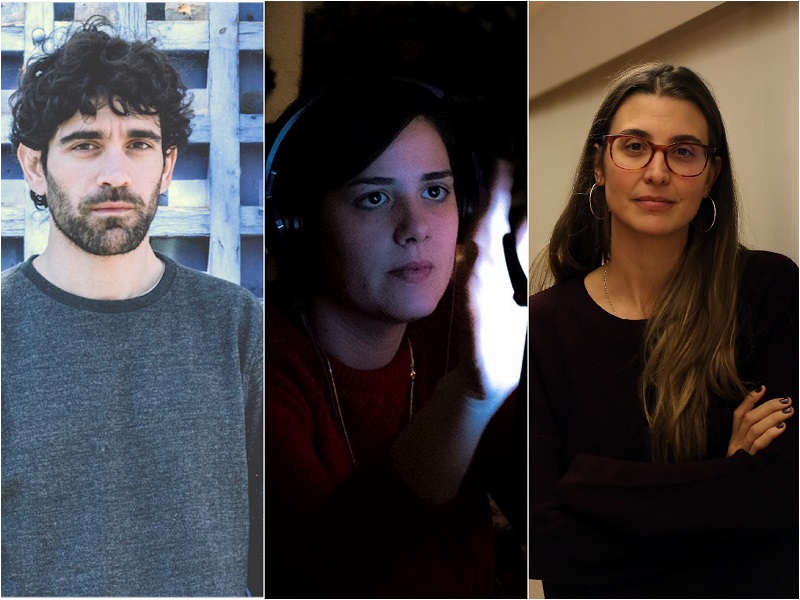 The experts that will decide the awards of the Short Film Official Section will be Garbiñe Ortega, Punto de Vista's artistic director, who is also the co-founder and coordinator of Zineleku, a film exhibition and educational project placed out in the Basque Country, and whose work as a curator has connected her with institutions such as the Film Society of Lincoln Center (New York), the Tate Modern (London), the Austrian Film Museum (Vienna), the Pacific Film Archive (Berkeley, California), the National Gallery of Art (Washington) and the Centre for Contemporary Culture (Barcelona); one of Spain's top ten emerging talents by Variety magazine, the filmmaker Belén Funes, who studied filmmaking at the ESCAC (Catalonia School of Film and Audiovisual Production) and later at the prestigious Cuban school EICTV in San Antonio de los Baños, whose career started by taking part in projects by Isaki Lacuesta, Mar Coll and Isabel Coixet and whose own work Sara a la fuga (2015) won awards such as the Silver Biznaga for Best Short Film and Best Director at the Málaga Film Festival, while La inútil (2017) -programmed at the FICLPGC- premiered at Seminci in Valladolid, being nominated to the Gaudí Awards and winning the third prize at the ALCINE festival, thanks to which the magazine Caimán, Cuadernos de Cine picked it as one of the best short films of the year; and the director of the multi-awarded film Niñato (International Award for Best Film at Bafici, Argentina; Ficq, Quito; Seville European Film Festival, among many other prizes), Adrián Orr, who has been collaborating for over ten years as an assistant director with some of the most renowned current Spanish directors, such as Alberto Rodríguez (After, Grupo 7, La isla minima), Javier Fesser (Camino), Santi Amodeo (Cabeza de perro), Javier Rebollo (Lo que sé de Lola, La mujer sin piano) or Montxo Armendáriz (No tengas miedo). His career is marked by important nominations, screenings at prestigious international film festivals and awards: his second short film, De caballeros, premiered at IDFA 2011 and was shown in several festivals, winning a nomination for best European short film at the Go Short Film Festival in 2012, in addition to other awards in some of Spain's most relevant festivals; his third short film, Buenos días Resistencia, premiered at the Rotterdam IFF in 2013, was shown at over 60 festivals around the world and won several international awards.