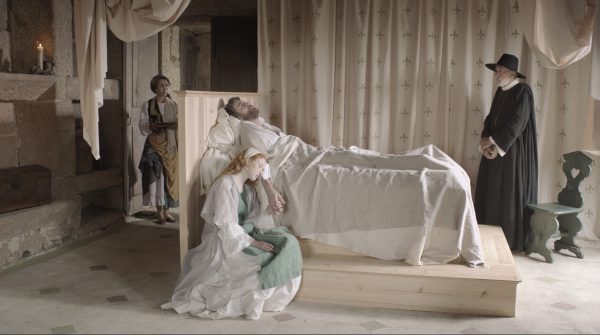 Las Palmas de Gran Canaria, Tuesday 26 March 2019.- The 19th Las Palmas de Gran Canaria International Film Festival's Official Section present on Tuesday, March 26th, two new titles: A portuguesa (Portugal, 2018, 136 min.) by Lisbon-based Rita Azevedo Gomes and Casa propia (Argentina, 2018, 82 min.) by Argentinian Rosendo Ruiz. Both filmmakers have come to the festival to present their last works.
The day will begin with the screening of A portuguesa, at 9 am, at the Pérez Galdós Theater. It is the fifth fiction film of a director that started out in cinema through Manoel de Oliveira's work. Rita Azevedo took her first steps with him, about whom she filmed the documentary A 15ª Pedra, an excellent interview between the Portuguese master and critic João Bénard da Costa. A programmer herself, Azevedo has been in charge for over three decades of the Portuguese Film Archive's publications. She was the protagonist of a cycle in the Spanish Filmothèque in 2017 due to the release of her documentary film Correspondencias.
Despite her late recognition, Rita Azevedo's work has received nominations at festivals such as Locarno, BAFICI, Mar del Plata or Edinburgh, and her last documentary, Correspondencias, won the José Saramago Award for Best Documentary at Doclisboa and the Best Director Award at the Coimbra Caminhos do Cinema Português.
The director will give a press conference at 11 am at the Pérez Galdós Theater, after the screening of her film, which she will also present to the public at 6 pm.
Starring Clara Riedenstein, Marcello Urgeghe, Rita Durão, Ingrid Caven, Pierre Léon and Luna Picoli-Truffaut, A portuguesa is the adaptation of the historical novel Die Portugiesin by Austrian Robert Musil: North of Italy, the von Ketten dispute the forces of the Episcopate of Trent. Herr Ketten seeks marriage in a distant country, Portugal, to stop fuelling the existing political conflicts. After their honeymoon journey back home, Ketten leaves again for the war. Eleven years later, rumours are running about the presence of 'the Portuguese woman' in his castle…
Argentinian Rosendo Ruiz presents the fiction feature film Casa propia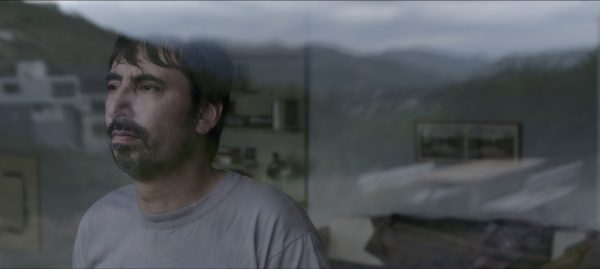 The second title competing in the Official Section scheduled for Tuesday 26th is Casa propia (Argentina, 2018, 82 min.), by Rosendo Ruiz, one of the directors of what has been called "new Argentinian cinema". Set in Córdoba, the city in which its director lives, this fifth film by Ruiz —director, too, of the succesful De caravana— tells a simple and universal story, the daily life of a nearly forty-year-old character, who is in the middle of an emotional conflict with his girlfriend, bound to his family home because of his mother's illness, with a precarious job as a teacher and in search of a house of his own. A story written by Ruiz himself together with his lead actor, Gustavo Almada. Irene Gonet, Maura Sajeva, Mauro Alegret, Yohana Pereyra and Eugenia Leyes Humbert also make up the cast of the film, screened at the BAFICI in 2018.
Casa propia will be screened on Tuesday 26th at noon at the Pérez Galdós Theater and its director, Rosendo Ruiz, will present it in a press conference at 4 pm. At night, at 9 pm, he will also present it to the public in the same theater.