The Official Section screens, too, Stitches by Miroslav Terzić and The Mountain by Rick Alverson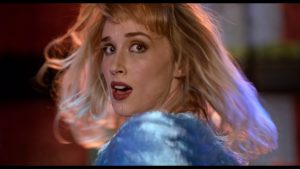 Las Palmas de Gran Canaria, Monday 25 March 2019.- Three feature films, one of them the Spanish Love Me Not, by Lluís Miñarro, make up the 19th Las Palmas de Gran Canaria International Film Festival Official Section's first day, on Monday, March 25th. It begins with intensity, thus, the screening of the titles competing for the 2019 Golden Lady Harimaguada. In addition to this film, the following two will also be screened at the Pérez Galdós Theater: the coproduction Stitches (Serbia, Slovenia, Croatia, Bosnia, 2019, 97 min.) by Miroslav Terzić and The Mountain (USA, 2018, 106 min.) by Rick Alverson.
Barcelona-based director and producer Lluís Miñarro and actresses Ingrid García-Jonsson and Lola Dueñas will give a press conference at 11 am at the Pérez Galdós Theater, right after the press screening of Love Me Not (Spain, 2019, 86 min.), a film that was internationally released at the last Rotterdam Festival. In the evening, they will present their feature to the public, at 7:15 pm.
Like Stella Cadente, his first fiction feature film, Love Me Not is writing by Miñarro himself alongside playwright Sergi Belbel. The filmmaker, winner of the 2011 Honorary Lady Harimaguada and invited in that same edition for the cycle Carte Blanche to Luis Miñarro, makes in this film a singular introduction to the historic and literary character of Salome, which emerges as a response, according to Miñarro, "to Abu Ghraib's brutality during the Irak War". Such disparate subjecs as genre issues and imperialism appear in this tale in which Salome is a female soldier that has fallen in love with someone inconvenient and John the Baptist, an orange-uniform prisoner in Abu Ghraib's detention camp.
Luis Miñarro's career as a producer stands out thanks to the works directed by first-rate authors, such as the Portuguese Manoel de Oliveira or the Thai Apichatpong Weerasethakul. Among the Spanish ones we may find some of the last decades' most interesting titles: Cosas que nunca te dije (Isabel Coixet, Spain, 1996), Las manos vacías (Marc Recha, Spain, 2003), En la ciudad de Sylvia (José Luis Guerín, Spain, 2007), El cant dels ocells (Albert Serra, Spain, 2008), Singularidades de una chica rubia (Manoel de Oliveira, Spain, 2009), Finisterrae (Sergio Caballero Lecha, 2010) y Medianeras (Gustavo Taretto, 2011), among others.
Release of Sitches, Serbian Miroslav Terzić's second feature film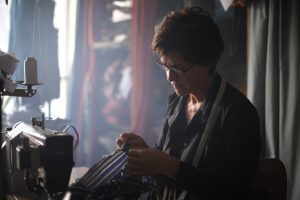 Monday's second competing film is also Serbian Miroslav Terzić's second feature, Stitches (Serbia, Slovenia, Croatia, Bosnia, 2019, 97 min.). The film, presented at the last Berlinale, where it won the Europa Cinemas Label Award, deals with a topic that has also left many families in Spain with unanswered questions: a woman commemorates the twentieth anniversary of her son, died at birth according to the hospital, but who she suspects was stolen from her to be given up for illegal adoption.
Miroslav Terzić's first film, Ustanicka ulica (Redemption Street) (2012) won at the Sarajevo Festival the Award for Best Actor.
Stitches will be screened on Monday 25th at noon and at 9:30 pm, in both cases at the Pérez Galdós Theater, and on Tuesday 26th, at 7:15 pm, at the Monopol Screen 3.
Presentation of North American production The Mountain, by filmmaker and musician Rick Alverson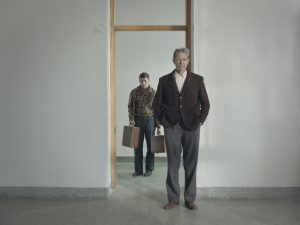 Screened at the Venice, Rotterdam and Sundance Festivals, among others, the North American feature film The Mountain will also be presented in the Official Section scheduled for Monday 25th. It is the fifth work of its director, Rick Alverson, a screenwriter and musician as well —he leads the band Spokane—, after The Builder (2010), New Jerusalem (2011), The Comedy (2012) and Entertainment (2015).
The drama The Mountain, based on a real story and with Jeff Goldblum and Tye Sheridan in the leading roles, is set in the '50s in America around a doctor, Dr. Wallace Fiennes, an specialist and supporter of lobotomy procedures, and a young man, Andy, who lives in the shadow of his stoic father and is looking for his mother, confined in a mental institution. Film critic Manu Yánez has said about this title that it is "a powerful film about orphanhood that can be read from a symbolic standpoint when it comes to thinking about dejection, unease and confusion in the America of that time".
The Mountain will be screened on Monday 25th at 5 pm and on Tuesday 26th at 7:15 pm, in both cases at the Pérez Galdós Theater, and at 9:15 pm at the Monopol Screen 3.