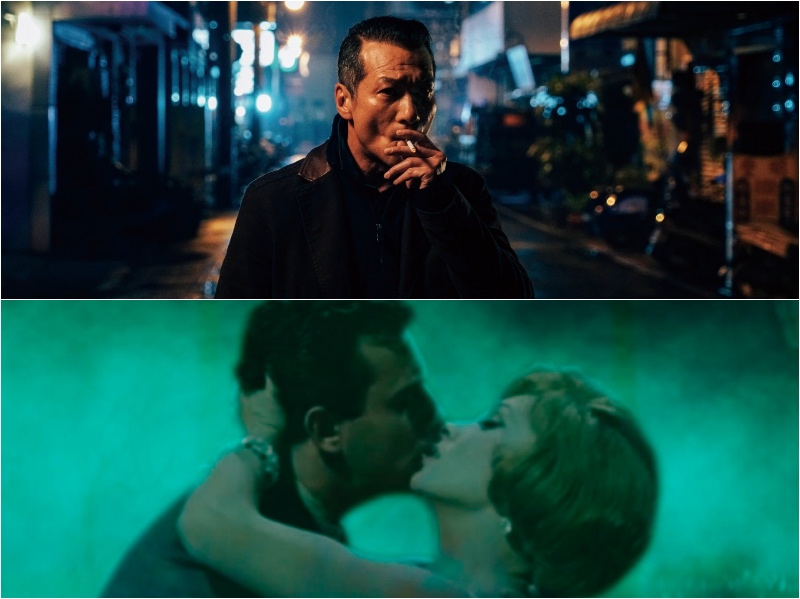 The North American The Green Fog, directed by one of the boldest experimental filmmakers nowadays, the Canadian Guy Maddin, is the second film competing in the official section, supported by Cajamar Foundation.
Las Palmas de Gran Canaria, Friday, April 6, 2018. The 18th Las Palmas de Gran Canaria International Film Festival starts on Saturday 7 its competing official section with the screening of the film VAN PAO TE (Father to Son) (Taiwan, 2018, 115 min.).
Produced by prestigious filmmaker Hou Hsiao-hsien, the third film by the Taiwanese uses color and black and white to tell Van Pao Te's story, who, being 60 years old and gravely ill, begins a trip with his son in search of the father who abandoned him fifty years ago. The film has been screened at the Rotterdam Film Festival and, considering his previous works Taipei Exchanger -Audience Award at the Taipei Film Festival in 2010- and Mirror Image, the Taiwanese seems set out for international recognition. In the evening, at 7 pm, Hsiao Ya-Chuan will introduce to the audience the premiere of his film at the Pérez Galdós Theater.
The second film of the official competition, a section supported by Cajamar Foundation, was made by one of the masters in experimental cinema, Canadian Guy Maddin, whose work usually flows indifferent to any sort of plot or formal convention. It is the North American production The Green Fog (Guy Maddin, Evan Johnson, Galen Johnson, USA, 2017, 61 min.), a film of a barely one-hour duration that pays homage to Alfred Hitchcock's Vertigo through a frenetic combination of film and television pictures shot at San Francisco's Bay. With these pieces of previous materials, the directors have designed a film-buff fantasy that drags the audience without letting them escape. The Green Fog will be shown at 11:30 am at the Monopol Screen 3, while the Pérez Galdós Theater will house the first public screening at 9:30 pm.
The Festival's regulars may remember his Forbidden Room (official section, 2015), a title that Maddin signed together with one of his disciples, Evan Johnson, who has also participated in The Green Fog.