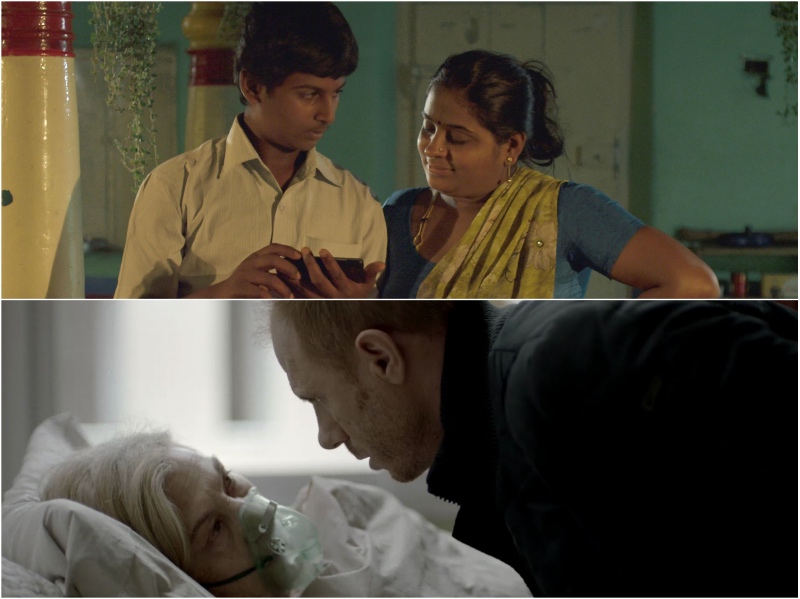 The Indian film Balekempa (The Bangle Seller, 2018, 103 min.), its director Ere Gowda's first film and the Albanian-Greek Dita Zë Fill (Daybreak, 2018, 85 min.), Gentian Koçi's first feature film, are the two titles programmed on Monday, April 9, within the 18th Las Palmas de Gran Canaria International Film Festival's Official Section.
Two years after his participation as co-screenwriter in the film directed by his childhood friend, the award-winning Thithi (Raith Reddy, India, 2015, 123 min.), Gowda has directed Balekempa, which won the FIPRESCI Award at the Rotterdam Festival. To tell this story, also written by him and set in Karnataka, his wife's village, Gowda had a complete non-professional cast but one, who had already worked on television. Balekempa portrays the story of a bangle seller and his wife, who cannot conceive a child, which places them under the villagers gossip. The film will be shown for the press and jury at 9 am on Monday 9 at the Monopol Screen 3, and its public release will be at 7 pm at the Pérez Galdós Theater.
The second film of the day, the Albanian-Greek feature Dita Zë Fill (Daybreak), comes to Las Palmas de Gran Canaria after having received some awards such as the Best Director Award at the Tirana Film Festival or the Best Actress Award to Ornella Kapetani at the Sarajevo Festival. Koçi delves in Daybreak into the story of a young mother who has to start working as a sick old woman's carer because she cannot pay her rent. The film will be shown at 11:30 am at the Monopol Screen 3 and in the evening, at the Pérez Galdós Theater, at 9:30 pm.
The Official Section is supported by Cajamar Foundation.