Las Palmas de Gran Canaria, Saturday, April 1, 2017. The 17th Las Palmas de Gran Canaria International Film Festival's official section presents on Sunday, April 2, two competing films, the French-Chinese production Bitter Money, by Wang Bing, which offers a rough depiction of Chinese society, and that won the Orizzonti section's Best Screenplay at the Venice Festival, and the Finnish The Other Side of Hope, by Aki Kaurimäki, a comedy true to the filmmaker's style with the bitter background of the victims of the Syrian war, that was awarded the Silver Bear for Best Director at the recent Berlin Festival. Both will compete for the Cajamar Foundation Golden Lady Harimaguada.
The documentary film Bitter Money will be the title opening the day at 9:30 a.m. at the Monopol's screen 3. In the afternoon, at 4 p.m., its producer, Vincent Wang, will present it to the media at a press conference. This film offers rough personal, private and family depictions within Chinese society. Ling Ling, a 25-year-old woman whose husband has kicked her out of their home, is one of the faces the renowned documentary maker Wang Bing focuses his camera on to depict the problems of workers in Eastern China's big cities, most of them immigrants who have traveled there from other parts of the country looking for an opportunity to be successful. Within that dehumanized work environment, money's reward, which barely allows to survive, poisons personal relationships, too. Apart from its screening at Venice, Bitter Money was selected for the Mar del Plata, Rio de Janerio and Seoul festivals.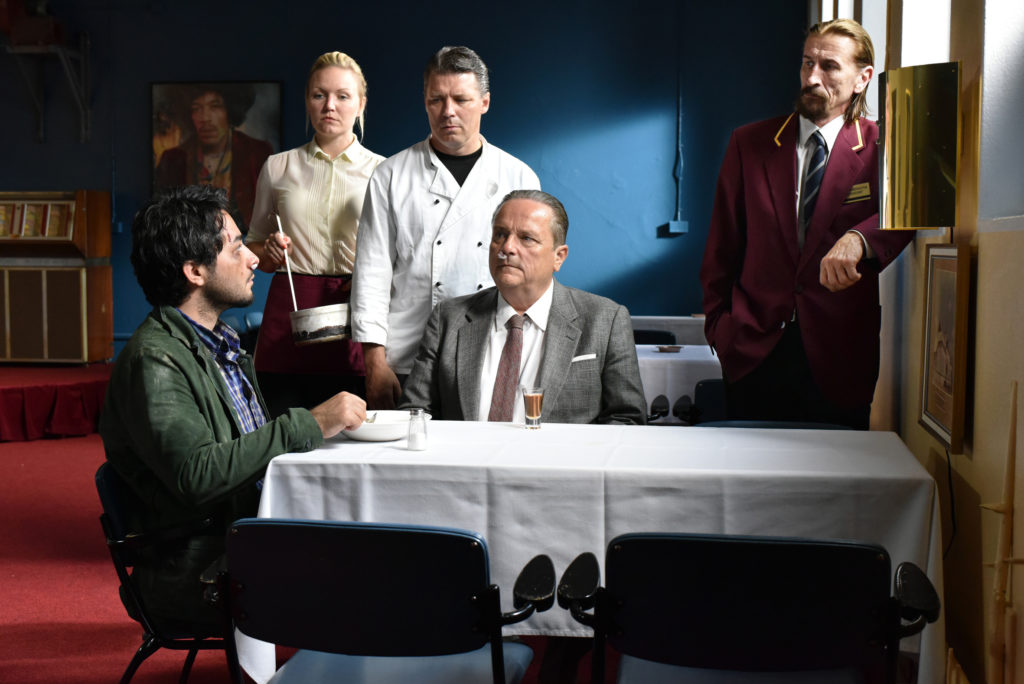 At 12:30 p.m., right after filmmaker Otar Iosseliani's press conference, Kaurismaki's The Other Side of Hope will be screened at the Monopol's screen 3. The film depicts Khaled's life in a rough Helsinki, a young Syrian who cherishes the hope of finding a job and locating his sister. After a first brush, Khaled will befriend the owner of a restaurant. A laconic ode to human dignity with the peculiar sense of humor that characterizes the Finish filmmaker's work, and which, as it was mentioned before, granted him the Silver Bear for Best Director at the recent Berlin Festival.