Norwegian musical film Two Buddies and a Badger and Spanish Teresa and Tim will be screened in morning showings during the festival's two weekends
This Wednesday, March 29, tickets for all the festival's screenings go on sale
Las Palmas de Gran Canaria, Wednesday, March 29, 2017. The Las Palmas de Gran Canaria International Film Festival programs in its 17th edition four morning showings during the weekends for all audiences. Two animated films, Norwegian Two Buddies and a Badger and Spanish Teresa and Tim, will be screened at noon on Saturdays, April 1 and 8, and on Sundays, April 2 and 9, alternately.
In addition to this, screenings scheduled for workdays (exclusive for previously arranged schools) are aimed as well to a teenage audience with the following films: American Graffiti (George Lucas, USA, 1973, 1112 min.), Chungking Express (Wong Kar-Wai, Hong Kong, 1994, 103 min.), Do the Right Thing (Spike Lee, USA, 1989, 120 min.) and Life Aquatic (Wes Anderson, USA, 2004, 119 min.). A unique opportunity, supported by The Hoteles, to enjoy on the big screen four titles which have already become contemporary classics.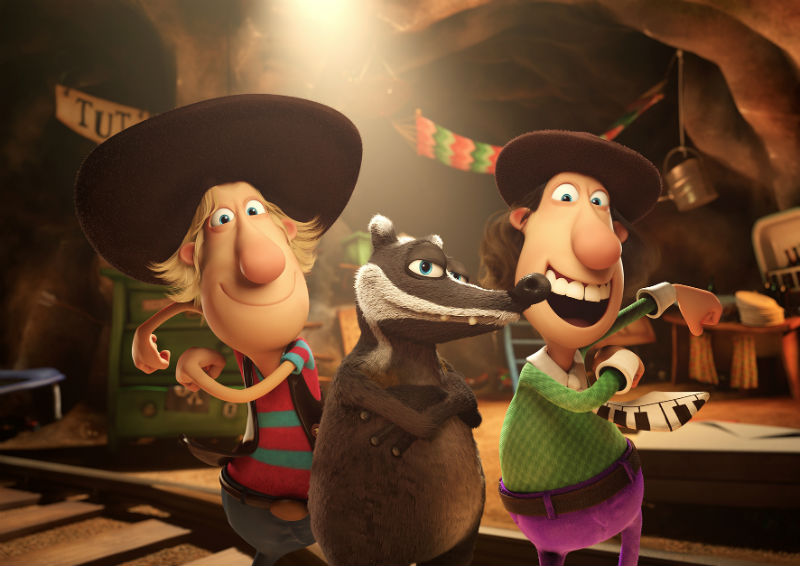 The animated musical Two Buddies and a Badger arrives to the Festival backed by its Best Music Award at the Kosmorama Trondheim International Film Festival (Norway) in 2016. This comedy, by directors Rasmus A. Sivertsen and Rune Spaans, tells the rescue of an ingenious scientific, forced by a villain to transform humans into robots, carried out by his own daughter and two unintentional friends.
Nominated to the Goya and the Cinema Writers Circle Awards for Best Animated Film, this Basque production, Teresa and Tim, is based on its director's children books, Agurtzane Intxaurraga. A story about the friendship between an elf and a little girl that do not fit in their respective worlds, already screened at the San Sebastian Fantastic Film Festival, the Seville International Film Festival and the Logroño Actual Festival.
Tickets sale
Tickets to attend screenings go on sale today Wednesday, March 29, 2017, at the Pérez Galdós Theater (from Monday to Friday, from 10 a.m. to 3 p.m., and the showings' afternoons, two hours before they begin), the Monopol Multiplex and the Elder Museum of Science and Technology's box offices. The cost of a showing is 4 euros, and it is also possible to by a five-film pass at 12 euros. They are available for purchase in advanced; the pass exchange for the five films must be done at the box office.