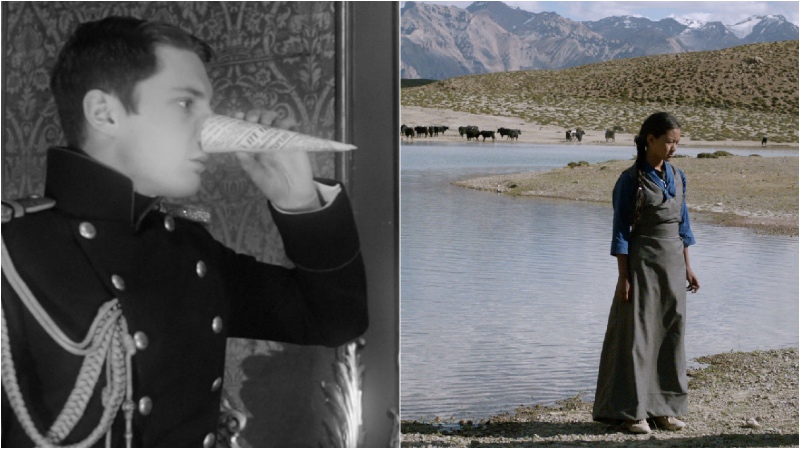 The 18th Las Palmas de Gran Canaria International Film Festival's official section opens Thursday, April 12, with the screening of Russian artist and filmmaker Rustam Khamdamov's film Meshok Bez Dna (The Bottomless Bag), whose presentation will be conducted by actress Elena Morozova. The film will be shown at 9 am at the Monopol Screen 3 and its public release will be at 7 pm at the Pérez Galdós Theater.
The Bottomless Bag, selected at the Rotterdam and Moscow festivals -where its director received the Russian Film Critics Award and the Special Jury Award- is based on Ryunosuke Akutagawa's short story In a Grove (1922), which already inspired Kurosawa for his Rashomon (1950). Rustam Khamdamov's story takes place during Emperor Alexander II's time and portrays the story of a courtier girl who tells the emperor the tale of a murdered prince in the woods in strange circumstances.
The second film of the day, also competing for the Golden Lady Harimaguada, is Barley Fields on the Other Side of the Mountain (United Kingdom, 2017, 88 min.), Chinese Tian Tsering's first feature, who will be in the island to present his work. Barley Fields on the Other Side of the Mountain will be shown at 11:30 am at the Monopol Screen 3; while its public release will take place at 9:30 pm at the Pérez Galdós Theater.
Director Tian Tsering delves into the conflict of the Chinese government's oppression upon Tibetan people through a teenager's story, Pema, whose father gets arrested. Her meeting with a buddhist nun results in her facing the dilemma of remaining with her family or joining the religious group in their journey to freedom. Tsering shot the film with non-professional actors in Dharamsala (India), Dalai Lama's exile land, as well as of thousands of Tibetans that have fled from their homeland.
The Festival's official section is supported by Cajamar Foundation.