 Christina Rosenvinge stars in the film, based on the life of the author of Out of Africa, and also made the score
 Begin Began Films backs this production, which, despite arriving to movie theaters next June, will be screened this Friday April 9th at Cinesa El Muelle at 7:15 pm and on Sunday 11th at 7 pm
 The Festival's full catalogue and schedule are available at lpafilmfestival.com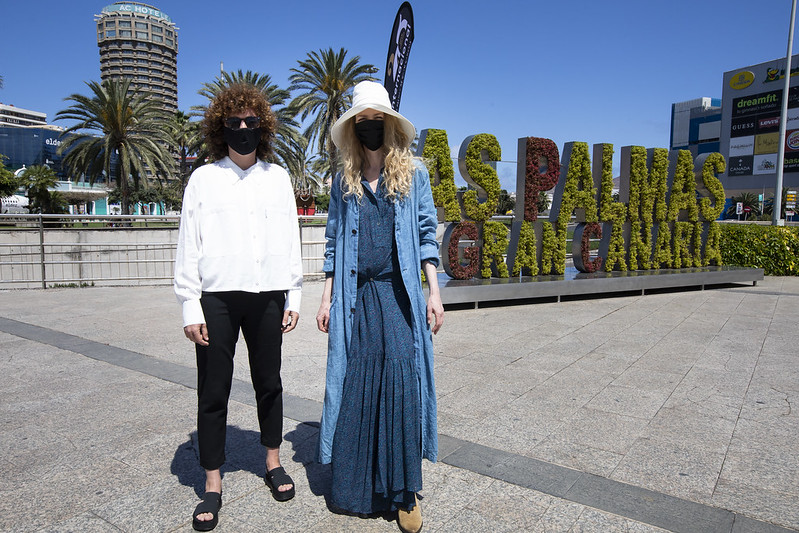 Las Palmas de Gran Canaria, Friday 9 April 2021.- Removed from typical biographical tales, fate and mystery are the foundation of Karen, Extremaduran filmmaker María Pérez Sanz's second feature and first fiction film which has been included within the 20th Las Palmas de Gran Canaria International Film Festival's Panorama Spain section. The film, which avoids tragedy and focuses on domestic and everyday scenes, will arrive to cinemas in June, but will be shown on Friday 9th and Sunday 11th at Cinesa El Muelle's screens.
The film is María Pérez Sanz's first fiction feature, after her documentary film Malpartida Fluxus Village, which was screened at this festival in 2015. Karen, claims its director, "has no drama, is a domestic epic-less portrait of interior and daily life, of small problems, of trivial conversations and all those small details".
During its 65-minute length, the filmmaker brings to the landscapes of Extremadura a singular portrait of Danish writer Isak Dinesen's last days in Africa (pseudonym of Karen Blixen). Starring Christina Rosenvinge, who also wrote the score for the film, Karen focuses on the relationship the Danish colonist maintains with her Somalian servant Farah Aden, portrayed by American Alito Rodgers Jr., right at the time when her attempt to set in motion a coffee plantation in her farm at the foot of the Ngong hills turns into a failure.
For the Extremaduran director, it was a challenge trying to tackle a story already told in Sidney Pollack's famous film Out of Africa from a new point of view. "We were always going against it and trying to strip everything we told of any similarities with Pollack's film or the novel".
Regarding the screenplay's writing process along with Carlos Egea and the selection of passages from Blixen's works, she explained that "we had a lot of material and we didn't want to invent anything, so we always played with real experiences, small dialogues and anecdotes that seemed trivial and from that point we built the scenes". The screenplay, she said, "is like a small mechanism of reality that tries to find the appropriate tone and everything that appears in the film is in some letter, anecdote or dialogue with her friends and collaborators, so we followed those threads until we managed to build it".
María Pérez Sanz, in a press meeting held on Friday morning, admitted that "I wasn't looking for a psychological interpretation of the screenplay" nor for the audience "to understand the characters' motives" because Karen, she claimed, "is a film of faces that are Karen and Farah and the feature's whole power is between them both".
In order to delve into that private, intimate and fragile life that was Karen Blixen's life at the end of her stay in Kenia, María Pérez Sanz had actress Christina Rosenvinge for the Danish writer role, with whom she has "a DNA connection" since she is from Danish ancestry.
Rosenvinge, who at first was only going to make the score, thought it was "a very risky endeavor considering it was an independent film with few resources, but with a lot of enthusiastic people already in it". Everything that at first seemed a problem turned later into a positive factor. That's why she got involved in "this beautiful and intense experience", she stressed.
Coming back to Las Palmas de Gran Canaria, meeting its audience and staff once again, "makes me very happy because I was born in this Festival", claimed the director.
The Film Festival's full program is available at lpafilmfestival.com, and tickets are on sale through their seats' traditional portals: entrees.es for Miller's programming (Camera Obscura, The Freakiest Afternoon and certain special sessions related to French filmmaker Chris Marker's centenary anniversary); and at cinesa.es (Cinesa's website), which offers the rest of the program, except for Déjà Vu, which will be screened at the Elder Museum of Science and Technology (where MECAS will be held, too).