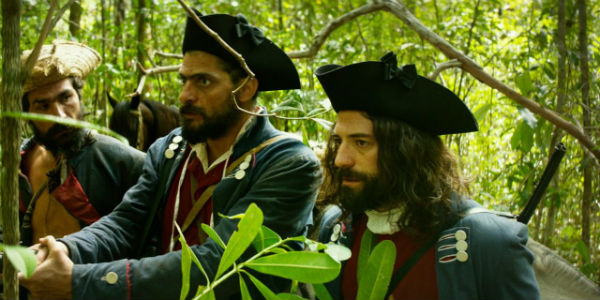 ---
---
Cinematography
Pierre de Kerchove
---
Producer
Rec Produtores Associados Ltda. [Br], Ukbar Filmes [Br]
---
Cast
Júlio Machado, Nuno Lopes, Welket Bungué, Diogo Dória, Rômulo Braga, Isabél Zuaa.
---
Synopsis
Eighteenth-century Brazil. There is growing concern in this Portuguese colony that gold mining is in decline. The country is being ruled by corrupt colonial officers. Lieutenant Joaquim has made a name for himself as a hunter of gold smugglers. He has been waiting in vain for the reward which he intends to use to buy the freedom of his lover, a black slave.
---
---
World Sales-Distribution
Contacto en España: Wanda. Contacto Internacional: Films Boutique.
---
Filmography
Marcelo Gomes
Brazil 1963

SELECTED FILMOGRAPHY:

2017 JOAQUIM
2013 O HOMEM DAS MULTIDÕES (THE MAN FROM THE CROWD)
2012 ERA UMA VEZ EU, VERÔNICA (ONCE UPON A TIME VERONICA)
2009 VIAJO PORQUE PRECISO, VOLTO PORQUE TE AMO (I TRAVEL BECAUSE I HAVE TO, I COME BACK BECAUSE I LOVE YOU)
2005 CINEMA, ASPIRINAS E URUBUS (CINEMA, ASPIRINAS E URUBUS)
---
Notes
Festivals: Berlín, Lima.
---