"The serial killer figure is too worn-out in Hollywood: that's why we programmed Psycho Raman, much more effective and which proves us that there are other ways of tackling the genre"
"The Galdós has a fantastic gothic charm for this late night showing"
"We attempt to look for the genre's most distinguishing features with this schedule"
Las Palmas de Gran Canaria, Thursday, April 6, 2017. The Freakiest Night is one of the landmarks of every edition of the Las Palmas de Gran Canaria International Film Festival: a late night showing of fantastic and horror film screenings that, as its coordinator and spiritual father, writer and critic Jesús Palacios, stresses "attempts to get on the fringes of conventional films, on the edges, to show us that there are other ways of tackling the genre".
This edition, the 17th of the festival, the event will be at the Pérez Galdós Theater, this Friday, April 7, from 11:15 p.m. on. Palacios emphasizes that this long and intense evening of freak films "keeps responding to the philosophy that held it sway from its beginnings, according to the general spirit of the festival", yet he points out that "although we have devoted other nights to more canonical horror, on this occasion we have favored more fantastic and strange movies. Movies that, we could say, are more instersticial, in which we perceive the horror when it appears through very daily elements".
Three feature films and three short films made up the program of The Freakiest Night 2017. The feature films are Córki dancingu / The Lure (Agnieszka Smoczynska, Poland, 2016), The Eyes of My Mother (Nicolas Pesce, USA., 2016) and Psycho Raman /Ragman Raghav 2.0 (Anurag Kashyap, India, 2016). All of them are cutting-edge titles whose stories reviews the programmer himself.
"The Lure places two cannibal mermaids in the set of a very realistic Warsaw of the eighties.  And The Eyes of My Mother, which is American but was shot in Portugal, starts from a very intimate situation, that follows a path that end up being very disturbing and terrifying. Psycho Raman rescues the story of a real serial killer, who has been set in today's Bombay".
The serial killer figure has been, in fact, the subject of a strong analysis carried out by Palacios throughout his career as an author. He has written the book Psychokillers, anatomy of the serial killer (Ediciones Temas de Hoy, 2001). "Today", The Freakiest Night's coordinator elaborates on, "the Psycho killer is a very beloved character, but which has also been abused to the extreme, both on films and television. That's why we've understood that the most interesting thing was to turn to a different cinematography, like the Indian one. In my opinion, the result achieved is far more superior to that of Hollywood's commercial films or the television's. The film is, in many ways, much more violent and effective to evoke the cat and mouse game with the police, and the horror itself that characterizes the genre".
The Psycho Killer figure
Did Hollywood hit the last serial killer landmark with Patrick Bateman? Palacios agrees on that "the archetype reached its greatest heights in the 80s and 90s with American Psycho or Seven. Freddy Kruger or Jason are also classics of the genre. From then on it started to become too familiar and worn-out a character. Almost an extra in TV shows. Actually, to find good productions that take advantage of the character's charisma we need to go to Asian films. Such is the case of the title we have now programmed, or the ones we find in countries such as South Korea, for instance, and which the festival has screened before. It proves that there are no worn-out characters, but different ways of approaching them".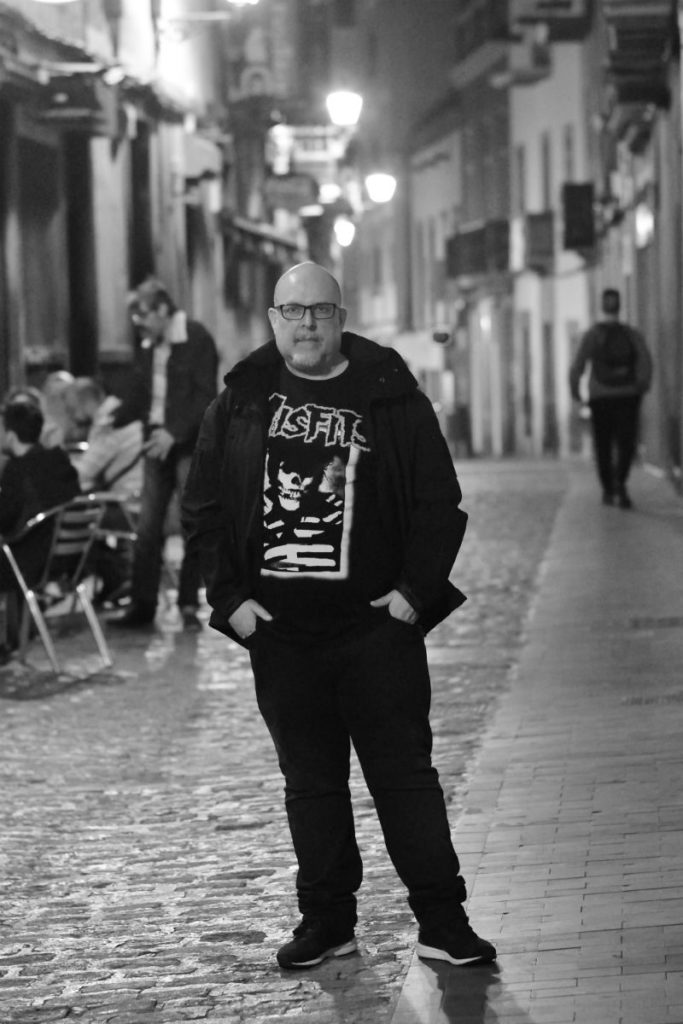 Horror and Mermaids
Regarding the Polish film The Lure, Palacios defines as "injustice" the fact the "Eastern Europe films don't have access to releases nor even the video or DVD market, when they have in fact a very strong production, especially on what concerns me: the horror or fantastic films from countries such as the Czech Republic, Rumania… have always had a natural tendency towards this genre. Not only in the 60s and 70s; these films have their own interesting characteristics". In The Lure, he carries on, "we talked about a musical, something that, as it is, mixed with horror or fantasy isn't very common. And at the same time it portrays really well the Warsaw of the last Soviet period, and with plenty of black humor, which has attracted a lot of interest from the fantastic film festivals. It's a good example of the fact that there are films of this kind in Eastern Europe that have a very personal point of view".
A consumer cinema in Western Europe? Palacios has no doubt about it: "It's perfectly "consumable" by the Western audience! Deep down we have more to do with these films than with those coming from Hollywood, though it's true that the cultural colonization by the American cinema has its influence, too. But deep down I do think we can understand very well this mixture of black humor with romanticism or social criticism these films have".
Black and white horror
Concerning The Eyes of My Mother, The Freakiest Night's coordinator points out that "this film is also pretty exotic, because it is shot in Portugal, in a very elegant black and white, that plays the intimate trick. In another director this situation could turn into a psychological drama, but here it is pointed towards horror, with few means and in a very effective way. It exposes the fact that there are other alternatives to make horror than the usual ones we already know. It also takes the genre more seriously".
The Galdós, a Freak stage
Palacios admits that he is "happy" about the change that bring The Freakiest Night to the Pérez Galdós Theater. "On one hand", he points out, "I prefer the night to be in one place only. Because of the success of previous editions, it had to be in several screens at the Monopol before, since people didn't fit in one, and this is a positive solution". On the other hand, he admits that "the Galdós has a certain gothic charm, of a great theater, that goes pretty well with the genre. Like the main theater in San Sebastian: they are places with their own charm. And the screen has also a great quality, which is something very important… We could see Galdós' ghost, for example, looking for his victims during the night".
Pioneers in Spain
Jesús Palacios is linked to the Las Palmas de Gran Canaria International Film Festival from its very beginnings. He even remembers that one of the editions held two showings of The Freakiest Night, "so we actually have 18 editions, one more than the festival itself". He claims that this late night showing of the Gran-Canarian capital's festival is a "pioneer". "I absolutely and completely feel the image of this festival", he emphasizes, "and The Freakiest Night is a key and almost founding part of the festival itself. We were pioneers among Spanish festivals: other foreign festivals held freak late night showings, but nobody had done it in Spain until we began to do it in Las Palmas de Gran Canaria. Now they are held in San Sebastian, Valladolid, Gijón… We really were the first ones with something essential for any festival that intends to show how is the medium right now, that needs to include by force a window to this horror and fantastic genre".
In addition to this, he declares that "we have always tried to keep an alternative hallmark, according to the festival's spirit, to the commercial films of the genre. I think we have achieved it, but not the festival nor me: the audience has achieved, whose response has always been fantastic".
Freak spirit
Has Palacios followed the "significance" of the Freak these years? The programmer of the festival's late night showing defines himself as someone "a little bit cautious about this: it seems freaks have become a true element of consumerism, in a potential consumer. Once we have been identified, we are respected because we are sold things. We've got to be careful about that. That's why in this schedule we try to look for the most marginal, most committed, boldest hallmarks. Because I'm not interested in Star Wars or Marvel's freaks: it's too easy to be accepted there, because we spend thousands of millions on them".
Palacios affirms that "there is not a single model of being freak: we can go from brutal black humor to crime thrillers or physic horror. Science Fiction, comedy, animation… I refused to the reduction of the freak to an archetype, characterized by being a consumer. That's where this night tries to contribute in a small way so that we are always on the edge, looking for what is marginalized or kept on the fringes of culture. And I'm glad this is how it is, because I don't want it to become an object of use and abuse consumption. It's a bit like what happened with the Psycho killer, who had a potential to scare, to frighten, and has ended up as a familiar character".
The Freakiest Night's short films
In this edition, The Freakiest Night screens the short films cortometrajes Decorado (Alberto Vázquez, Spain, 2016), Hileta / Funeral (Kepa Sojo, Spain, 2017), Juliette (Lora D'Addazio, Belgium, 2016) and La siesta del ángel (Jimina Sabadú, Spain, 2017).  Palacios points out that, in general, "the short films are this year characterized, first, because we have increased their number with one more, since this year's Spanish crop is very good. There is an absolutely fantastic animated short film by Alberto Vázquez: we are talking about an author that won two Goyas for animation this year. He demonstrates that animation doesn't have to be a medium addressed only to kids: in fact, his work is little child-like".
"Then", carries on the responsible for the evening's programming, "there are two short films characterized by their black humor: Hileta, by Kepa Sojo, who has already appeared in other editions, and who has made this year her first short film in Basque, inspired by Dreyer's Ordet.  And finally there's La siesta del ángel, Jimina Sábado's first work, a well-known author in Madrid as a member of the counterculture in theaters, fanzines… But it's the first time she undertakes a short film that I find very interesting". Juliette, last but not least, "is a Belgian short film by Lora D'Addazio, who has won several awards at festivals: one of the biggest European promises in animated films. And I think it's important to have animation on this night. In this case, with a pretty childish style, but that tells in the end a very gore story. And that's, too, a very curious contrast".