The Argentinean producer Ivan Eibuszyc presents the competing film Kékszakállú, Argentinean director Gastón Solnicki's first incursion into fiction, a depiction of summer dissatisfactions among Argentinean upper-class youngsters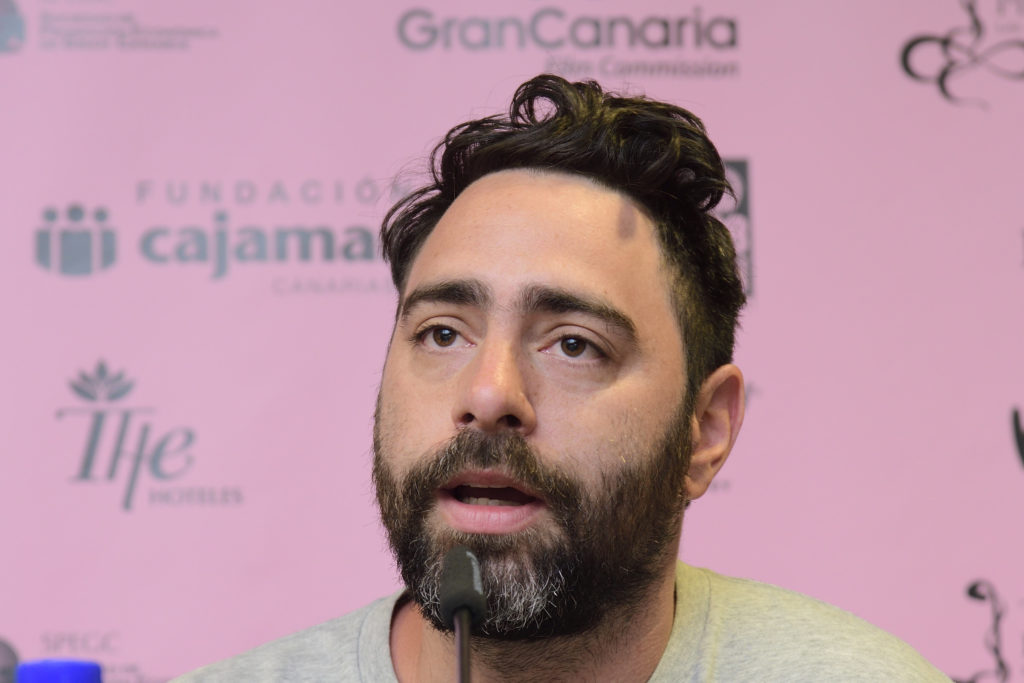 Las Palmas de Gran Canaria, Wednesday, April 5, 2017. Kékszakállú (Gastón Solnicki, Argentina, 2016, 72 min.) shows a summer depiction of the dissatisfactions, emptiness and contradictory feelings of several upper-class youngsters; a film competing in the official section, which has been presented the sixth day of the 17th Las Palmas de Gran Canaria International Film Festival.
Ivan Eibuszyc, the producer of this work, explained that the film "navigates between documentary and fiction", inspired by Béla Bartók's opera Bluebeard's castle. Kékszakállú was shot in eight weeks, between Punta del Este (Uruguay) and Buenos Aires (Argentina).
The Argentinean producer was explicit and said that auteur cinema "has its audience". In his words, "the audience of festivals is predisposed to find unconventional films, even though some people might get out upset because they didn't like your work. I sometimes fail to understand Superman. There is always public", he pointed out.
Full of references to the consumer society and to "belonging to a well-off upper class that provides you everything and demands you nothing", it depicts existential situations where "a vacation that should be a pleasure, seems a punishment".
The film began as a close documentary. "Gastón added the Leila character after filming his nephews. It was a continuous process of doing and undoing, the screenplay went through constant rewritings", he explained.
Kékszakállú premiered internationally at the Venice festival, and has also been at the Toronto, New York, Vancouver, Rio de Janeiro, Mar del Plata and Rotterdam festivals, among others. "In the end, people gets you", he pointed out.
Kékszakállú, Argentinean director Gastón Solnicki's third feature film, is his first incursion in fiction after the documentary films Sudën and Papirosen (Best Argentinean Film at the 2012's Bafici")