 Kiyé Simon Luang' first fiction feature closes the screenings of the Festival's Official Section
 The film, Laos' first feature ever competing in the Festival, will be screened at 7 pm at Cinesa El Muelle's Screen 4 as well as on Filmin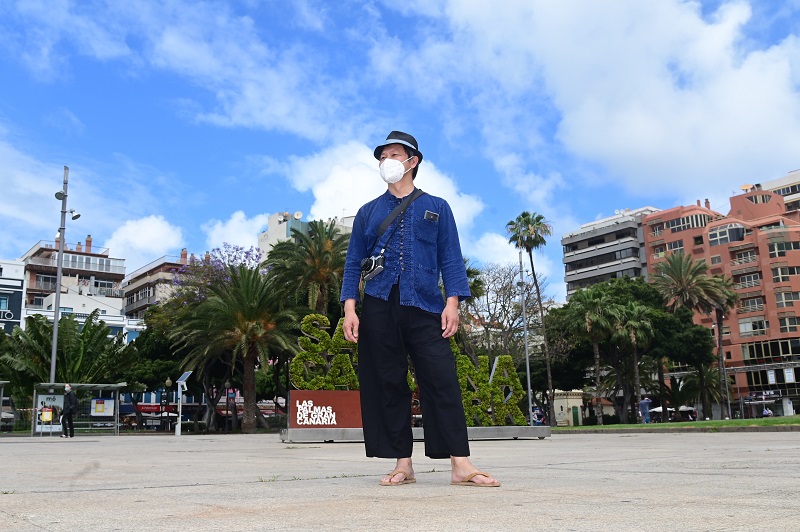 Las Palmas de Gran Canaria, Friday April 16, 2021.- The Film Festival presents the tenth and final title competing in the Official Section, Kiyé Simon Luang's Goodbye Mister Wong, a drama that captures the extraordinary beauty of Laos' landscape and its colonial architecture while portraying its present time through a story based on a love dispute recorded on celluloid. This personal feature based on its director's departure from his homeland and his life in France will be screened this Friday April 16 at 7 pm at Cinesa El Muelle and on Saturday 17 at 5 pm. It is also on Filmin.
Coming from Laos, this film talks through its characters about the country's colonial past and also about China's influence on its economy. France, a young woman who works by the shore of Lake Nam Ngum in Northern Laos, is desired by two totally contrasting men. Her path will cross that of Hugo, a Frenchman who has come there to look for his wife who left him a year earlier.
Set on the landscape's extraordinary beauty of the country its director always dreams of returning to, Goodbye Mister Wong is Kiyé Simon Luang's fiction debut and Laos' first film programmed in the Film Festival. The feature moves between two cultures and is a balance of a long story lasting forty years for its director. He said so during a press meeting held this Friday morning, in which he also explained that the film has two sides "accompanying my personal history in Laos and, at the same time, telling the country's relationship with its own history."
Kiyé Simon Luang moved to France in 1976 when he was ten years old and this project is a reflection of a life immersed in French culture, but keeping in mind his Laotian roots. For thirty years there was no cinema in Laos. It was at the end of the year 2000 when a cinema rebirth occurred. It is "a birth, not a revolution, because cinema history is built through revolutions, which are the ones that change things," claimed Kiyé Simon Luang.
In that regard, this reunion with cinema takes on plenty of importance for the filmmaker since these three productionless decades "have made memory fade away." In addition to this, in the country there are two movie theaters only, few technicians and no distribution companies. That's why he shoots his film on celluloid, works with amateur actors and with a screenplay "based on simplicity."
Logistically, he pointed out, it is easier to solve any problems if he shoots on 16 mm. As an anecdote, he said that, since the shooting takes place on a lake, every night the camera was turned off and they had to dry it with a hair dryer. In addition to these technical difficulties, they had to wait for two weeks in order to have a viewing of what they had shot because they had to send it to the laboratory in France and from there to the producer who then confirmed it by email with an "OK".
In such a film adventure, he claimed, you work on all levels, from producer to technician to screenwriter. And in Goodbye Mister Wong's case, that resulted in "a deep work of documentary genre."
On the other hand, the film's esthetic motive is more important than the technical one and has to do with Laos' landscape's sensitivity, which celluloid captures better and reflects this process of going back to the roots, because Laos, he stressed, "should recover its link with cinema history."
Shot entirely in this South-Asian country, despite its exquisite slowness, Goodbye Mister Wong offers a beautiful cinematography that gives a breath of fresh air to the audience's perception and contrasts with the landscape's colors, turning it into another protagonist more.