Monopol 3 will hold the presentation to the public of the second group of short films competing in the Canarias Cinema section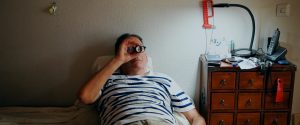 Las Palmas de Gran Canaria, Sunday 24 March 2019.- Canarias Cinema closes on Sunday, March 24th, the presentation of the titles competing for its award in the 19th Las Palmas de Gran Canaria International Film Festival. The morning will begin with the press screening (9:30 am, Monopol 3) of Octavio Guerra's documentary, Searching for Oscar (Spain, 2018, 72 min.), a work on Argentinian critic and journalist Oscar Peyrou which was half shot during this festival's 15th edition (2015), when he was part of the official jury.
Octavio Guerra will give a press conference at 11 am at the Pérez Galdós Theater and will also present his film to the public in the evening (7 pm) at the Monopol Screen 3.
Oscar Peyrou, who has suffered from glaucoma since his childhood, which has caused him irreversible damage to his sight, is currently the president of the Asociación Española de la Prensa Cinematográfica [Spanish Association of Film Press]. "With this documentary film", as Octavio Guerra already emphasized in 2015, "he wants to discover himself, to clean his soul in a catharsis, to settle a score with the past and his family, to point out at society's hypocrisy and the lies established in all its stratums". Searching for Oscar has previously been programmed in several festivals such as Bafici, Berlin, Gijón and Gothenburg.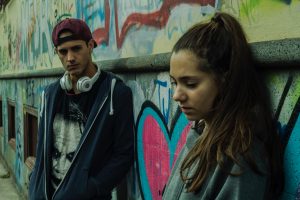 Sunday's second competing feature film is Platón (Spain, 2018, 121 min.), by Iván López, the only fiction film in this year's Canarias Cinema. Starring Leandro González, Alba Tonini, Vicente Ayala, Carmen María Hernández, Patricia Álvarez and Sofía Privitera, Platón tells Arian's adolescence, a boy who lives with his mother, whom he blames for his father's abandonment. The film has already participated in the Málaga Festival.
Its director will meet the media at 4 pm at the Pérez Galdós Theater; his film's press screening will be at the Monopol 3 at noon. And at 9 pm, López will present Platón to the public at the same screen room.
In the evening, at 5 pm (Monopol 3, it will be the second group of competing short films' turn: Lo vívido y lo vivido (Sara Álvarez, Spain, 2019, 6 min.), Mi profesora de salsa (Rafael Navarro Miñón, Spain, 2019, 11 min.), Quemar las naves (Macu Machín, Spain, 2018, 12 min.), REM (Tomas Alejo Wilhelm, Spain, 2018, 4 min.) and Teatro de sombras (Josep M. Vilageliu, 2018, Spain, 20 min.). It will also be screened, out of competition, Las otras camas (Jonay García, Spain, 2018, 15 min.), a piece that portrays disabled people's sexuality.
On Monday, March 25th, the Canarias Cinema jury will give a press conference to announce the awards of the section.