➢ Shira Ukrainitz and Omar Al Abdul Razzak present La prima cosa: an animated documentary piece that delves into the story of Syrian children assisted by Israeli health service
➢ Octavio Guerra and Rafael Navarro have created a game of time and spaces in Soh-Yun
➢ Jesús F. Cruz debuts in the Festival with A Flower in the Voppid, in which he combines yesterday's testimonies with the fantastic and a sarcastic humor
➢ Tatergatet 21 is the short film directed by Pablo Sánchez Díaz-Llanos: a look into the legacies inspired by those horrors Canarians fear
➢ Nayra Sanz Fuentes continues her reached Dystopias with Flying Fish, a subjective take on plastic pollution in the ocean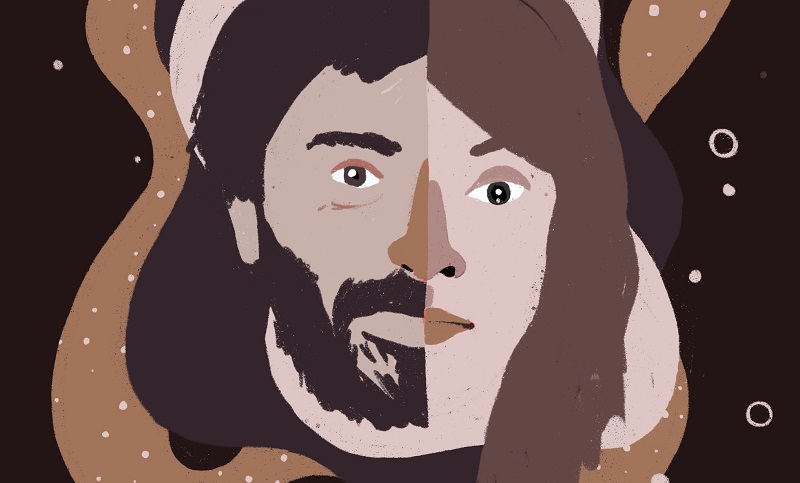 Las Palmas de Gran Canaria, Thursday 21 April 2022. Consequences we must face due to our past's weight: either because of our own actions, emotions that arise due to the simple passing of time, or more or less esoteric questions. Those are some of the keys to understand Canarias Cinema's second Short Film session, which the Las Palmas de Gran Canaria International Film Festival will screen on April 23 at Cinesa El Muelle. Animation, creative editing experiments and conceptual approaches by various authors once again demonstrate the diversity of talents within Canarian cinema.
La prima cosa, by Shira Ukrainitz and Omar Al Abdul Razzak
Canarias Cinema's second Short Film session includes the screening of a meticulous animated documentary short film, La prima cosa, made by Omar Al Abdul Razzak and Shira Ukrainitz. A film that summarizes with character and personality the story of clown Kookoo Rikoo: an "Orthodox Christian, Arab and Israeli" hotel receptionist who devotes most of his life to work as a hospital clown to cheer up sick kids. Or maybe injured and mutilated in the war. Children coming from Syria who were assisted by Israeli health service.
The testimony is captured rigorously after the filmmakers themselves, settled in Tenerife, did research in Israel, Shira's native country (Omar is Syrian). In fact, the short film ends with a real shot of the clown, the main character of a moving story in which the only oneiric licences the creators took were those used to recreate the clown's emotions or desires in a more abstract way.
"The red nose changes everything: is "La prima cosa" [The first thing]. What makes him a clown." That's how the personality the story is focused on explains it, who also begins it by defining himself through his religion, nationality and people, "because in the end that's what I have to explain every time someone asks me who I am." That sentence of his, in fact, "was the inspiration for creating this short film. I found it really interesting when he began to tell who he was," explains Ukrainitz.
The story is also about a Syrian girl assisted in Israel who loses a leg. At 18 years of age she flees to Jordan, a refugee camp. The clown, who directs the church's choir, is going to give her her medication, fully committed to his supporting mission.
"We were looking for the refugees' story, but it seemed that the issue wasn't discussed there. It was hard finding information about these kids arriving to Israel, and all we could get was a clown. That's why we started the film with him," remembers Shira. The director summarizes how "we went there looking for kids and wound up finding Kookoo Rikoo."
Filming the short film wasn't an easy process because, as the filmmaker herself explains, "animation takes a lot of time on its own. And before that it was like the research for a normal documentary. And when we got back home, we practically only had those talks with the clown." That's why "when we thought about what we could do with that, we came up with developing the animation process. Which takes years, because you need to find a style, bringing it to life."
The director stresses that "when I say it takes a lot of time I'm talking about defining that animation. Finding that balance between the armed conflict and the clown, between the children's world and the war. It's been difficult having to evoke the war without really seeing this violence. That was the challenge for me. Creating that world and being able to portray it in such a specific way."
The short film began to take shape "quite before the pandemic." Specifically, since 2017. "Trying to fund it made it a very long process. The truth is," continues Shira, "that time has passed, but nothing changes. We're in a sort of loop. However, there are no children getting to Israel from Syria now."
Ukrainitz will represent her production in the Las Palmas de Gran Canaria International Film Festival. "I love the festival, we had a very good experience last year," when they presented Confined Spaces (2019), she concludes.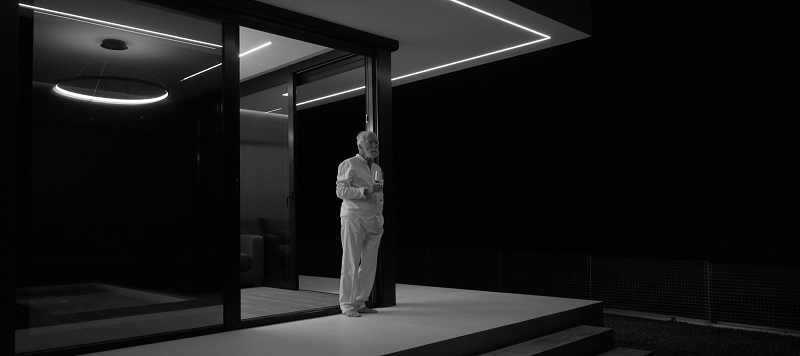 Soh-Yun, by Octavio Guerra and Rafael Navarro
Soh-Yun's origin is inevitably linked to La Palma's Festivalito, source of numerous projects that later reach higher dimensions than those one could expect from an event where short films are made at full speed. Likewise, creative partnerships eventually arise and then turn into long-lasting initiatives. Something like that happened to Rafael Navarro, a veteran short-film maker whose pieces have appeared regularly on Canarias Cinema, as well as to Octavio Guerra, a big name in this section who has also presented his works at festivals such as BAFICI, Gijón, Goteborg, Raindance, Guangzhou or SEMINCI. And who made the outstanding feature film Searching for Oscar in 2018.
Guerra recalls that "I'd already coincided with [Rafa Navarro] several times before. I had filmed the short film El principiante, which was based on a feature Rafa tried to shoot in La Palma. Then we met due to a short film of his, La cantante, which I liked a lot. And I adapted that scene in my feature Searching for Oscar. In the last Festivalito," he concludes, "I already knew I wanted to film something with him. To combine energies. And since he wanted to make a short film on his own, we committed to work together."
In Soh-Yun "the idea was making a sort of haiku, an Asian visual poem: telling with very few things a story in which you could play with times. The proposal was that the audience could make their own story, instead of just giving it to them," continues Guerra. That's why, in order to allow the audience to connect the timelines, on one hand the main character, Rafa, is introduced, and on the other the character played by Virginia Park, on the same place, but in a different moment. "A relationship between them is suggested, but without really knowing when it happens."
"The story," points out Guerra, "was taking shape as we wrote it. We used contemporary architecture, in a house my brother designed [he's an architect, as well as Rafael Navarro himself], with a few technological elements. We wanted to work with very few things, but trying to play with contradictions."
Octavio Guerra specifies that "we were sure about a character who'd always be inside, another one related to the night, one in black, another one in white… All that was written. Then we discovered the possibilities the location offered us."
The partnership between both filmmakers seems to have reinforced that mutual feeling. "We are now working on a feature. It's a big deal: we're going to make it with El Viaje Films and with Jose Alayón. It isn't easy and it takes a lot of work. The truth is I'm pretty happy," admits Rafael Navarro, who is supposed to also appear as an actor in that future work. Although "without Octavio I wouldn't do it, of course: I wouldn't direct and appear in front of the camera in a feature."
Navarro explains his relationship with Guerra with an emphatic "we didn't struggle to understand each other!" And he continues: "We knew how to combine our two styles, I'm maybe more formalist, and pay more attention to the setting, while he focuses a lot on the story in itself. There were no "neither yes nor no". And that isn't easy. It was great."
In Soh-Yun, he points out, "we stuck a bit to the conflict I dealt with in my previous work, involving a couple's relationship. Shots are atemporal: it's the audience who has to put the story together. Although I think everybody reaches the same conclusion, once everything is sorted out."
That being said, he offers a more complex reflection: "this film would've been impossible when cinema started, but now there's enough ability to create a story from this particular sequence of pictures. Soh-Yun is not very cryptic, at all."
Besides collaborating with Rafael Navarro, Octavio Guerra is currently working in the sequel to his Apache, a documentary about the failed reintegration of a homeless man who refused social assistance. "I've been working on it for a long time, and I'm very involved with it." Which doesn't stop him from coming to the Gran-Canarian Festival, where he has presented works since 2013.
"It's always been a meeting point, where I have my roots, too, because I'm from Las Palmas," stresses Guerra. "It's also a place to meet many fellow filmmakers, whom I admire. It is a festival we've always marked on the calendar, and everything we produced during the year goes there. The idea is also giving way to the new generations in the festival. As time goes by we'll be doing other things, but it's good to share your work and that space with younger people."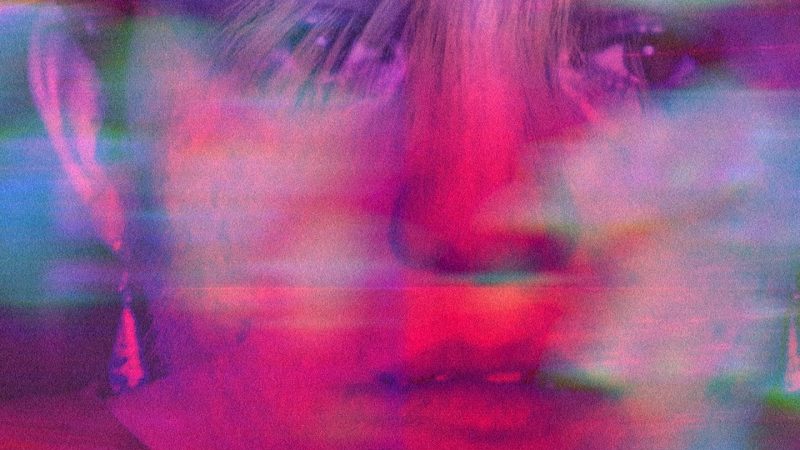 A Flower in the Void, by Jesús F. Cruz
A Flower in the Void is Jesús F. Cruz's debut in the Festival. A new talent for Canarias Cinema, he has made a piece that appears in the audience's eyes as an apparent jigsaw puzzle with depth possibilities and which shortly after turns into a wild film that, at the same time, shows the harshest feelings.
Cruz began to shoot the short film with the sole purpose of giving expression to a story he wrote "at a low point", in which toilet paper "from Mercadona" and TikTok play a key role. The subject took a turn when "I found that VHS film in my grandmother's house. The truth is I wasn't happy with the result of my first attempt, and having footage filmed in that same house, with another story, was tempting. We saved it during the editing process, when we also worked in making both parts visually uniform."
"We didn't consider that we'd need to insert a posterior file, so later we had to do some tricks for it to be decent. There are certain scenes filmed with the same VHS camera from the tape we took, too," an exciting testimony from a young student in England. Even so, Cruz admits that "I'm aware of what I'm doing, I admit is sort of a joking act. And I'm really into humor, into using it as much as I can."
"What I really like is finding that middle ground between not knowing what you're watching and what is completely explicit. And, with what I do, I like the audience to find their own interpretation," reveals the director.
The filming was done in the purest indie spirit: "This is a summer work, which I could shoot right after writing the script. I finished the editing days before the Festival's submission deadline, just to try my luck," admits Cruz. "And it worked. We were all very surprised, nobody expected it at all."
The young Canarian filmmaker has spent the last years studying in Madrid: he followed the Las Palmas de Gran Canaria International Film Festival through Filmin. "I'll be able to get to know it now, although I already see that it is quite open to new ideas," he continues. "It's an amazing opportunity for me, people like me need this kind of platforms," The director also points out that "there's something going on with Canarian cinema, it's moving."
Going back to his incipient work, Cruz says that "I studied documentary cinema, and in the end there are always traces of that in all I make. My aspirations, so far, are being able to film two scripts we already have."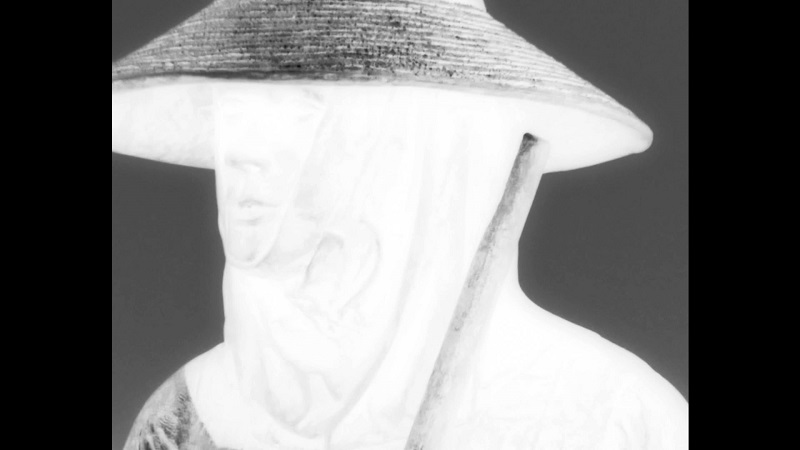 Tatergaget 21, by Pablo Sánchez Díaz-Llanos
"From birth, Canarians are assaulted by portrayals of horror hidden in an abrupt landscape. This natural horror eventually becomes merely pictorial, as it seeks refuge from ancient deities in new shrines. However, what they protect against is also what truly defines this land." Tatergaget 21's synopsis anticipates an auteur piece, but also a piece of the land and the commitment to the Canarian condition.
These are Sánchez's main points in a work he debuts with at the Las Palmas de Gran Canaria International Film Festival, just after having emerged as the last winner of the Tenerife Noir Express contest with the short film Ma.
Tatergaget 21 bursts into the screen like lava from a volcano, literally. And it gathers key pieces and fragments in the evolution of the Archipelago's art and artists. For instance, the motivations behind Manolo Millares' inspiration. Or the Lanzarote landscapes that evoke Manrique.
The director plays with the camera, the black and white and the figures of the local man and the artist. He's made a telluric and conceptual piece that, nonetheless, reveals an island identity. Sánchez Díaz-Llanos is the director, screenwriter, editor and even sound engineer of an auteur short film in the deepest sense of the expression.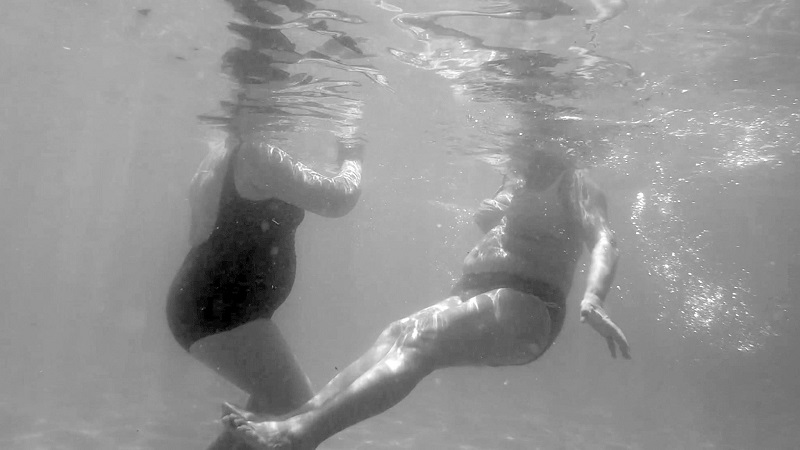 Flying Fish, by Nayra Sanz Fuentes
Flying Fish closes the series reached Dystopias developed by Nayra Sanz Fuentes during the last part of her film career. Sanz travels around contemporary settings examined with the camera in order to generate in the audience true concerns in regards to what we've become. "I think the problem lies in how hard we're finding to modify our way of living, the life system we've created. Not only because we don't want to accept all the consequences this means, but also because real alternatives, either don't exist yet, or, if they are proposed, imply altering in a radical way our ways of communicating and interacting with each other, and that's something difficult to accept," points out the director.
Her latest short film deals with plastic pollution in the oceans from a submarine point of view that causes concern in the audience. "We've been hearing for years, especially during the last decade, about the terrible consequences this model has for our ecosystem, and that if we don't change it urgently there'll be catastrophic situations. However, we live in a sort of catatonic state, because alternatives are very confusing or even contradictory. That's why for me it is fundamental to keep reminding and highlighting this reality, and doing so with different formulas," explains the filmmaker.
In Flying Fish she's used "an allegorical and very sensorial language, with the intention of engaging in a dialogue with the audience from the senses rather than reason; trying to capture the terrible impact we're having on nature in such a disproportionate and ill-adjusted way. We've got to say it as many times as necessary, until enough restlessness arises prompting us to real action."
The shooting of the short film went through two stages: "Luckily, one before the pandemic, because otherwise the whole first part of the short film, in which several groups of people appear, could not have been done until now due to restrictions," reveals Sanz. The second part was filmed when these restrictions were lifted, "but it was way easier, in a close and watched space."
Flying Fish premiered nationally at the last edition of the Malaga Film Festival, and after appearing at the Las Palmas de Gran Canaria International Film Festival it will participate in DocumentaMadrid. It's only the beginning of its journey throughout other festivals that reinforce Nayra Sanz's determination: "As a creator, I'm interested in working hand in hand with content (what I want to say) and form (the way I choose to do it). It's very important for me that the audience can dialog with the material, with the pictures and sounds, and not only receive information through words." For Sanz, "cinema is a very complex language that allows a multitude of proposals, so I think that rather than innovating, what I'm trying to find is my own way of showing and communicating, trying to find a narrative as coherent as possible with my principles."
After finishing with Flying Fish her series reached Dystopias, the filmmaker, who graduated in Hispanic Philology, specializes in contemporary literature and has a diploma in Advanced Studies by the Humboldt University of Berlin, has reached the point of considering a new feature-film project. Documentary or fiction? "I want to take my time to think about it before starting with anything." For the time being, Sanz, who worked as production director and editor in the documentary feature Edificio España (2014), and as coproducer and cowriter in La ciudad oculta (2018), both by Víctor Moreno, has just finished working as coproducer and cowriter in the short film Requiem Georg, by Raúl Riebenbauer. A piece that won the distribution award of the Valencian Community and that'll be released soon.
Sanz demands greater importance of cinema in education, because otherwise "independent artistic proposals are at risk. I feel," she continues, "that there's a serious problem in current societies if cinema, including the audiovisual, is not understand a language in itself that is marking the way we interact with each other: after all we're living in the era of the image." However, "these circumstances have not been included in school syllabuses, what implies that students may not differentiate with sound judgement between a news report, a documentary, auteur cinema or non-fiction, for instance. In order for that to change there need to be firm conviction and political willingness, in addition to the parents' demand, who should be a link for the new generations, who have been born in a time when technology is a pressing reality."
"Personally," Sanz is "so committed to this reality that that's why I'm interested in becoming a teacher and mediator, in addition to creator. And that's why, among other things, I've worked almost seven years in the Muestra de Cine de Lanzarote [Lanzarote's Film Sample], developing a program exclusively dedicated to offering young people the chance to watch and think another kind of cinema, different from the commercial one."
In any case, she keeps seeing the Las Palmas de Gran Canaria International Film Festival as "a key cultural model since I started working in films. I've had the opportunity of screening all my works there and I have even won three different awards as director, with Encounter, Things in Common and Sub Terrae, which has been very exciting. Plus," continues the filmmaker, "it has opened me up to a really interesting kind of cinema that has allowed me to learn; it has an avant-garde and coherent line of programming. Although what I'd emphasize the most is the chance it has given me of meeting part of my generation, with whom I've been able to share and grow both personally and professionally: that's been a real present."
The Las Palmas de Gran Canaria International Film Festival, organized by the Culture area of the Gran-Canarian capital's City Council through Promoción de la Ciudad de Las Palmas de Gran Canaria, has received public assistance by the ICAA [Institute of Cinematography and Audiovisual Arts] and the program for the internationalization of Spanish culture, PICE Visitantes, of Acción Cultural Española (AC/E).
Among the Festival's collaborators we may find Cinesa El Muelle, El Muelle Shopping Center, Hotel Cristina by Tigotan, the Elder Museum of Science and Technology or Casa África, places which also function as seats or hold activities; as well as other institutions and companies such as Audiovisuales Canarias, Music Library & SFX or the International Bach Festival. Likewise, its market, MECAS, has been possible thanks to the sponsorship of the Gran Canaria Film Commission-Sociedad de Promoción Económica de Gran Canaria and the support of Canary Islands Film and Proexca.
The University of Las Palmas de Gran Canaria, the Mid Atlantic University, the Audiovisual Cluster of the Canary Islands, CIMA Canarias, the Asociación Microclima Cineastas de Canarias [Association of Filmmakers of the Canary Islands 'Microclima'] and Repeople are also collaborators of the Festival.