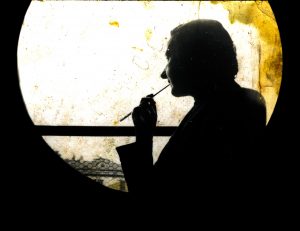 Director
José Manuel Mouriño
---
Screenplay
José Manuel Mouriño, Alberto Ruiz de Samaniego
---
Cinematography
José Manuel Mouriño
---
Producer
José Manuel Mouriño
---
Cast
Víctor Erice, Agustín Andreu, Jesús Moreno Sanz, Alfredo Castellón, Jaime Pena, Marifé Santiago
---
Synopsis
The thought of María Zambrano was influenced by the places that welcomed her during her exile. EL MÉTODO DE LOS CLAROS, produced in collaboration with Acción Cultural Española, the Inter-ministerial Committee for the Commemoration of the 80th anniversary of the Spanish Republican exile and the Ministry of Justice, approaches this situation, with special attention to the small French town of La Pièce. There, Zambrano lived between 1964 and 1978 in deep harmony with the natural landscape that surrounded her, and she maintained a close epistolary relationship with the filmmaker Víctor Erice.
---
---
World Sales-Distribution
José Manuel Mouriño
---
Filmography
2019 EL MÉTODO DE LOS CLAROS
2016 MANUEL VILARIÑO. SER LUZ
2016 PESSOA / LISBOA
2012 LOS DÍAS BLANCOS
2010 LUIS SEOANE. VISUALIDAD, RECUERDO Y SÍNTESIS

---
Notes
In collaboration with the ULPGC Manuel Alemán philosophy room, the second session of the film will feature the presence and participation of Antolín Sánchez Cuervo, Doctor of Philosophy and senior scientist of the Institute of Philosophy at the Center for Human and Social Sciences of the Spanish National Research Council (CSIC) where he is involved in the area of research "Justice, memory, narration and culture"; specialist in the life and work of María Zambrano.
---