CANARIAS CINEMA – SHORT FILMS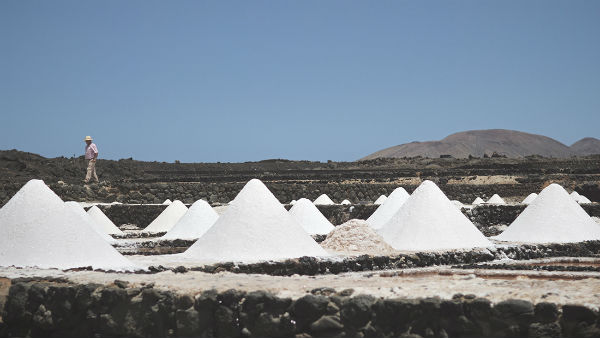 ---
---
Cinematography
Macu Machín
---
Producer
Fe Eléctrica Films [es]
---
Synopsis
On the islands of dry lava nothing moves except the perpetual sea and wind, to which the salt flat workers are consecrated. In the art of desalinating the ocean, the workers have become one with the landscape.
---
---
World Sales-Distribution
Digital 104 Film Distribution
---
Filmography
Macu Machín
SPAIN, 1975

SELECTED FILMOGRAPHY:

2017 ERNESTA Y ELENA [short]
2017 LA CAMPAÑA [short]
2016 EL IMPERIO DE LA LUZ / THE EMPIRE OF LIGHT [short]
2014 RUINAS MISTERIOSAS / MYSTERIOUS RUINS [short]
2006 GEOMETRÍAS DEL INVIERNO / WINTER'S GEOMETRY [short]
---
Notes
Festivals: Tenerife (MiradasDoc), Lanzarote.
---