 Tickets for the ceremonies that will be held at Miller are available on entrees.es; Cinesa's website will offer to anyone interested the tickets for the films programmed in their movie theater
 The Gran-Canarian Film Festival collaborates with Filmin in order to offer most of its contents through the platform
 Every screening session shall cost 4 euros per film or ceremony at Miller, while CINESA's five-film pass shall cost 12 euros
 Filmin's subscribers will have access to the list of films available on the platform; for those who are not subscribers yet, there are other options: getting a two-month subscription for 15 euros or paying directly for any film they'd like to watch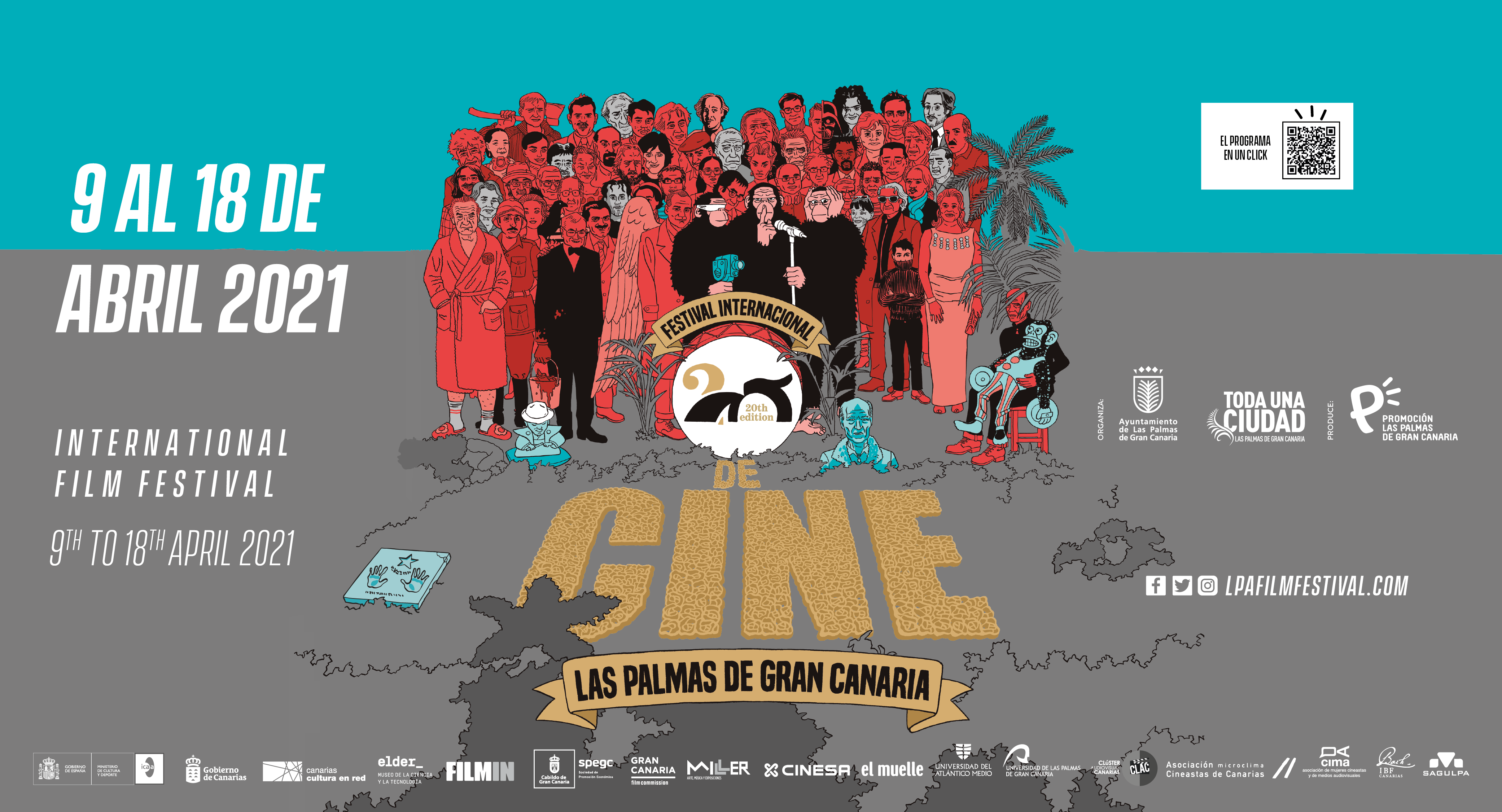 Las Palmas de Gran Canaria, Tuesday 6 April 2021.- The Film Festival's full program is available at lpafilmfestival.com, a must-see website for anyone who wishes to remain updated in regards to the ceremonies and events related to the Festival, considering that this year document exchanging is advised against. Likewise, tickets are on sale through their seats' traditional portals: entrees.es for Miller's programming (Camera Obscura, The Freakiest Afternoon and certain special sessions related to French filmmaker Chris Marker's centenary anniversary); and, from today onwards, cinesa.es (Cinesa's website) will offer the rest of the program, except for Déjà Vu, which will be screened at the Elder Museum of Science and Technology (where MECAS will be held, too).
This edition's exceptional nature is a main feature of a Film Festival whose programming, despite all limitations, manages to still make it enjoyable. Thus, within our current framework of limited capacity (movie theater's seating will be up to 30% of its capacity only) and mobility, the Festival's organization has reached an agreement with Filmin to provide their subscribers with most of the Festival's program. Filmin, a ground-breaking and award-winning Spanish platform that offers (upon subscription) plenty of film content, has become a must-see website for film buffs.
Tickets will cost 4 euros per showing, both at Cinesa and at Miller; there will be available, too, a five-film pass for all films screening at Cinesa at a 12-euro price. Regarding Filmin's screenings, its subscribers will enjoy with their usual subscription the program of the Festival; nevertheless, depending on the films' distributors, there may be additional conditions such as an extra payment (only in the case of two of the available films) or a limited number of views.
For those members of the public who are not subscribers yet, Filmin offers other options: getting a two-month subscription for 15 euros that grants access to the Festival's program or paying directly to watch any film of their choosing.
The Festival has published its schedule and catalogue in digital support only
The 20th edition of the Las Palmas de Gran Canaria International Film Festival, complying with the health recommendations that advise against the exchange of documents and papers in order to avoid any risk of infections, has published its catalogue and schedule in digital format only.
As usual, lpafilmfestival.com has provided its users with the schedule and details of all programmed films, both in their English and Spanish versions, which will be updated should any last-minute change or incident happen.
Users can click on the Schedule tab to access the timetable or the list of programmed titles, although another useful procedure would be to access Sections, included in the Festival tab, in order to be informed of the titles making up that particular section. Upon clicking on each film, its details and screening times and dates will unfold.
In addition, the Festival has uploaded its catalogue and program to Calameo. In this case access should be done through the website or through the QR code included in different mediums of the LPAFilmfestival.