On Friday April 22, at 10 pm, the classical hits of American popular music from the 30s and 40s will close the first night of the Film Festival at Miller
Admission, free until seated capacity is reached, will grant access, too, to DJ Manel El Especialista's session
Check and download all the Festival's program through lpafilmfestival.com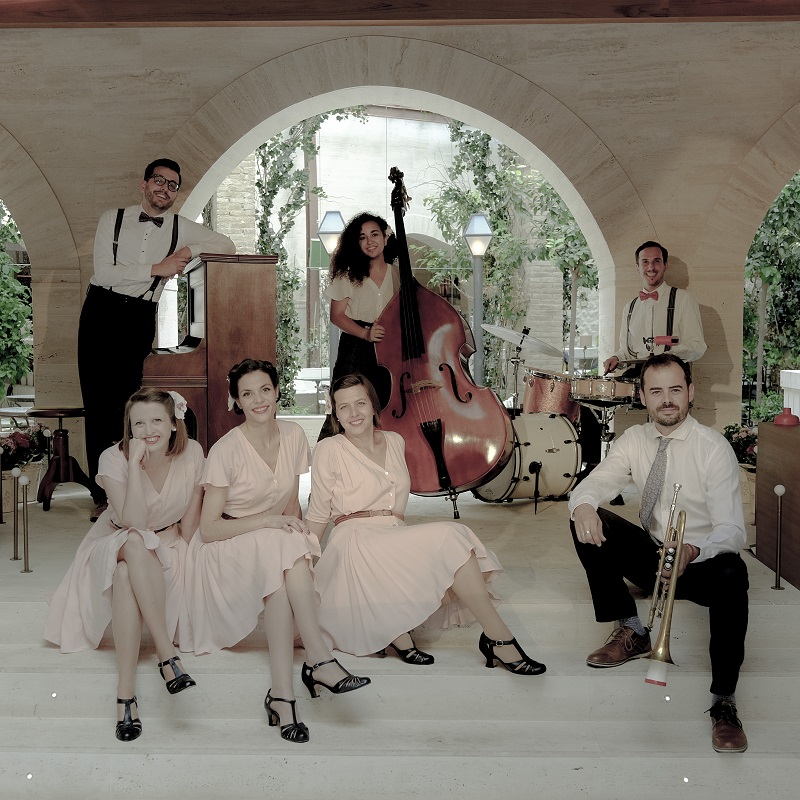 Las Palmas de Gran Canaria, Monday 18 April 2022. If the Las Palmas de Gran Canaria International Film Festival goes back a century with Nosferatu's screening at its 21st edition's opening ceremony, the film festival will also travel back in time, musically, though, to the Swing Era with a concert the band Dómisol Sisters will give next Friday April 22, at 10 pm, at Santa Catalina Park's Miller. Admission to enjoying this original jazz proposal, which will be followed by DJ Manel El Especialista's great mixes, is free until seating capacity is reached.
We're five days from the beginning of the Film Festival. On Friday 22 at 8 pm will take place Nosferatu's special screening, the great success by Friedrich Wilhelm Murnau the Festival has recovered coinciding with the centenary of its release. The iconic vampire will be accompanied at Miller by Dutch Brooklyn-based lute player Jozef van Wissem's music. The opening ceremony, sold out already, will be hosted by el Gran Wyoming.
Nevertheless, once the screening ends, Miller's screen will change into a dance floor and will open its doors, until seating capacity is reached, to the public who couldn't get a ticket for the opening ceremony. With great staging, this cultural space will receive Valencian music band Dómisol Sisters, who will go back, with a vigorous proposal, to the typical tempos of American Swing Era from the 30s and 40s.
This seven-member group has Mèlanie Lapalus, Fanny Germain and Mireia Serrano as singers, Eduard Marquina-Selfa on the piano, Simone Zaniol on the drums, Eva Serrano on the double bass and Fede Crespo on the trumpet.
Dómisol Sisters was born in 2011 with the intention of recreating music from Swing's Golden Era with arrangements of their own. The band released their first album Get on Board in 2014, a work enthusiastically received by the public which was later followed by Take that Swing. The band has currently released their third project Smile.