20th LAS PALMAS DE GRAN CANARIA INTERNATIONAL FILM FESTIVAL – 20 FICLPGC (APRIL 9TH TO 18TH)
 Only 15 people will be able to join this jury. To do so they will need to register online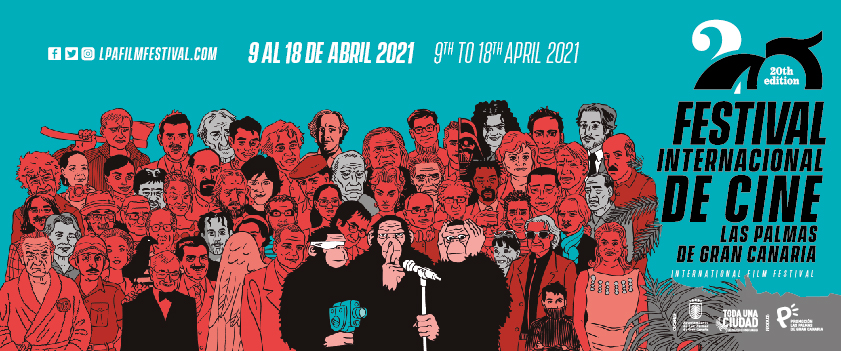 Las Palmas de Gran Canaria, Friday 26 March 2021.- The Film Festival has activated online registration for becoming a member of the Popular Jury, which in this edition, because of the limitations imposed by the pandemic, will be made up of 15 people only. It will require online registration, too.
The first fifteen people who register will be the members of the jury that grants the Audience Award (worth 2,000 euros) to a feature film competing in the Official Section. They will need to commit to the watching of all competing features screened in morning sessions from Monday 12 to Friday 15.
All members of the Jury should strictly follow the security protocols set for public attendance to movie theaters that they will be later informed of thoroughly. In order to lighten capacities, which will be down to a 30% limit (Phase 3) or to a 50% (Phase 2), members of the Popular Jury will attend morning screenings only.
Likewise, the methodology followed while deliberating and voting will guarantee social distancing protocols for the corresponding phase: it will be deliberation through digital connections.
Members of the Popular Jury will be helped, supported and coordinated at all times during the Festival.
Those interested in registering should click on the following link:
https://forms.gle/8tzxUmZoAnWxpkSk8