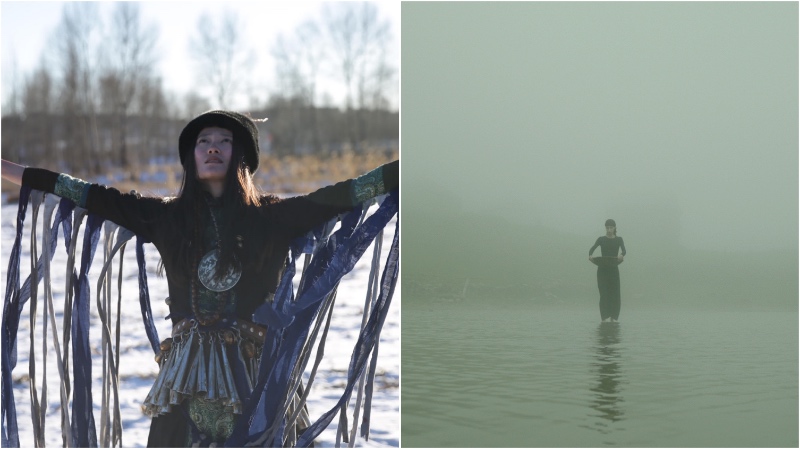 The competitive section presents on Tuesday 10 the Chinese The Widowed Witch, by Cai Chengjie
Georgian director Zaza Khalvashi will be at the 18th Las Palmas de Gran Canaria International Film Festival on the occasion of his film Namme participating in the official section. The feature, screening for the press and jury on Tuesday, April 10, at 9 am at the Monopol Screen 3, has been at the Tokyo, Gotëmburg and Tbilisi festivals, winning in the last one the Best Film Award. Khalvashi will give a press conference at 10:30 am at the Pérez Galdós Theater. Later, at 7 pm, he will present his film to the audience at the same theater.
Namme, set in the mountains of Georgia, is named after a family's youngest daughter who has to take care of a local healing water. Three sons are skeptical and only Namme stays as the guardian of family traditions.
The second competing title of the day is the Chinese film Xiao Gua Fu Cheng Xian Ji (The Widowed Witch, China, 2018, 120 min.), Cai Chengjie's first film, will be shown to the press at the 11:30 am at the Monopol Screen 3 and at 9:30 pm at the Pérez Galdós Theater. The film tells the story of a woman widowed for the third time by an explosion at the fireworks factory she ran with her husband. Semi-comatose and staying with her in-laws, she is raped by her brother-in-law. This sets her off on a quest through rural China that can perhaps also be seen as an escape fantasy. The film comes to Las Palmas de Gran Canaria after winning at the Rotterdam Festival the Best Film Award.
The Festival's Official Section is supported by Cajamar Foundation.