➢ The feature film The Bride, by Myriam U. Birara, wins the Silver Lady Harimaguada of the 22nd edition of the Gran-Canarian competition
➢ The feature film Viver Mal / Mal Viver also receives the Audience Award, while the Best Performance Award goes to Martín Shanly, lead actor and director of Arturo a los 30 / About Thirty
➢ The work by Sebastián Valencia Muñoz, Zarzal, wins the Best Short Film Award
➢ The short film Bloom, by Canarian filmmakers Helena Girón and Samuel M. Delgado, gets the Bande à Part Award
➢ Panorama Spain awards Inmotep by director Julián Génisson
➢ The Canarias Cinema Awards go to the feature Matar Cangrejos / Killing Crabs, by Omar A. Razzak, and the short film Circe, by María Abenia
➢ CIMA gives its award to the Rwandan film The Bride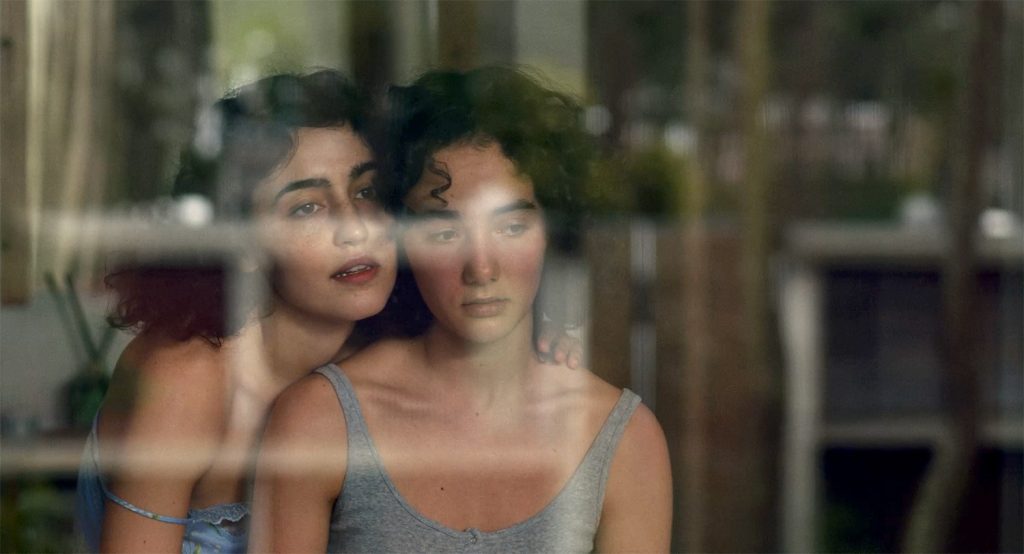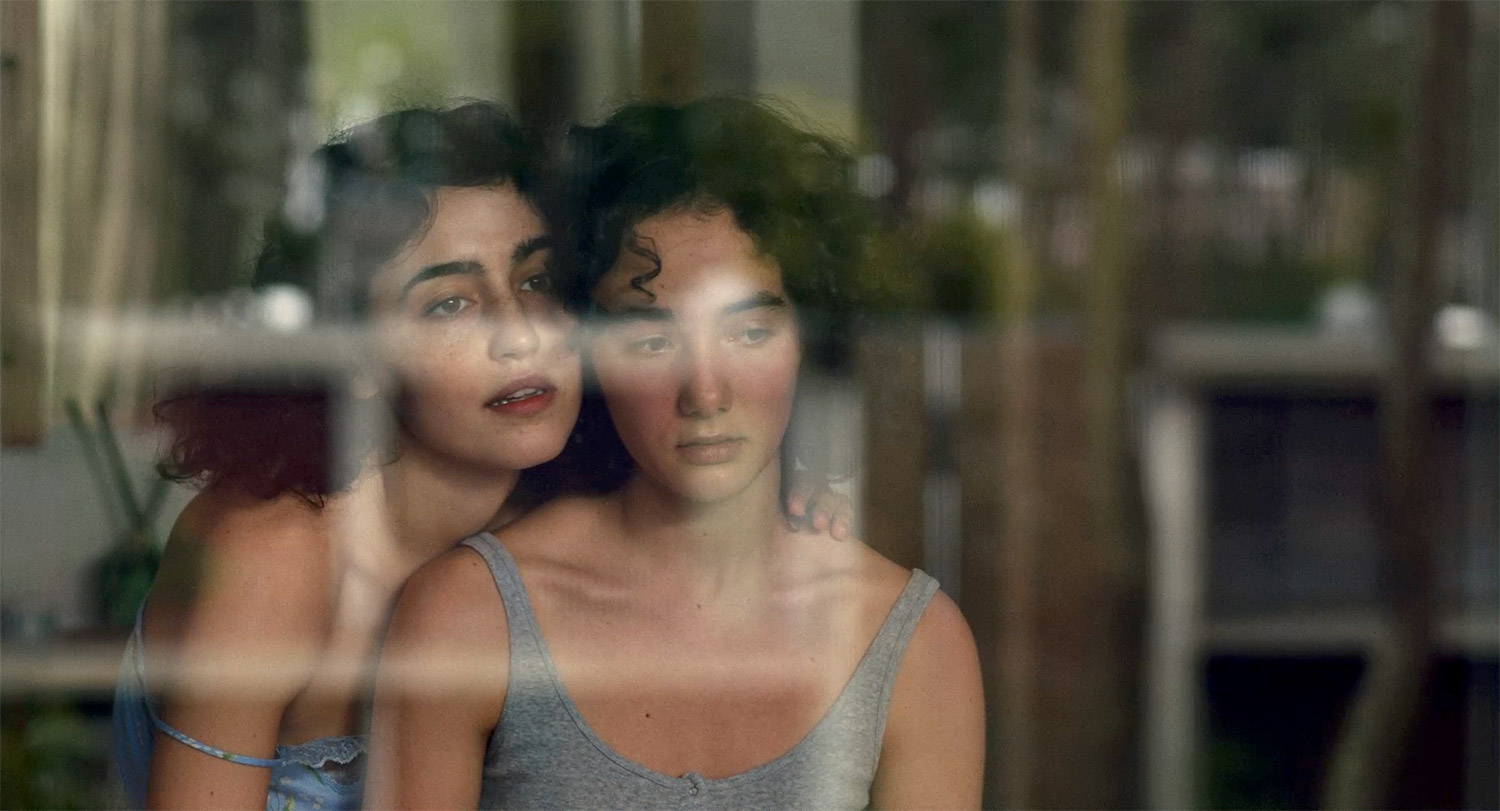 Las Palmas de Gran Canaria, Saturday, April 22, 2023.- The Las Palmas de Gran Canaria International Film Festival has announced the awards of its twenty-second edition. The Golden Lady Harimaguada has gone to the diptych, which competed as a single work, Viver Mal / Mal Viver (Portugal, France, 2023, 125 min. and 127 min. respectively) by João Canijo Bui. The winners from the ten features and thirteen short films competing in the Official Section were announced this Saturday morning, April 22, at a ceremony held at the Miller Buiding. The Official Feature Films Jury have awarded the Portuguese and French co-production, a work that "stood out for its depth and intensity, on all levels of filmmaking. It shows an experienced, but tirelessly ambitious filmmaker working with a dedicated cast and crew to craft a kaleidoscopic tableau of female anguish, repression, suffering, desire and love, with a devastating but deeply empathetic effect, reminiscent of sad, 19th century, naturalist novels." Both films will be screened again, for the last time, tomorrow Sunday at 8:30 p.m. at Cinesa El Muelle.
The second award of this 22nd edition, the Silver Lady Harimaguada, went to the film The Bride (Rwanda, 2023, 73 min.), by Myriam U. Birara, "for the precision of the writing, with an exceptional interpretation and a magnificently effective photography, in which the historical background of the Rwandan genocide appears without crushing the narrative of oppression of the female protagonist, depicted honestly and without a blush." Birara's feature will be screened again tomorrow Sunday at 6 p.m., too.
Likewise, from Arturo a los 30 / About Thirty (Argentina, 2023, 92 min.) the Jury distinguished its lead actor and director Martín Shanly by giving him the Best Performance Award "for the deadpan humour and self mockery that appears in each scene, in a beautiful portrait of a generation of confused millennials that may try to delay growing up but can't escape painful events that are inevitably part of it."
The Official Feature Films Jury, made up of Ildikó Enyedi, Gerwin Tamsma and Fatou Jupiter Touré, have also given a Special Jury Mention to the Argentine feature film Adentro mío estoy bailando / The Klezmer Project (Austria, Argentina, 2023, 117 min.), by Leandro Koch and Paloma Schachmann "for the bold honesty of a self research through one's own cultural heritage, and for the humorous but nonetheless true criticism of a current in the actual support system of documentary filmmaking endangering the very meaning of documentary."
The Portuguese and French co-production Viver Mal / Mal Viver, by João Canijo, also received the Audience Award of this 22nd Film Festival.
Best Short Film Award
In the Official Short Films Section, the award has gone to the piece by director Sebastián Valencia Muñoz Zarzal (Colombia, 2022, 18 min.). Cristina Aparicio, Doris Bauer and Per Fikse, the members of the jury, "have been moved by a tender father/son relationship. A story about a child's sense of security in a world of systemic violence. A matter of life and death shot in beautiful, saturated close-ups."
Furthermore, they also gave a Special Jury Mention to Ágata de Pinho's short film Azul /Blue Has No Dimensions (Portugal, 2022, 20 min.).
Bande à Part Award
The Bande à Part Award has gone to the short film Bloom (Spain, 2023, 18 min.). For the members of the Bande à Part Jury, Paula Rodríguez Polanco, Claudia Claremi and Sergio Gomes, the piece made by the duo of Canarian filmmakers Helena Girón and Samuel M. Delgado is a work that offers us "a superposition of different geological and temporal layers, a handmade celluloid that takes us to the depths of perceptible and imperceptible worlds, as well as visible and invisible, questioning the human relationship with capturing, classifying and extracting."
Likewise, the jury has given a Special Mention to Graeme Arnfield's feature film Home Invasion (United Kingdom, 2023, 91 min.) "for making us think on the links we have in front of the other, technology and the outside world." For them, "this film questions the violent relationship that different capitalist forces have over our own bodies and subjectivities." In addition, they said, "it confronts with thoroughness and radicalism the construction of our own fears that are taking shape in the history of cinematographic language."
Panorama Spain Award
The jury of this competitive section, made up of Elena Lazic, Magdalena Banasik and René Wolf, have awarded Inmotep (Spain, 2022, 65 min.), by Julián Génisson, for being a "film with a bold and intriguing formal language, that we feel perfectly expresses the almost ineffable but essential quality of modern day living: a sense of disconnect and artificiality, and the feelings of isolation and terror that can come with them. A proudly digital effort; a dialogue-free, playful and captivating thriller; this film ensures we will never look at stock photos the same way again."
As it was announced last Wednesday, the jury also gave a Special Mention to Velasco Broca's Alegrías riojanas (Spain, 2022, 28 min.). They highlighted, from the Alava-native filmmaker's short film, "its spirit of unleashed creativity, its stunning and unforgettable images, its confident voice and thrilling originality."
Canarias Cinema Awards
The Canarias Cinema Jury, consisting of Ione Atenea, Virginia Pablos and Suso Novás Andrade, gave the Richard Leacock Award for Best Feature Film to Matar Cangrejos / Killing Crabs (Spain, The Netherlands, 2023, 106 min.) by Omar A. Razzak "for its panoramic portrayal of a disenchanted paradise on the verge of changing and for reflecting the feeling of emptiness about the things that could have been but were not from a child and adolescent perspective." Also, they granted the Richard Leacock Award for Best Short Film to Circe (Spain, 2022, 29 min.), by María Abenia for its "singular capacity to capture the relationships between peoples, their mythology and their heterodox cultural heritage through a successful mise-en-scene, which chooses to underline cinema's sensorial capacity while dialoguing with seminal film trends."
Canarias Cinema was the first section to announce its awards last Monday, and among them there were also two Special Jury Mentions: in the feature film category, Yo tenía una vida / I Had a Life (Spain, 2023, 71 min.), by Octavio Guerra, "for its thoughtful depiction of the consequences and possible solutions to homelessness and for its questioning of welfare policies from a wise observational standpoint;" and in the short film one, to Shirampari: Herencias del río / Shirampari: Legacies of the River (Spain, 2022, 16 min.), a work by Lucía Flórez, for her ability to "make the audience a privileged witness of an aboriginal community's resistance in the contemporary world, with special emphasis on cultural transmission as the main guaranteeing factor of their survival."
Shirampari: Herencias del río / Shirampari: Legacies of the River also received from the jury formed by the members of the Canarian audiovisual production company Digital 104, Domingo J. González, Jonay García and Andrea García, their Digital 104 Distribution Award "for the natural way in which it introduces us to an indigenous community of the Peruvian Amazon by the hand of a child about to say goodbye to his childhood."
CIMA Awards
In this twenty-second edition, the Film Festival have once again collaborated with the Association of Women Filmmakers and Audiovisual Media CIMA. Sara Mansanet, Nayra Sanz Fuentes and Gabriela Martí were the ones in charge of recognizing those works that contribute to raising awareness and social commitment to gender equality.
The three have decided to award The Bride (Rwanda, 2023, 73 min.) "for trying to unveil and bring to contemporary society a taboo that affects and has affected many generations of women," as well as "for achieving a debut film with an aesthetic and formal approach of great beauty despite its apparent simplicity and for her courage and sensitivity to portray complex relationships between women surrounded by a great latent violence."
Likewise, the CIMA Jury has given a Special Mention to the feature film Adentro mío estoy bailando / The Klezmer Project (Austria, Argentina, 2023, 117 min.) by Leandro Koch and Paloma Schachmann, for depicting "a deep and rigorous research work of a musical culture in the process of extinction as a result of political and ideological realities: klezmer music," as well as "for presenting a female co-protagonist as an autonomous woman who develops her own path. A complex formal approach that plays between fiction and non-fiction, inviting the audience to go on a sociological journey of great interest."