 Asghar Farhadi's tribute will be broadcasted live through Lpafilmfestival'a Facebook page and through Promoción de la Ciudad: Las Palmas de Gran Canaria's Youtube Channel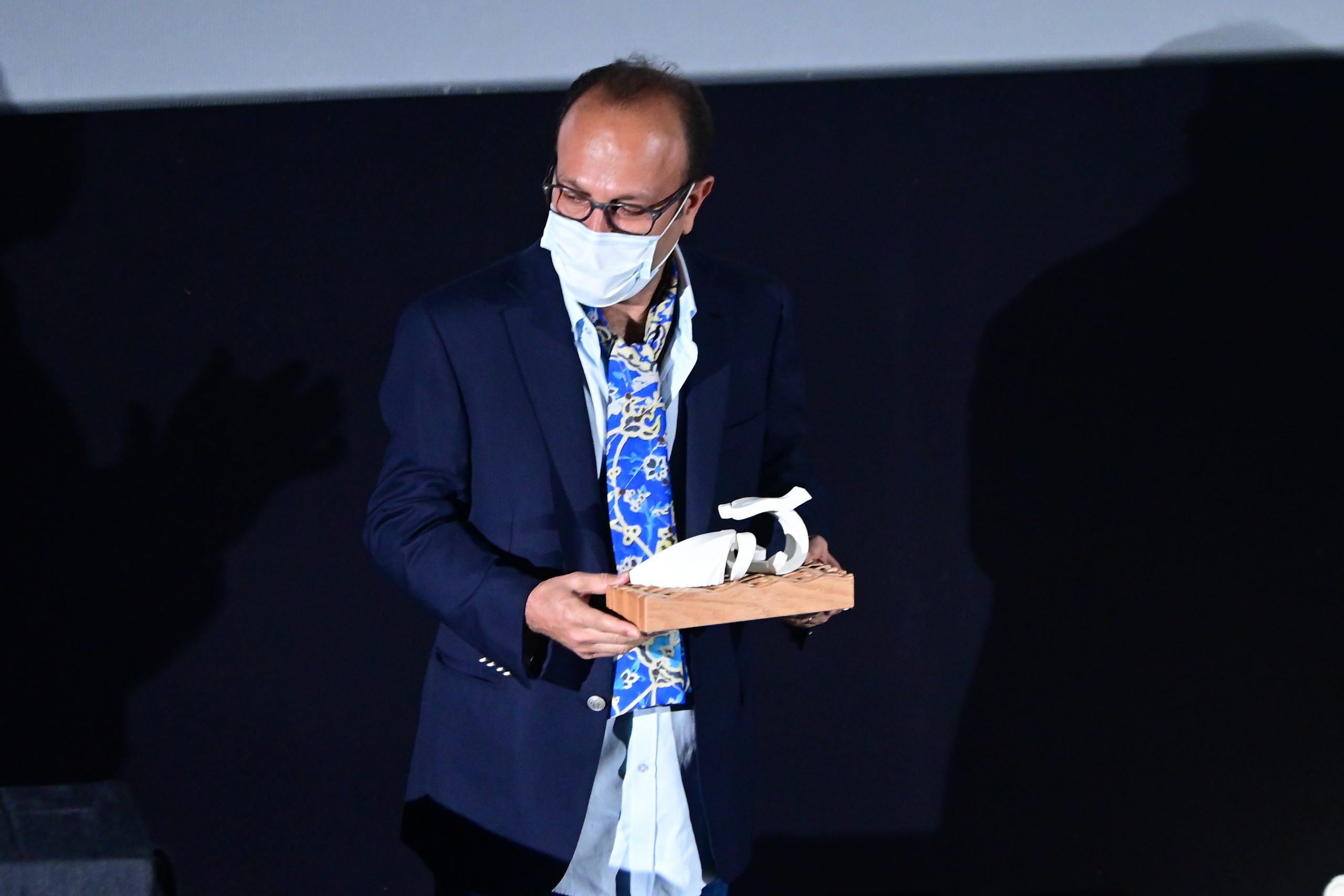 Las Palmas de Gran Canaria, Friday 9 April, 2021.– Asghar Farhadi, Honor Award at our International Film Festival, comes back to Las Palmas de Gran Canaria, a city "where everything began". A terrific director and storyteller with unusual tact, the Iranian filmmaker expressed his gratitude for the opportunity of returning to the Festival.
Already established as one of the most renowned filmmakers in the world, having earned over 80 awards of great international significance, including two Oscars, a Golden Globe, a couple of awards at Cannes, Golden and Silver Bears at Berlin, a Cesar or a David di Donatello, Asghar Farhadi showed, in an edition as significant as this, his happiness for being able to walk again Las Palmas de Gran Canaria's streets and "refreshing the memory of that time". "I was curious to come back and just a few months later I got my invitation", claimed the filmmaker, who has refused all invitations during the pandemic. That's why he took a moment to highlight that the Festival "may be celebrated and under a safe environment".
Farhadi is a graduate of Theater, with a BA in Dramatic Arts and MA in Stage Direction, who first got into the world of short-films, then wrote screenplays and later directed some television series. He claimed during a press meeting on Friday morning conducted by Luis Miranda, the director of the Festival, that his theatrical training has been clear when capturing his films. Theater, he said, "has had a lot of influence on me".
The audience's relationship with theater, he claimed, is "quite democratic and far freer because in films the audience has no choice but to look at the work just as the director sees it, whereas in theater they can see it as they like and draw their own conclusions". In theater, he continues, "one can see the work through a sociological, political, economic or psychological look, but in cinema it's the director who shows what we have to see".
As for directing again in Spanish, he pointed out that he does think about it since his memories of the time he lived in Spain are very good and Spanish culture is very rich. After shooting Everybody Knows he has received several screenplays by Spanish production companies, but he hasn't decided yet. In that sense, considering the option of the Canary Islands as a film set, he doesn't have anything solid, but after being again in the Gran-Canarian capital, "some idea might take shape".
In addition to the "importance of writing cinema", for the director working and being with the actors "is like making sculptures, it's an art". Farhadi, who makes clearly realist films but strongly based on mise-èn-scene and characters' development, explained that "the key I work the actors with is life itself".
Asghar Farhadi will receive this evening, at 6:15 pm at Cinesa El Muelle's Screen 2, his Honor Lady Harimaguada and, after that, at 7:15 pm at Screen 3, his film Fireworks Wednesday, which earned him the 2007 Golden Lady Harimaguada, will be shown once again on the big screen. The award ceremony will be broadcasted live through Lpafilmfestival'a Facebook page and through Promoción de la Ciudad: Las Palmas de Gran Canaria's Youtube Channel.
The acclaimed filmmaker returns to the program of the Festival with a small retrospective made up of four of his films and two others included at his suggestion. Thus, the Festival retrieves both works that earned him his two Oscars, The Salesman / Forushande (Iran, France, 2016, 123 min.) and Nader and Simin, a Separation / Jodaeiye Nader az Simin (Iran, 2011, 123 min.); his critically acclaimed About Elly / Darbareye Elly (Iran, 2009, 114 min.) (Silver Bear at Berlin, Best Cinematography at Tribeca); as well as two masterpieces selected for this cycle by the Iranian director himself following the "Carte Blanche" procedure by which the Festival asks certain filmmakers to choose some of the most decisive films in their formation. Farhadi's choices were: La Strada / The Road (Federico Fellini, Italy, 1954, 108 min.) and Umberto D. (Vittorio de Sica, Italy, 1962, 88 min.).
The Film Festival's full program is available at lpafilmfestival.com, and tickets are on sale through their seats' traditional portals: entrees.es for Miller's programming (Camera Obscura, The Freakiest Afternoon and certain special sessions related to French filmmaker Chris Marker's centenary anniversary); and at cinesa.es (Cinesa's website), which offers the rest of the program, except for Déjà Vu, which will be screened at the Elder Museum of Science and Technology (where MECAS will be held, too).