In total the Festival will screen twelve short films, one out of competition, distributed in three different sessions at Cinesa El Muelle
The catalogue and full schedule of this 21st Film Festival are available at the official website lpafilmfestival.com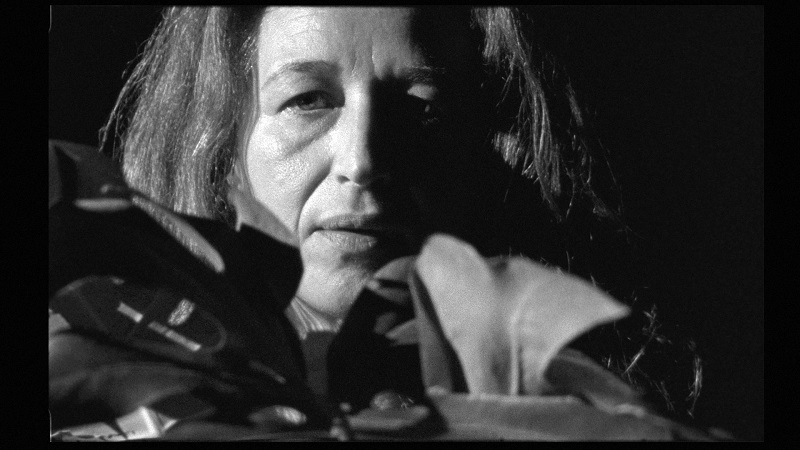 Las Palmas de Gran Canaria, Tuesday 26 April 2022.- The time has come for the Las Palmas de Gran Canaria International Film Festival's Official Short Film Section. Starting tomorrow, April 27, a total of twelve short films (one out of competition) will compete for the awards of this 21st edition. 
All twelve short films will premiere in Spain as part of the Las Palmas de Gran Canaria Festival's contents. Eleven of them will be judged by producer Carla Sospedra, founder of Edna Cinema; by John Canciani, programmer of events such as the Swiss Youth Film Festival in Zúrich and the Internationale Kurzfilmtage Winterthur, as well as expert, film collector and creator of a film club in Winerthur; and by Sarah Schlüssel, cultural worker, film programmer, manager of Berlinale Talents' Short Form Station and member of the Berlin Film Festival's Berlinale Shorts Selection Committee.
The works taking part in this section are:
Session 1. First screening on Wednesday 27, at 8 p.m. (81 min.)
Dawn by Leonor Noivo (Portugal, 2021, 28 min.). Maria's daughter looks for an explanation of her mother's disappearance into their conversations and memories. She didn't feel like herself for a while, morphing into a fish, with scales growing on her body. Dawn is a film about the metamorphosis of someone whose life doesn't belong to her.
Biting the Dust by NEOZOON (Germany, 2021, 13 min.). Depending on the religion, humans have many theories regarding life after death; but what happens to animals once they die? NEOZOON recycles YouTube videos to investigate our relationship with animals from a creationist perspective.
I Remember It Rained by Connor Simpson (USA, 2021, 12 min.). A teenager tries to blend in and connect with others at a wild rural house party in Alabama. He struggles with a compromising secret and doesn't know how to express his feelings, so the experience doesn't go as planned.
Mater Inerta by Adrià E. Goy (Spain, 2022, 28 min.). Teresa works on a farm in a remote region in the Catalan mountains. Machines intervene in the tending of animals, reducing their interaction with humans to a minimum. Trees are felled, and, along with the lessening of the forest, Teresa's dog goes missing as well. Mater Inerta captures the dissolution of a lifestyle in harmony with nature
Session 2. First screening on Thursday 28, at 6 p.m. (80 min.)
Somleng Reatrey / Sound of the Night by Chanrado Sok, Kongkea Vann (Cambodia, 2021, 20 min.). The modernisation of Phnom Penh brings little benefit to people like Vibol and his brother, Kea, who sell noodles on a motorised cart on the streets. They are often menaced by all sorts of petty criminals, who are their only customers. While everybody tries to better their livelihood, the speedy development of the city fails to include people like them.
A Guitar in the Bucket by Boyoung Kim (South Korea, 2021, 15 min.). In a dystopic world where everything has a price and can be rented from enormous vending machines, a girl dreams about becoming a guitarist. Isolated from other people and preoccupied with the daily struggle to live, she has to postpone her objective.
Curupira e a máquina do destino by Janaina Wagner (Brazil, France, 2021, 25 min.). An incarnation of the Iracema ghost awaits for Curupira, the tutelary deity of the forest, at the crossroads of Amazonian highways. The exploitation of the Brazilian landscape in the name of progress calls for the intervention of mythical creatures.
A Human Certainty by Morgan Quaintance (United Kingdom, 2021, 20 min.). A Human Certainty follows several narratives of suffering, from romantic heartache to medieval saints. With a reflective approach to loss, pink titles narrate the first-person monologue of a former lover against a split sound and image backdrop.
Session 3. First screening on Friday 29, at 6 p.m. (87 min.)
Soum by Alice Brygo (France, 2021, 31 min.). Soum is the term used to refer to the necessary period of three days occupying a place before asserting rights for domiciliation. Inti, Jai, and Pauline build their own memories in a former bank in an attempt to reconcile their non-Western heritage with a present of assimilation.
When Night Meets Dawn by Andreea Cristina Borțun (Romania, 2021, 20 min.). It's a hot summer day, and a teenage boy is looking for his friend. As the night approaches, the lush vegetation overwhelms him in an unsettling call. In this suffocating scenery, the familiar becomes exotic, and he is lured by the unknown. By the crack of dawn, his confusion gets cleared.
Saei Mikonam Faramoush Nakonam / I'm Trying to Remember by Pegah Ahangarani (Iran, Czech Republic, 2021, 16 min.). Pegah recalls her family gatherings through the footage of Gholam, a mysterious friend from her childhood. His disappearance after the Iranian Revolution matches his mysterious erasure from family pictures and memories as if he never existed. The innocent questions about the past reveal a dark side of history perforating the present.
Ashkhar, out of competition by Christine Haroutounian (USA, Armenia, 2020, 22 min.). Claudette is the caretaker of her dying mother living in the Armenian countryside. Her manner of coping with the upcoming event pushes her limits and challenges this mother-daughter relationship. World explores the contrasting feelings of its protagonist in the face of duty.