A reminiscence of Bruno Ganz with the screening of Wings of Desire, Déjà vu section's feminine angle, Godard's Le mépris in the cycle Film and Philias and CIMA's closing ceremony with the signing of the Parity Charter, keys to Sunday's sessions
Wings of Desire to remember Bruno Ganz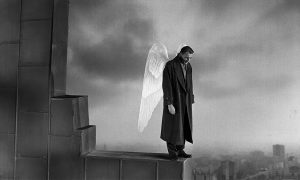 The Las Palmas de Gran Canaria International Film Festival pays tribute to actor Bruno Ganz –who passed away last February 16– with one of his most remembered performances. To do so, it recovers for the cinephile audience an essential title, Wings of Desire (Germany, France, 1987, 128 min.) set to be shown in the Pérez Galdós Theater's big screen on Sunday 24th at 9 pm.
During the Festival's opening ceremony, actress Cayetana Guillén Cuervo recalled the actor, who received in 2019 an Honorary Golden Lady Harimaguada from this festival: "Bruno Ganz got to be unique by being many. He played almost fifty different roles throughout his life and carried every one of them with dignity, respect and an immense humanity".
Wenders' work, based on Peter Handke's novel, will bring us once again closer to this wonderful actor's work. And since we are aware of our audience's good taste: new spectators, watch Nick Cave and The Bad Seeds' appearance in the scene in which Damiel —Ganz himself— and Marion meet.
The path of female pioneers in Déjà vu: L'une chante, l'autre pas, by Agnès Varda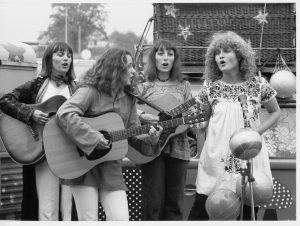 The Festival's Déjà vu section is centered in this edition around the work of seven female authors who broke with the established norm. The section that rescues essential titles will screen in 2019 at the Monopol Multiplex recently restored copies of some films by filmmakers such Barbara Loden, Nietzchka Keene, Chantal Akerman, Larisa Sheptiko, Nina Menkes and Agnès Varda. L'une chante, l'autre pas, by the latter one, will be screened on Sunday 24th at 6:30 pm at the Monopol Screen 2. It is a work that presents the feminist movement in France during the 60's and 70's as background for a friendship story between two women. It is essential for anyone who wishes to know the pioneers of a movement that has taken new intensity on recent years.
CIMA Canarias closes its 1st #MOREWOMEN Sessions within the Festival's framework

What is left of (independent) cinema is the appealing title of the master class that Nieves Maroto, Super 8's Head of Distribution and Production, will give on Sunday 24th at 11 am at the Gabinete Literario. Her company has distributed, among others, Carmen y Lola. Maroto will offer her view on the current moment of Spanish distribution. This will be the starting point of #MOREWOMEN's second day, organized for the first time in the festival by the Canarian delegation of CIMA (Association of Women Filmmakers and Audiovisual Media).
The 1st #MoreWoman Sessions will come to an end with a panel discussion on The challenges of television and new ways of consumption. At noon, the Gabinete Literario will welcome the contributions of four tv female professionals in the Canary Islands: Cristina Alcaine, head of News and Content of RTVE in the Canary Islands and member of CIMA; Candelaria Delgado, Director of Product, Communication and Marketing of Radiotelevisión Canaria; Lydia Palencia, production manager of Videoreport Canarias and a member of CIMA; and Laura Cambil, anchor and editor for Antena 3 Canaria TV News.
At 6 pm, at the Pérez Galdós Theater, the Festival and CIMA will sign a Parity Charter for the inclussion of women in cinema.
Always Godard. The cycle Film and Philias, Carte Blanche to Días de cine presents Le mépris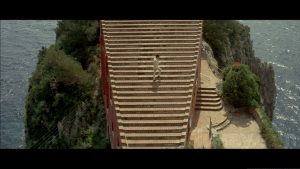 Jean-Luc Godard's work is always a pretext to come back to cinemas and there is no better occasion for it than the Pérez Galdós Theater's great screen. The cycle Film and Philias, Carte Blanche to Días de Cine has programmed within its section Shot / Reverse Shot Le mépris, based on Alberto Moravia's novel of the same name and starring Brigitte Bardot and Michel Piccoli. Filmmaker Fritz Lang (played by himself) is requested by American producer Jeremy Prokosh to shoot the film adaptation of Homer's Oddysey. Feeling discontent with the result, he asks Paul Javal for a script modification. Soon thereafter, the lives of these two men, as well as those of Paul's wife, Camille, and the producer's secretary, Francesca, will be irretrievably linked. The film will be screened on Sunday 24th at 7 pm.
La obra de Jean-Luc Godard siempre es pretexto para volver al cine y la ocasión es inmejorable si es en la magnífica pantalla del Teatro Pérez Galdós. El ciclo «Cine y filias. Carta blanca a Días de cine» ha programado dentro de su apartado Campo / contracampo «El desprecio», basada en la novela homónima del italiano Alberto Moravia e interpretada por Brigitte Bardot y Michel Piccoli. El cineasta Fritz Lang (interpretado por sí mismo) recibe del productor americano Jeremy Prokosch el encargo de dirigir la adaptación al cine de «La Odisea» de Homero. Al no gustarle el resultado, encarga su modificación al autor teatral Paul Javal. Pronto, los caminos entre estos dos hombres, la esposa de Paul, Camille, y la secretaria del productor, Francesca, se entrelazarán irremediablemente. La película se proyectará el domingo 24, a las 19:00 horas.