The screening of the Official Section Short Films begins, Buster Keaton's The Cameraman in the cycle Film and Philias, Be Kind Rewind, by Michel Gondry, in the Elder Museum's morning sessions, the 2019 MECAS and Isla MECAS Awards, El zoo by Barcelona-based director Gemma Blasco and the Monkey Faces concert, keys to Tuesday 26th
The screenings of the short films competing in the Official Section begin
Attention to all short film lovers. The Official Section begins the screening of the competing short films on Tuesday, March 26th, at 7:30 pm at the Monopol Screen 2. The first session, Community Movements, includes four of the dozen pieces selected by programmer José Cabrera for the 19th edition of the festival: Brotherhood (Meryam Joobeur, Canada, Tunisia, Qatar, Sweden, 2018, 25 min.), Swatted (Ismaël Joffroy Chandoutis, France, 2018, 21 min.), Manila Is Full of Men Named Boy (Andrew Stephen Lee, the Philippines, 2018, 20 min.) and Practice (Iyabo Kwayana, China, 2018, 10 min.).
They are "self-explanatory films that do not need mediators", writes Cabrera, "films whose strength lies in their uniqueness, in visually coherent proposals and, particularly, in brilliant ideas". A selection that looks for a consistency screened from style and genre diversity.
In the coming days the rest of the selection will be screened. Thus, on Wednesday 27th, always at the same time and screen room, the Rules and Borders session will be screened: D'un Château l'Autre (Emmanuel Marre, France, 2018, 40 min.), Freedom of Movement (Nina Fischer, Maroan el Sani, Germany, Italy, 2018, 30 min.), Mais Triste que Chuva Num Recreio de Colégio (Lobo Mauro, Brazil 2018, 14 min.) and On the Border (Wei Shujun, China, 2018, 15 min.). Lastly, gathered under the title Art Devices, the final four short films will be screened on Thursday 28th: Blessed Land (Pham Ngoc Lan, Vietnam, 2019, 19 min.), Flame (Sami van Ingen, Finland, 2018, 15 min.), The Flood Is Coming (Gabriel Böhmer, United Kingdom, 2018, 9 min.) and Héctor (Victoria Giesen Carvajal, Chile, 2019, 19 min.).
As usual, on Saturday, March 30th, at 10 am, a single session including all the competing short films will be screened at the Monopol Screen 1. Just in case you missed any of the previous sessions.
Magic Lantern begins with Michel Gondry's Be Kind Rewind its screening at the Elder Museum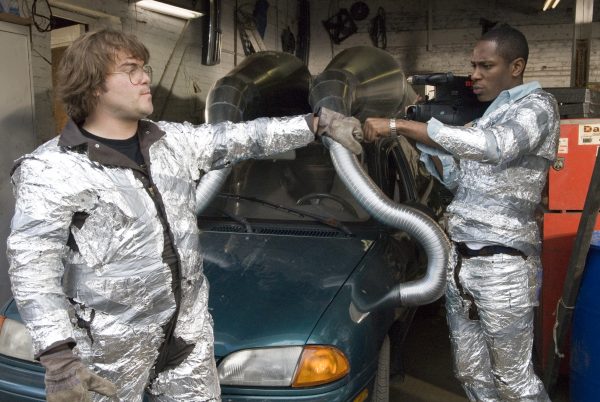 Novelty in Magic Lantern: the Elder Museum will hold Magic Lantern's evening screenings starting today, at 6 pm, with the film Be Kind Rewind (USA, 2008, 102 min.) by Michel Gondry. With it, the Festival has included in this section, too, the love for cinema. The film, starring Jack Black, Mos Def and Sigourney Weaver, among others, tells the story of Jerry, who will do everything he can to save the local video store where his best friend Mike works. Together, they will get into the world of filming, inspiring next generations to shoot, like them, movie sequences due to the lack of means.
The cycle Film and Philias rescues Buster Keaton in The Cameraman in a free one-time showing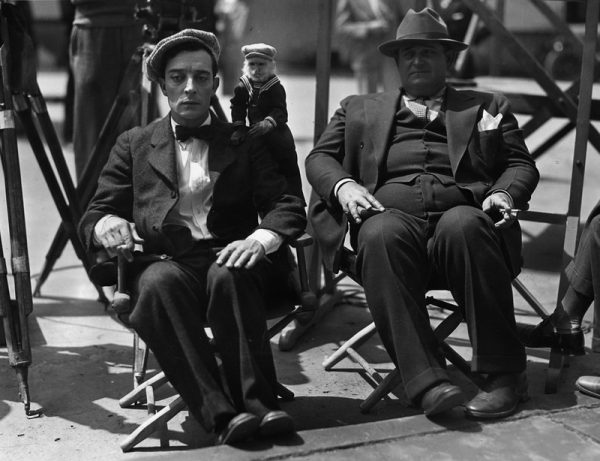 The Cameraman, Edward Sedgwick's film, starring and co-produced by great comedian Buster Keaton, will be screened in a free one-time showing on Tuesday, March 26th, at 7 pm at the Monopol Screen 1. The film, which has been programmed at the London, Lyon, Chicago and San Sebastián festivals, is included in the cycle Film and Philias designed by TVE's show Días de Cine. Released in 1928, "on the verge of the birth of sound", the film is, nonetheless, silent. "For a show like Días de Cine, which is born from cinephilia, it is almost imperative to compile some of the love letters that cinema has written for itself", writes Javier Sales, deputy director of the TVE show.
Buster, a clumsy young man from New York, where he works as a photographer, is madly in love with Sally, a secretary in Metro-Goldwyn-Mayer. Trying to reach her, Buster gets hold of a film camera, with the idea of starting a new career at the cinematographic company.
MECAS finishes the projects' presentations and announces 2019's awards

On Tuesday, March 26th, the Las Palmas de Gran Canaria International Film Festival's Market of Almost-Finished Films (MECAS) will finish at the Guiniguada Theater three intense days of project expositions, counseling, meetings and exchanges between filmmakers, producers and twenty film-industry experts. The exposition of the second group of the nine international projects selected this year will begin at 9:15 am, and later, at noon, it will be the turn for the inividual meetings between the projects' representatives and the guest experts.
At 4:30 pm, Natacha Mora, coordinator of Canary Islands Films, will give the presentation "Canary Islands Films, aids to promotion in markets and festivals". And at 4:45 pm, ISLA MECAS' pitch will start with the following projects: Matar cangrejos by Omar A. Razzak; Voy a desaparecer by Coré Ruiz; El mapa para tocarte by Mercedes Afonso; Toledo y los objetos del deseo by Lila Organa; Gliese by Jorge Guiméra; 20 años sí es mucho by Daniel Mendoza and Desapareció la lluvia by Alba González de Molina.
The third edition of MECAS will finish at 7:30 pm with the reading of both the MECAS and the ISLA MECAS awards (Canary Islands Film, OpenCAM, Formación IFIC).
El zoo, by Barcelona-based Gemma Blasco, in Panorama Spain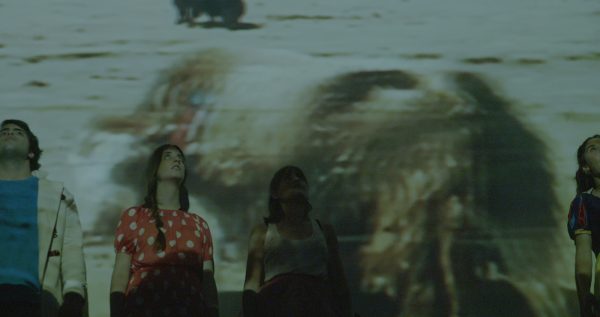 Fiction with documentary tools, shot in six days in a theater, with a limited budget and a ninety percent of improvisation. That's how Barcelona-based director Gemma Blasco defines, quickly, her first feature film, El zoo, which will be screened, within the Panorama Spain section, on Tuesday, March 26th, at 7 pm at the Monopol Screen 4.
While preparing a play about a reality show, a group of actors settles on the border between what is real and what is fiction. Working on that thin line, their fears and shadows will reveal, to the point of blurring completely the barrier between actors and characters. The film, starring Júlia Maymo, Judit Cortina, Núria Frías and Mar Pawlowsky, among others, and written by Blasco herself, has been programmed at the Gijón Film Festival.

MECAS goes to a concert at The Paper Club
The MECAS Party, on Tuesday 26th, will start at 10 pm with Monkey Faces, the reunion of Carlos Ramos (guitar and programming) and Carlos Ortega (voice) and their old intention of bringing a shared musical proposal. The next step was to complete the band with the incorporation of two major musicians in the Canary Islands: Manolin Lorente (bass) and Fede Beuster (drums and percussions). The career of the musicians is wide and diverse, passing through groups as relevant to the Canarian scene as Hermanitas, Palmera, Cebolla Jazz Band or Zurych.
The night devoted to the Market of Almost-Finished Films (MECAS) will end with Dj El Especialista Manel Ruiz's session.