 Two more features and the first short film session of the Official Section, Band à Part's second feature, three Canarias Cinema features, The Freakiest Afternoon, two works by Asghar Farhadi and one by Julie Delpy, Déjà Vu, Anthology 20th Anniversary and the presentation of the book celebrating the Festival's 20 years highlight the sixth day of the Festival
 The Cinesa El Muelle Multiplex, the Edificio Miller and the Elder Museum of Science and Technology will host screenings, conferences and events related to the Film Festival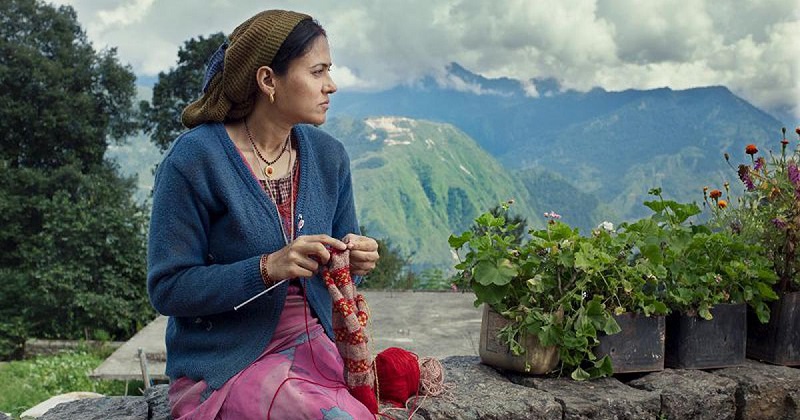 Las Palmas de Gran Canaria, Tuesday April 13, 2021. The 20th Las Palmas de Gran Canaria International Film Festival has scheduled for its fifth day the screenings of the Official Section feature films The Real Thing and Fire in the Mountains and the first short film session that includes The Letter Room, Bella, My Own Landscapes and Between You and Milagros. It has also programmed a Band à Part feature, Terranova, three Canarias Cinema features, This Film is About Me, Sometimes Love and Echoes, The Freakiest Afternoon's first session, a screening by French filmmaker Julie Delpy, The Salesman and La Strada, from Asghar Farhadi's cycle, Anthology 20th Anniversary's Lu Bian Ye Can and Nana, Déjà Vu 3D's Cave of Forgotten Dreams and the presentation of the book celebrating the 20th anniversary of the Festival, Un destello que flota 20 años de Festival de Cine de Las Palmas de Gran Canaria.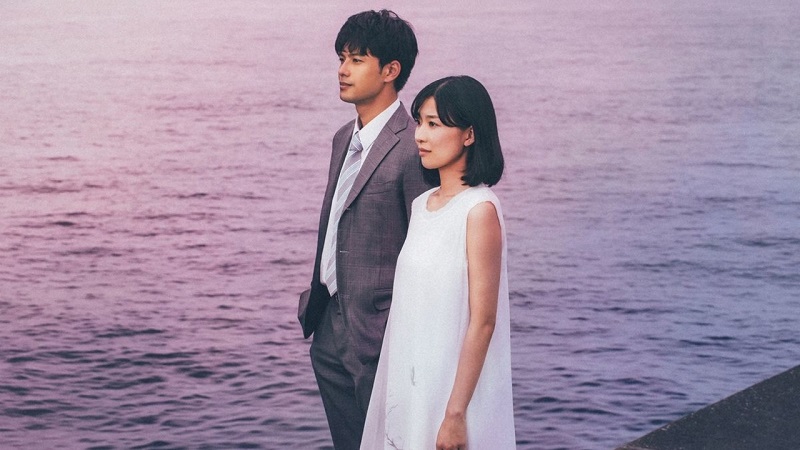 Official Section Feature Films. It will be screened at 9 am at Cinesa El Muelle's Screen 3 The Real Thing (Japan, 2020, 228 min.), a film by Koji Fukada which was also at the Tokyo Film Festival as part of the tribute paid to the director of Hospitalité (2010) or Harmonium (2016), this last one having won the Audience Award at the Gran-Canarian Festival and the Un Certain Regard Prize at Cannes. The Real Thing will again bring the Gran-Canarian audience to Fukada's implicit irony.
At 5:15 pm at Cinesa El Muelle's Screen 3 it will the turn of Fire in the Mountains, by Ajitpal Singh (India, 2021, 83 min.), "a powerful feminist message", according to what Variety said after its screening at Sundance. Singh's debut film puts at the forefront a mother's effort to protect her son's health in a surprising setting, at the foot of the Himalayas, thus simultaneously proposing a reflection on the differences between tourist activity and local life.
At 5:30 at Screen 4, second screening of A Balance (2020, 153 min.). Coming from Japan after appearing at Berlin, Busan or Singapore, this feature is a disturbing title in which balance can be both "unexpected and effective", according to specialist press Le Polyester.
At 7:15 pm at Cinesa El Muelle's Screen 3, second screening of No Kings (Brazil, USA, Italy, 2020, 88 min.), a tender work based on Emilia Mello's observation.
Official Section Short Films: Session 1. Cinesa El Muelle's Screen 8 will bring to the big screen the first short film selection competing in the Festival. The Letter Room (Elvira Lind, USA, 2020, 30 min.), Bella (Thelyia Petraki, Greece, 2020, 24 min.), My Own Landscapes (Antoine Chapon, France, 2020, 18 min.) and Between You and Milagros (Mariana Saffon, Colombia, 2020, 20 min.)
Canarias Cinema Feature Films. At 10 am at Screen 9 the first of the day's three Canarian features will be screened. This Film is About Me (2019), by Alexis Delgado. The filmmaker presents a singular portrait of Renata Felicitas-Soskey, in prison due to the brutal murder of her neighbor: a surprisingly ludic exercise between the director and an inmate with old-star-like manners and a dark background. It is a feature film about her. Or, rather, about the character its director, Alexis Delgado Búrdalo, creates around her in a captivating, tragicomic and disturbing documentary.
At noon, also at Screen 9, Sometimes Love (2020), by José Víctor Fuentes, will be screened. This film work is a perfect demonstration of self-criticism. Of how a lot of times there's no need of taking oneself too serious in order to be truly important. José Víctor Fuentes does in this film what he refers to as "autofiction". Something he has managed to bring to life thanks to lots of real material, false-documentary-like shooting, an always ironic but nonetheless tender look at his own privacy and a desire to mislead his close friends and relatives.
At 5 pm at Cinesa El Muelle's Screen 9, second screening of Echoes (2020), by Tommy Llorens. The feature arrives to Canarias Cinema as a coral film loaded with little mysteries. The filmmaker shot his debut film in a week in La Palma: a feature in which six converging love stories set after the end of the world are told. Llorens directs a cast made up of Jordi Vilches, Andrea Martos, Nieves Bravo, Lorenza Machín, Ken Appledorn, Javier Peña Pinto, Ruth Armas, Lamberto Guerra, Pilar Acosta, Cristina Gallego, Emilio Linder and Chico de Tomás.
Band à Part. This new competitive section of the Festival, devoted to films that resist the established, screens this Wednesday at 7:30 pm at Cinesa's Screen 6 the second title in competition Terranova (Cuba, 2021, 50 min.), by Alejandro Pérez Serrano and Alejandro Alonso Estrella. In Terranova, The city of Havana is portrayed as a ghostly, magical and sensory space. An urban landscape created through reflections, flashes of other cities and visions of the future.
The Freakiest Afternoon. At 7 pm Edificio Miller holds The Freakiest Afternoon's first session. With introduction by this section's programmer Jesús Palacios, Miller's screen will be for the short film Dar-Dar (Spain, 2020, 10 min.) by Paul Urkijo Alijo, and the feature film The Old Man Movie (Estonia, 2019, 88 min.), by Mikk Mägi and Oskar Lehemaa. It's summer, and the Old Man receives a visit from his grandchildren on his farm. Determined for them to appreciate country life, he makes the experience a living hell for them and they end up letting his cow get out. They only have twenty-four hours to find the animal before her unmilked udder explodes and leads to the lacto-apocalypse.
Julie Delpy. A 5:15 pm at Screen 5, Julie Delpy, who received an Honor Award at this 20th Las Palmas de Gran Canaria International Film Festival, will introduce virtually the screening of Before Midnight (Richard Linklater, USA, 2013, 104 min.), led and cowritten by her.
Presentation of the Festival's 20th anniversary book. Cinesa El Muelle's Screen 2 will host at 6:45 pm the presentation of the book Un destello que flota 20 años del Festival Internacional de Cine de Las Palmas de Gran Canaria. The coordinator of the book, Jesús García, and the director of the Festival, Luis Miranda, will be present. Free entry until seating capacity is reached.
Asghar Farhadi 4+2. At 5 pm at Screen 6, screening of Forushande / The Salesman (Iran, France, 2016, 123 min.), a film that earned the Iranian filmmaker an Oscar. At 7:15 pm at Screen 5, it will be screened La Strada / The Road (Federico Fellini, Italy, 1954, 108 min.) a film selected for the Festival by the Farhadi himself due to its significance in his film training.
Anthology 20th Anniversary. This section of the Festival has scheduled for this Wednesday at 5 pm at Screen 7 the screening of Kaili Blues / Lu Bian Ye Can (Bi Gan, China, 2015, 113 min.). Country doctor Chen Sheng sets out on a train journey to search for his brother's abandoned child, only to find himself in a dreamlike world where the boundaries between past, present, and future and between fantasy and reality are porous.
At 7 pm at Cinesa El Muelle's Screen 3 it will be the turn of Nana (France, 2011, 68 min.), by Valérie Massadia. Nana is four years old and lives in a stone house beyond the forest. Returning home from school one afternoon, all she finds in the house is silence. NANA is a journey into the darkness of her childhood. The world as she sees it.
Déjà Vu 3D. At 6 pm the Elder Museum of Science and Technology's screening room will be taken by Cave of Forgotten Dreams (USA 2010, 90 min.), by Werner Herzog. In the winter of 1994, the oldest cave paintings in the world were discovered in the Chauvet Cave in southern France. More than a decade later, Werner Herzog was allowed to enter this unique space to capture it, using the latest 3D technology to transport us 32,000 years back in time.
The Film Festival's full program is available at lpafilmfestival.com, and tickets are on sale through their seats' traditional portals: entrees.es for Miller's programming (Camera Obscura, The Freakiest Afternoon and certain special sessions related to French filmmaker Chris Marker's centenary anniversary); and at cinesa.es (Cinesa's website), which offers the rest of the program, except for Déjà Vu, which will be screened at the Elder Museum of Science and Technology (where MECAS will be held, too).