 Two more features and the second short film session of the Official Section, two more feature films of Band à Part, Víctor Moreno's tribute, a Canarias Cinema feature, The Freakiest Afternoon, a title by Asghar Farhadi, Déjà Vu and Anthology 20th Anniversary highlight the seventh day of the Festival
 The Cinesa El Muelle Multiplex, the Edificio Miller and the Elder Museum of Science and Technology will host screenings, conferences and events related to the Film Festival
Las Palmas de Gran Canaria, Wednesday April 14, 2021. The 20th Las Palmas de Gran Canaria International Film Festival has scheduled for its seventh day the screenings of the Official Section feature films Exemplary Behaviour and The Dog Who Wouldn't Be Quiet and the second short film session that includes Grigio. Terra bruciata, Lemongrass Girl, Hide and Catavento. It has also programmed two Band à Part features, The Metamorphosis of Birds and Come Here, a Canarias Cinema feature, On the Names of the Goats, the tribute to Víctor Moreno, The Freakiest Afternoon's second session, the screening of Asghar Farhadi's Nadar and Simin, a Separation, Anthology 20th Anniversary's Nana and Déjà Vu 3D's Long Day's Journey into the Night.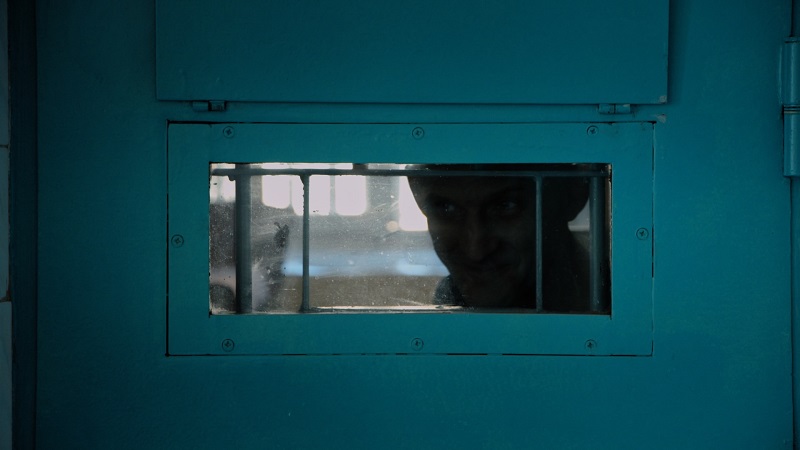 Official Section Feature Films. At 10 am at Cinesa El Muelle's Screen 3 and at 7 pm at Screen 9, it will be screened Exemplary Behaviour (Lithuania, Bulgaria, Slovenia and Italy, 2019, 85 min.), by Audrius Mickevicius and Nerijus Milerius. Exemplary Behaviour's poetry and esthetic beauty drove Las Palmas de Gran Canaria Film Festival to maintain its intention of showing it within the Festival. It's the only survivor coming out of 2020's official selection. Having experienced the loss of her murdered brother, director Audrius Mickevičius goes to Lukiškės prison to examine the paradox of "exemplary behaviour". The director himself experienced the journey from anger to forgiveness, which was interrupted by his terminal illness.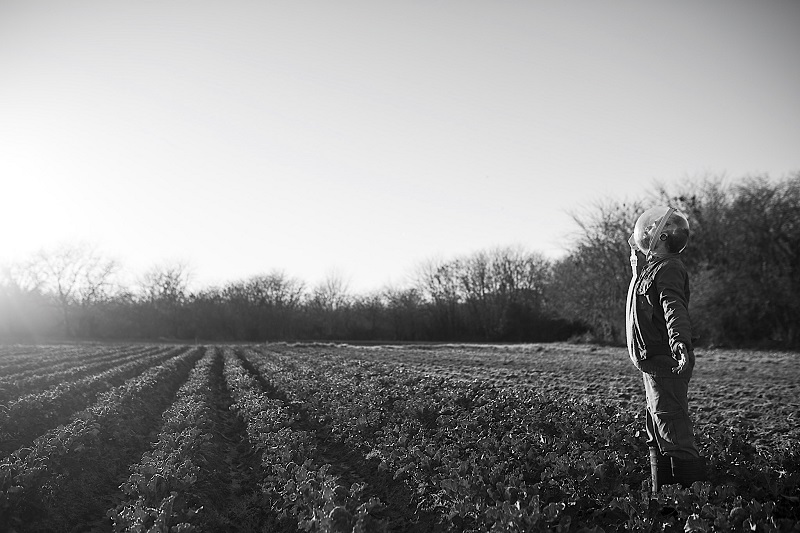 At noon and at 5 pm at Cinesa El Muelle's Screen 3 it will be the turn of The Dog Who Wouldn't Be Quiet (Argentina, 2020, 73 min.) by Ana Katz. Sebastian is an ordinary man in his thirties, who is dedicated to his dog and who lives off a succession of temporary jobs. As he stumbles through adulthood and latches onto love whenever he can, the world is rocked by a sudden catastrophe that shakes his already precarious balance.
At 5:15 pm at Cinesa El Muelle's Screen 4, second screening of No Kings (Brazil, USA, Italy, 2020, 88 min.), a tender work based on Emilia Mello's observation. In a small community between the sea and the rainforest, not too far from the noise of Rio de Janeiro, a group of people develop a peaceful lifestyle, with nature as their guide. However, their living space is threatened by the plans of the real Brazilian authorities.
At 7 pm at Cinesa El Muelle's Screen 8, second screening of Fire in the Mountains, by Ajitpal Singh (India, 2021, 83 min.), "a powerful feminist message", according to what Variety said after its screening at Sundance. Singh's debut film puts at the forefront a mother's effort to protect her son's health in a surprising setting, at the foot of the Himalayas, thus simultaneously proposing a reflection on the differences between tourist activity and local life.
Official Section Short Films: Session 2. Cinesa El Muelle's Screen 4 will bring to the big screen the second short film selection competing in the Festival. Grigio. Terra bruciata (Burnt. Land of Fire) (Ben Donateo, Italy, 2020, 14 min.), Lemongrass Girl (Pom Bunsermvicha, Thailand, 2021, 17 min.), Hide (Daniel Gray, Canada, Hungary, France, 2020, 11 min.) and Catavento (Joao Rosas, Portugal, 2020, 40 min.)
Band à Part. This new competitive section of the Festival screens this Thursday at 5 pm at Cinesa's Screen 6 The Metamorphosis of Birds (Portugal, 2020, 101 min.), by Catarina Vasconcelos. In the film, Beatriz and Henrique fall in love and get married. He is a naval officer and goes to sea for a time, while she is at home looking after their six children. One day, Beatriz dies unexpectedly. Their eldest son is Jacinto, who has always dreamed of turning into a bird. And Jacinto is the father of filmmaker Catarina Vasconcelos, whose mother also passed away when Catarina was 17 years old.
At 7:30 at Screen 7 it will be the turn of Come Here (Thailand, 2021, 69 min.), by Anocha Suwichakornpong. Four young travellers set out for Kanchanaburi to see the local museum, but are forced to pass the time in other ways when they discover that it is closed for refurbishment.
Tribute to Víctor Moreno. At 6:45 pm at Cinesa El Muelle's Screen 2 will hold Canarian filmmaker Víctor Moreno's Honor Award ceremony. Then, at 7:30 pm at Screen 3, Holidays will be screened within the Anthology 20th Anniversary section after a previous introductino by its author. Víctor Moreno and Las Palmas de Gran Canaria Film Festival's relationship began a little over a decade ago: in 2010 the Festival included in its Official Section Holidays, the debut film of a Canarian author which would compete on the same level than so many other international filmmakers.
Canarias Cinema Feature Films. At 10 am and at 5:15 pm at Screen 9 it will be screened On the Names of the Goats, by Silvia Navarro Martín and Miguel G. Morales. Rather than a historical revision, On the Names of the Goats (2019) constitutes a wise redefining of a historical discourse's elaboration process. The filmmakers go in this film beyond pure documentary boundaries to settle very close to experimental fiction. And, nevertheless, they do manage to reposition spectators in regards to the concept of history in the Canary Islands constructed since their conquest. The directors start from a large amount of sound material the researcher Luis Diego Cuscoy was compiling around archaeological myths constructed in regard to the Islands, and then add numerous pieces from over thirty different document archives, dated from 1920 to 1970. The resulting editing, by Ivó Vinuesa, sheds a new light on the Archipelago' process of development in Spanish history.
The Freakiest Afternoon. At 7 pm Edificio Miller holds The Freakiest Afternoon's second session. With introduction by this section's programmer Jesús Palacios. Feathers (Spain, 2013, 7 min.), by Quike Francés and the feature film Ratu ilmu Hitan / The Queen of Black Magic (Indonesia, 2020, 99 min.), by Kimo Stamboel. Hanif takes his wife and their three children to the orphanage where he grew up. His carer has grown old and is sick, so he wants to see him again. But what he expected to be a fright-free experience goes awry when supernatural events begin to happen.
Asghar Farhadi 4+2. At 5 pm at Screen 7, screening of Nader and Simin, a Separation / Jodaeiye Nader az Simin (Iran, 2011, 123 min.) a film that earned the Iranian filmmaker an Oscar.
Anthology 20th Anniversary. This section of the Festival has scheduled for this Thursday at 5:15 pm at Screen 8 the screening of Nana (France, 2011, 68 min.), by Valérie Massadia. Nana is four years old and lives in a stone house beyond the forest. Returning home from school one afternoon, all she finds in the house is silence. NANA is a journey into the darkness of her childhood. The world as she sees it.
Déjà Vu 3D. At 6 pm the Elder Museum of Science and Technology's screening room will be taken by Long Day's Journey into the Night (China, 2018, 133 min.), by Bi Gan. In the Chinese film, Luo Hongwu returns to Kaili, his hometown, after he had fled a few years before. In this city, he will try to seek out the woman he loved once and couldn't wipe out of his mind. His name was Wan Qiwen…
The Film Festival's full program is available at lpafilmfestival.com, and tickets are on sale through their seats' traditional portals: entrees.es for Miller's programming (Camera Obscura, The Freakiest Afternoon and certain special sessions related to French filmmaker Chris Marker's centenary anniversary); and at cinesa.es (Cinesa's website), which offers the rest of the program, except for Déjà Vu, which will be screened at the Elder Museum of Science and Technology (where MECAS will be held, too).