M25| 22:00h
CANARIAS CINEMA PARTY
Free entrance
Doors opening 21:30 h
|YUL BALLESTEROS CANARIAN QUINTET|
22:00h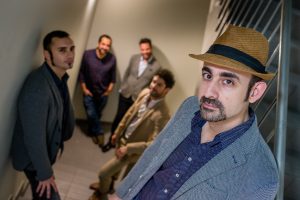 The Yul Ballesteros Canarian Quintet will have the enormous pleasure and responsibility of paying tribute to the great French musician, Michel Legrand. The performance will revolve mainly on the works of Legrand awarded with the Oscar and belonging to the films THE THOMAS CROWN AFFAIR, SUMMER OF '42 and YENTL. Yul Ballesteros, taking as reference the melodies of these pieces, develops some arrangements for the formation of jazz quintet (guitar, piano, drums, double bass and saxophone) made for the occasion. They will also explore Legrand's career directly related to jazz, with songs like Round Midnight or I Love Paris, or pieces as memorable as Les Parapluies de Cherbourg. It is a huge challenge for this Yul Ballesteros Canarian Quintet to take to the stage the work of such a special author and who recorded with great jazz references such as Miles Davis, Bill Evans, Coltrane or Hank Jones.
|DJ MONO/STEREO SELECTOR|
23:15h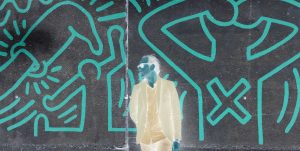 Soul's sound traces on the hill of whispered dreams… DJ Mono/Stereo Selector is the pseudonym of Victor J. Rosales, programmer of the Las Palmas de Gran Canaria International Film Festival and resident dj of The Monkey Nights when films allow it. Pop, rock, electronica, jazz-funk… eclecticism for massive minorities.