The documentary, a French-Chinese production, by director Wang Bing, competes for the Cajamar Foundation Golden Lady Harimaguada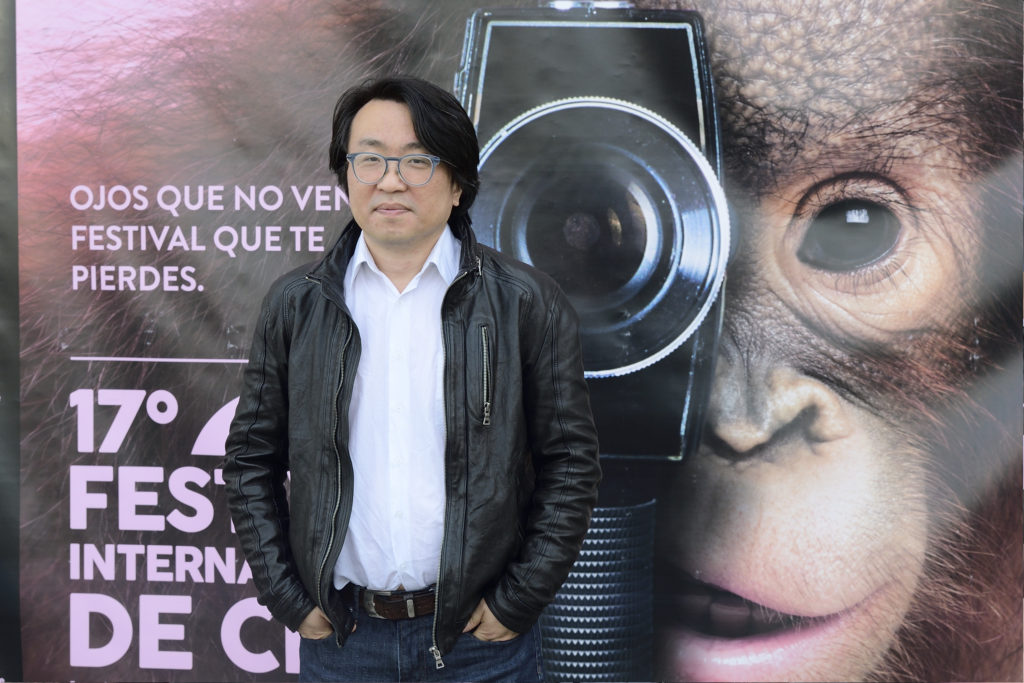 Las Palmas de Gran Canaria, Sunday, April 2, 2017. The documentary Bitter Money, a French-Chinese production competing in the Official Section of Las Palmas de Gran Canaria International Film Festival, depicts a reality "Chinese authorities dislike", a rough portrayal of the "miserable" conditions under which many workers live and that are exportable to other countries, said today Vicent Wang, its producer, after the press screening.
Producer of most of Tsai Ming-liang's work, one of contemporary cinema's referential authors, Vicent Wang defended the Chinese director's work, a rough depiction of society in an industrial city of Eastern China. The film won the Orizzonti section's Best Screenplay at the Venice Festival.
Wang Bing devoted two years to capture, with thousands of recording hours, the daily life of these big-city workers who has traveled there from other parts of the country looking for an opportunity to be successful. "A miserable reality that not only happens in China, that's why it's important to show it", explained its producer.
One of the themes most shown in the film is the obsession with money, something the producer lamented, because it has become the "main principle" moving young people encouraged by authorities.
Vicent Wang explained that the most complicated thing for Wang Bing "was remaining as a distant witness" and focus the camera on scenes like the one in which a woman is beat up by her husband in the presence of indifferent witnesses. "This is a sample of the constant frenzy experienced in these cities", he pointed out.
In the midst of bad living conditions and violent and oppressive situations, surprises, according to the producer, "the director's discretion with a small camera who nobody saw as a harmful agent".
The Las Palmas de Gran Canaria International Film Festival has programmed throughout its editions five films produced Vicent Wang – Goodbye, Dragon (2003, Tsai Ming-liang); The Wayward Cloud (2005, Tsai Ming-liang) (executive producer); VISAGE, (2009, Tsai Ming-liang); Stray Dogs (2013, Tsai Ming-liang) and Journey to the West (2014, Tsai Ming-liang).
Besides, he is involved in other Asian and European filmmakers' works, such as LE DOS ROUGE (2014), a film starring Jeanne Balibar and Bertrand Bonello, author of COSMODRAMA, included in the Festival's No Future cycle; PEACE TO US IN OUR DREAMS (2015, Sarunas Bartas); O Ornitologo (2016, Joao Pedro Rodrigues); The Road to Mandalay (Midi Z).