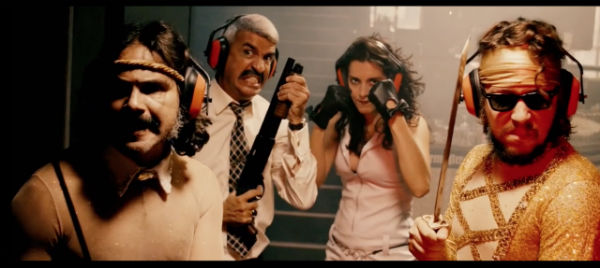 ---
Screenplay
Jose Ramallo, Sergio G. Ramos, Vasni J. Ramos
---
Cinematography
Gabriel García
---
Producer
El Hombre Invisible Films [Spa]
---
Cast
Jose J. Ramallo, Sergio G. Ramos, Víctor Hubara, Jorge Galván, Carla Boricó, JosÉ Luis de Madariaga.
---
Synopsis
The film depicts the apocalyptic battle between a couple of loser cops and a supervillain musician called Papa Voodoo, who turns those who listen to his music into zombies. A battle full of kung fu, Mexican wrestling, voodoo, zombies, love and the paranormal knowledge of a priest expert in using katanas… And all to the beat of funk.
---
---
World Sales-Distribution
El hombre invisible films , Canary Island Connection
---
Filmography
Vasni Josedec Ramos
SPAIN,1978

FILMOGRAPHY:

2016 HÉROE [short]
2015 WHAT'S UP! [short]
2009 BUENAS NOCHES [short]
---
Notes
Festivals: Cutrecon, Madrid.


---