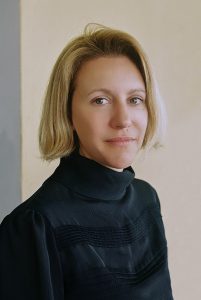 Director, screenwriter and independent producer, founder of the production company Alba Sotorra SL, specialized in the production of feature films for international audiences. Her films are created from a gender viewpoint, linked to the social and political reality of the time.
Among her most notable works as a director, there are THE RETURN: LIFE AFTER ISIS (2021, SXSW, Hot Docs, Sheffield), Goya, RTS and Rose d'Or Awards nominee and winner of the Gaudi Award for Best Documentary, Audience Award and Reteena Award in DocsBarcelona, Special Mention of the Jury in Warsaw; COMMANDER ARIAN (2018, HotDocs, Shanghai, Sheffield), Gaudi Award nominee for Best Documentary; GAME OVER (2015), winner of the Gaudi Award for Best Documentary, and the recently released FRANCESCA AND LOVE (2022), which premiered at the Málaga Film Festival.
She is also the producer of works like THE END WILL BE SPECTACULAR (2020, Rotterdam, Kolkata), by Ersin Çelik, and MY EMPTINESS AND I (2022, Rotterdam, Málaga), by Adrián Silvestre, winner of the Jury Special Mention at the Málaga Film Festival. She currently has several projects underway: SICA (in post-production), by Carla Subirana; THE FORGOTTEN HISTORY (in production), Afghan director Roya Sadat's second feature film, and the animated feature film ROCK BOTTOM (in production), by María Trenor. She is also working on the development of the narrative features BONGOLAND, by Adrián Silvestre; WOLF GRRRLS! by the new director Claudia Estrada, and the documentaries READ MY BREASTS, by Anja Salomonowitz, and BREATHE, MOM, by Meri Collazos Solà and Joan Lopez Lloret.