 Director Rita Azevedo competes in the Official Section of the Film Festival with a fiction feature film in which women are the starting and finishing point
 The Portuguese filmmaker's film will be released in Spanish theaters next April 26th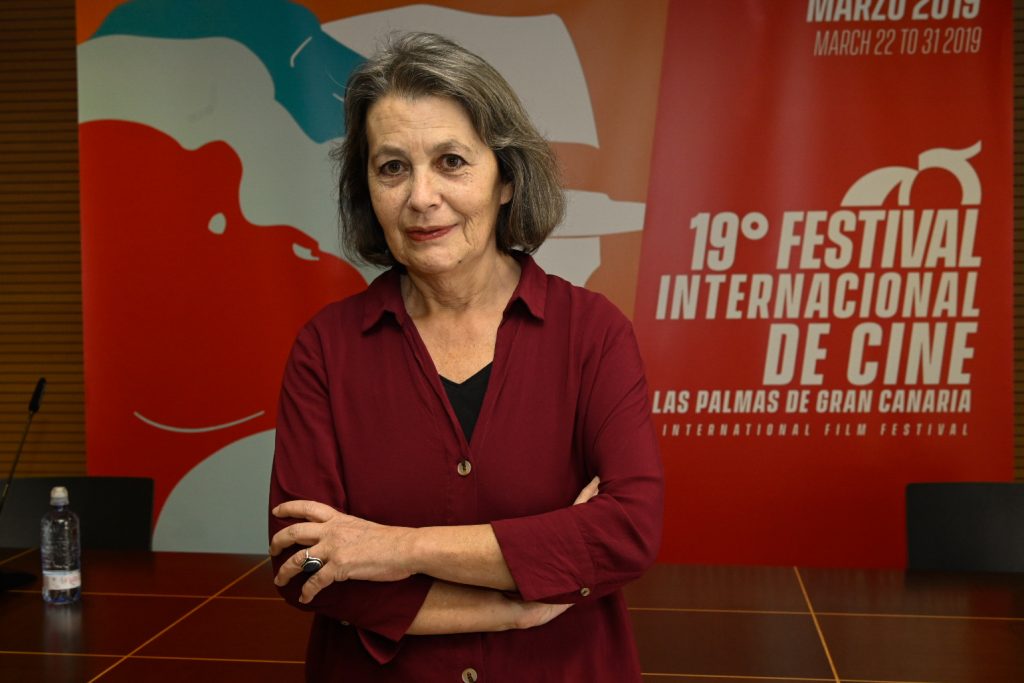 Las Palmas de Gran Canaria, Tuesday 26 March 2019.- One of the key figures in contemporary Portuguese cinema, Rita Azevedo Gomes, presented on Tuesday 26th her film A portuguesa (Portugal, 2018, 136 min.), an adaptation of Austrian Robert Musil's historical novel Die Portugiesin that she has taken to the big screen with such personality that it has become a powerful feminist story. In her fifth fiction work, Rita Azevedo has faced a significant literary challenge in which women are the starting and finishing point of the film.
Starting from "fables and fantasies", the director has enjoyed more "freedom and improvisation" to make a very aesthetic and slow work with a mise-en-scène that may cause one to notice certain theatrical treatment in its sophisticated dialogues, but always without any intention of becoming "a period film".
In A portuguesa, a title competing in the 19th Las Palmas de Gran Canaria International Film Festival's Official Section, the Portuguese filmmaker shows once again her love for classic literature with a result full of references to great works of art, literature and mysticism.
Set in the early 16th century but "with a true contact with reality", her protagonist is a woman who, in a dramatic context, has "a very special way of staying in life".
Starring Marcello Urgeghe, Rita Durão, Ingrid Caven, Pierre Léon, Luna Picoli-Truffaut and "a sensual" Clara Riedenstein, A portuguesa is an adaptation of Austrian Robert Musil's historical novel Die Portugiesin. Its director has managed, with this work, to capture the essence of the original story with enough personality to turn it into a delicate feminist tale.
The feature film is set in the north of Italy, where the von Ketten dispute the forces of the Episcopate of Trent. Herr Ketten seeks marriage in a distant country, Portugal, to stop fuelling the existing political conflicts. After their honeymoon journey back home, Ketten leaves again for the war. Eleven years later, rumours are running about the presence of 'the Portuguese woman' in his castle… Produced by Basilisco Filmes, the title was first released at tha Mar del Plata International Film Festival and will be in Spanish theaters next April 26th.
A portuguesa is the fifth fiction film of a director that started out in cinema through Manoel de Oliveira's work. Rita Azevedo took her first steps with him, about whom she filmed the documentary A 15ª Pedra, an excellent interview between the Portuguese master and critic João Bénard da Costa. A programmer herself, Azevedo has been in charge for over three decades of the Portuguese Film Archive's publications. She was the protagonist of a cycle in the Spanish Filmothèque in 2017 due to the release of her documentary film Correspondencias.
Despite her late recognition, Rita Azevedo's work has received nominations at festivals such as Locarno, BAFICI, Mar del Plata or Edinburgh, and her last documentary, Correspondencias, won the José Saramago Award for Best Documentary at Doclisboa and the Best Director Award at the Coimbra Caminhos do Cinema Português.