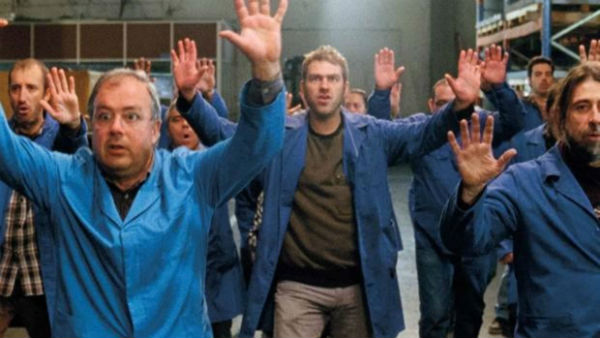 ---
Screenplay
Tiago Hespanha, Luisa Homem, Leonor Noivo, Pedro Pinho, Jorge Silva Melo
---
Cinematography
Vasco Viana
---
Producer
Terratreme Filmes [Por]
---
Cast
Carla Galvão, Daniele Incalcaterra, Hermínio Amaro, Joaquim Bichana Martins, José Smith Vargas, Njamy Sebastião
---
Synopsis
One night, a group of workers realizes that the administration is stealing machines and raw materials from their own factory. As they organize to survey the equipments and block the relocation of the production, they are forced to stand in their posts with no work to be done, as a form of retaliation, while the negotiations for a general lay off go on.
---
---
World Sales-Distribution
National Sales: La Aventura Audiovisual. Contacto Internacional: Films International.
---
Filmography
Pedro Pinho
PORTUGAL, 1977

FILMOGRAPHY:

2017 A FÁBRICA DE NADA (THE NOTHING FACTORY)
2014 AS CIDADES E AS TROCAS (TRADING CITIES)
2013 UM FIM DO MUNDO (THE END OF THE WORLD)
2008 BAB SEBTA
---
Notes
Festivals: Cannes, Toronto, Torino, Seville.
---