 The Film Festival presents in a special session the first work as filmmaker of the film critic and journalist
 The 20th Festival's full catalogue and schedule are available at lpafilmfestival.com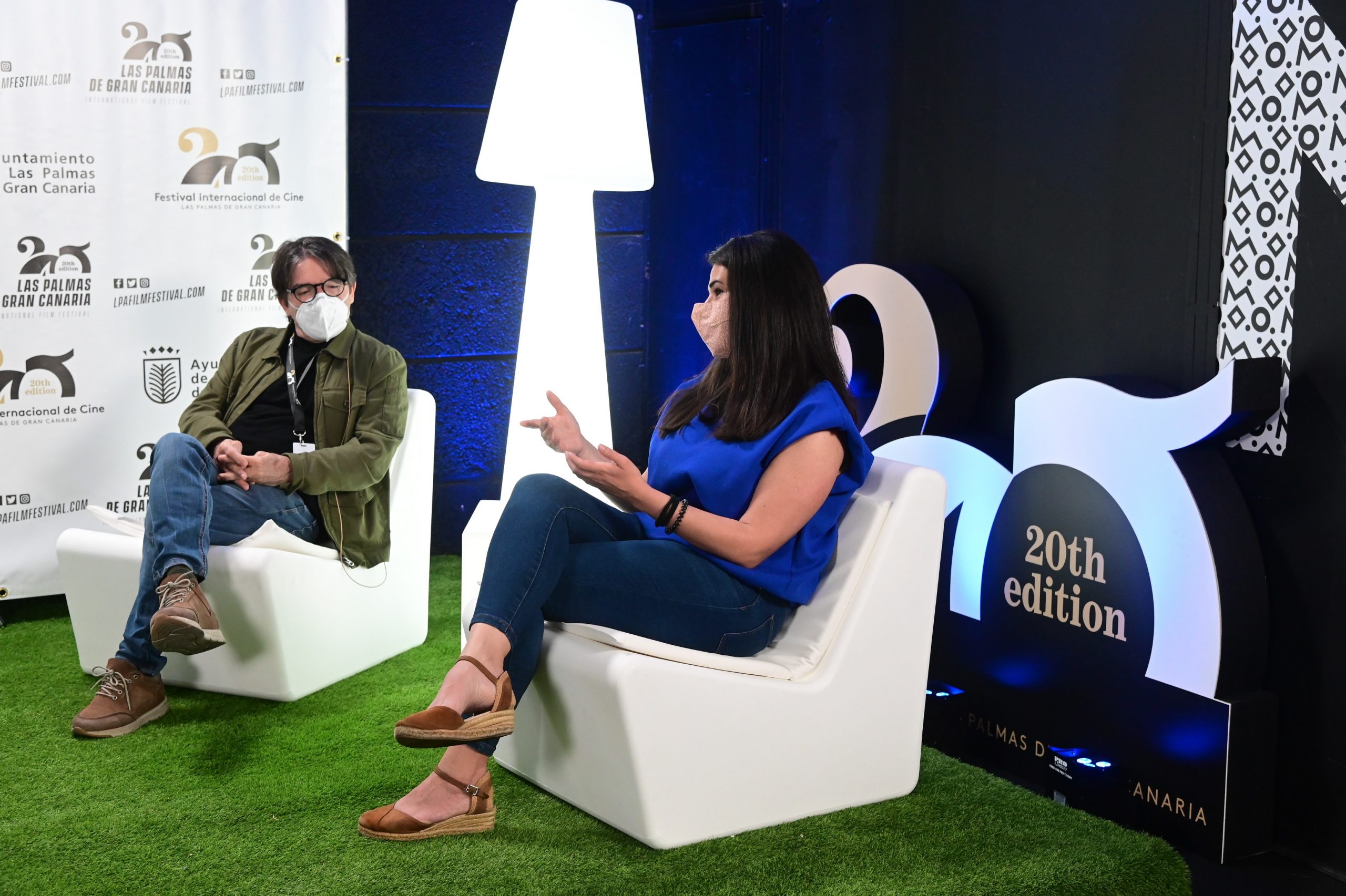 Las Palmas de Gran Canaria, Sunday 11 April, 2021.- Journalist Javier Tolentino, the person in charge of Radio 3's fabulous film show El séptimo sello and a regular of the Las Palmas de de Gran Canaria International Film Festival, has presented in this 20th edition his debut film Tehran Blues, a tribute to cinema and Iranian people.
In his first work as filmmaker, Tolentino shows all his love and fascination for Iran, its culture, music and people. Overlapping stories and characters in a kaleidoscope-like way, it avoids conventional narrative to be carried away in a sensitive and humanist journey that challenges prejudices and reveals fundamental and unknown aspects of Persian people. A poetical and committed song of love and respect that avoids the trivial and delves into the essential.
In a press meeting held this Sunday, Javier Tolentino explained that Tehran Blues is "a very personal take" on a cinema that always appealed to him. Also, he added, "this take on the people Iranian cinema has shown us" and his trips to Iranian festivals awoke "the curiosity to make my first film and walk a ground I know".
In Tehran Blues different faces show us an Iranian country where tradition and modernity coexist and clash. Through its music and people, Erfan Shafei invites us to discover a country as mysterious as it is cultured. He is a young Kurd, funny and ironic, who aspires to become a film director. He sings, writes poetry, lives with his parents and his parrot, but knows nothing about love… Erfan Shafei "is the metaphor for Iranian people" at whom Javier Tolentino looks.
In this portrait of Iranian society through its music and its inhabitants' daily live, Tolentino admits that there are constant allusions to Iranian cinema throughout the film because of the influence of many Iranian filmmakers, such as Abbas Kiarostami or Jafar Panahi, with whom he's been educated. But also, he said, there are other influences from that other international cinema that has helped to make "this sort or not of documentary film that means Tehran Blues".
On her behalf, Sandra Mora, producer of the documentary film, admitted that she realized how many prejudices and stereotypes were associated to Iran as a "very dangerous place. And as I was studying it, I realized what a wonder this country and Persian culture are". It's been, she admitted, "a pretty complicated process because it's not easy shooting in the country and obtaining the permits and press visas". This, she continued, "meant a lot of problems and it would've been impossible to make this film without having a local crew".
The Canary Islands, said the filmmaker, has a lot to do with this project since it was first presented at Miradas Doc. In Vegueta, he said, "it was devised, developed, the screenplay was written and the subtitles were prepared", so "it has a very warm and cinematographic percentage because somehow the film is influenced by the film movement that exists in the islands".
Music is crucial in Tehran Blues. Having the film being labeled as a musical, he maintained, "is a compliment". "We've always built our approach to Iran through music, which is vital and important in this country", so much so, he stressed, "that all the West is influenced in some way by all these trends coming from Iran through their music and musical instruments".
Specifically, there are three parts in the film's musical design: all the Persian music tradition; the song Un blues para Teherán, by renowned musician Walter Geromet and created from nostalgia and the dialogue between the West and the East; and the score that helps the film to have the cadence it needs "from its style and look", according to him.
The Film Festival's full program is available at lpafilmfestival.com, and tickets are on sale through their seats' traditional portals: entrees.es for Miller's programming (Camera Obscura, The Freakiest Afternoon and certain special sessions related to French filmmaker Chris Marker's centenary anniversary); and at cinesa.es (Cinesa's website), which offers the rest of the program, except for Déjà Vu, which will be screened at the Elder Museum of Science and Technology (where MECAS will be held, too).