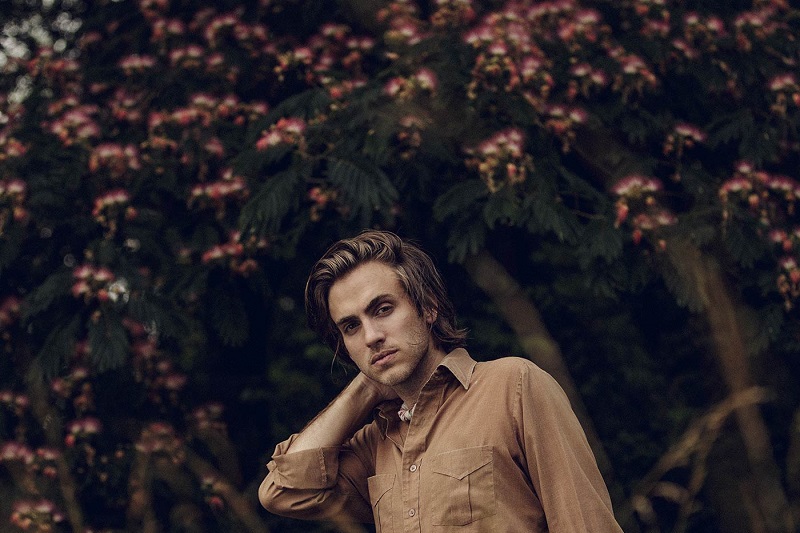 In addition to the twenty music documentaries the audience of the Festival will be able to watch this current edition, the MMF shall hold important concerts that will take different places within the city starting on Wednesday, April 11.
Regarding the Music Festival, this year MMF will have Andrew Combs, an artist from Nashville who will present his acclaimed third album "Canyons of My Mind" on Wednesday, April 11, at the Cicca Theater at 9pm (tickets are available at generaltickets.com), in which will be the only performance of his world tour in Spain.
The music schedule goes on with Guadalupe Plata's concert, an Andalusian power trio with a long career in national indie that will bring to MMF an overwhelming live show full of hits ranging from blues, rock & roll to boogie; and Cintia Lund, a promising Canarian artist of Swedish origin who will present her new album "New York Anthem" within a framework that makes her share the stage with Guadalupe Plata in a double program taking place at The Paper Club on Friday, April 13, at 10 pm (tickets available at ticketea.com).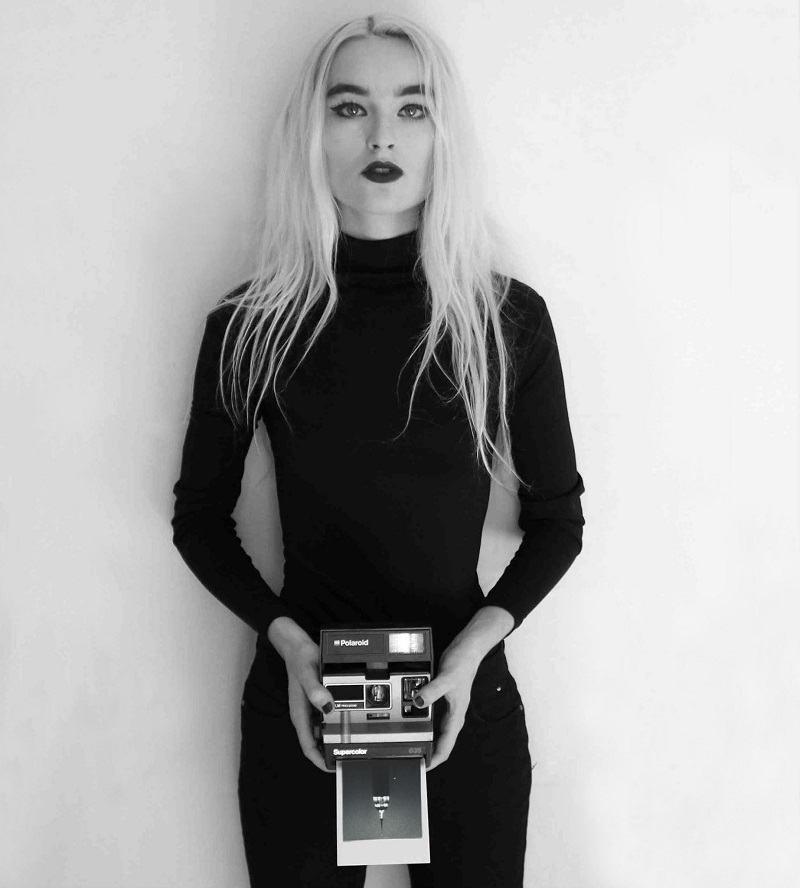 MMF will put an end to its music festival, as is already usual, at the unequaled Santa Ana Square on April 14 with groups such as Rufus T. Firefly, a band from Madrid that comes to present "Magnolia", one of the national albums of the year for publications such as El País or ABC; Digital 21, a talented and clever producer, DJ and multi-instrumentalist of sweet electronic music; Joana Serrat & The Great Canyoners, a minimalist and refined Catalan artist that will present her new album "Dripping Strings", a mixture of rocky sounds and the eternal touch of lap Steel.
The same day MMF includes the local performance of Nimañana, a Gran-canarian band led by Octavio Limiñana and made up of members from Volpe Band and Así se Murió, who will premiere the singles from their new EP "Dramones de Verano". The music schedule is completed with the island band Luz Futuro, playing on Thursday, April 12, at the Shack at 9.30 pm.
Showcases in screenings
A new feature of 2018, recovering the initial spirit of MMF's first edition, some of the screenings at the Monopol Multiplex will be accompanied by a brief music showcase explaining the artist or the theme of the documentary, thus joining the concepts that gave life to this festival. The trio formed by Takeo Takahashi, Tanausú Quintana and José Vera Bello will play in the introduction of Chasing Trane in an explanatory homage to the mythical jazz figure. Nashville's artist Andrew Combs will introduce with a brief performance the film Heartworn Highways Revisited, which is a collection of the new voices of the American song, in which he is one of the protagonists. Eric Clapton: A Life in 12 Bard will also have a music performance adapting the blues of the slow-hand master.
Meeting and workshop
Finally, MMF will offer a meeting/workshop on a relevant topic within its schedule. This year the content will focus on "Video-art: the highest expression of audiovisual freedom", taught by Miguel Digital 21, an artist that will also play at the music festival on Saturday, April 14, on the stage located at Plaza Santa Ana. This meeting will take place on Friday, April 13, at the Palacete Rodríguez Quegles. All the information related to the schedule of the Monopol Music Festival is now available at their website www.monopolmusicfestival.com.
MORE INFORMATION: MMF 2018 ARTISTS
JOANA SERRAT & THE GREAT CANYONERS
The albums of Dylan, Neil Young and James Taylor that a young Joana Serrat consumed at her parents' house in her native Vic left her a mark that, nowadays, despite the years passed and her evident evolution, is still noticeable in her music. Accordingly, her style is a captivating and hypnotic reading of American traditional folk and rock music that provides an extra of fascination and personality owing to her foreign perspective. Playing in the major leagues and with the blessing of artists such as songwriter Israel Nash (producer of his last and prominent album, Dripping Springs), the Catalan singer confirms herself as one of the most exportable products of our music scene.
GUADALUPE PLATA
The sounds of this band from Úbeda have all the necessary elements for a great show: vampire-like rock, psychotic guitars, a playful rhythmic base and a well-balanced menu of boogie, blues, and rock and roll with a little flamenco touch (so that the audience notices their members are from the deepest Andalusia), all of it embellished with some lyrics that make use of a large imaginary of death, alleys and petty animals. Little wonder they have become one of the most international renowned Spanish bands, having already in their possession awards such as the Impala Award for the best independent album in Europe. Their music has appeared, too, in shows such as Shameless (Showtime) or How to make it in America (HBO). Their live concerts, which are already hinted in their albums, that have rawness as a standard, are the definitive element that highlights this band as one belonging to the major leagues.
CINTIA LUND
The Canarian audience haven't have the chance yet of enjoying Cintia Lund, despite the fact that she could be considered, from an opportunist viewpoint, a local artist. Actually, although she was born in Las Palmas de Gran Canaria, her traveling spirit and an avalanche of cultures are an indivisible part of the Cintia Lund that now comes back to her native city turned into one of the breakout artists of Spanish independent music. She moved to Stockholm when she was only three months old, then to Brooklyn when she was seventeen, and from there she went to Madrid, where, being just twenty-three years old, she has signed up with Subterfuge to release a debut album in which are noticeable a lot of the influences she has accumulated throughout her journey. A sinuous and street rock, with a classical touch, but at the same time of perfect fitting within the current music scene. "I'm not a hipster", she sings in one of her songs; what is clear is that she does not need to follow any trend to captivate those who run into her proposal.
Cinta Lund will present on the stage of The Paper Club the songs of her last album "New York Anthem" while accompanied by Cristian Muñoz at drums (Texxcoco) and Yanara Espinosa with the guitar (Papaya).
ANDREW COMBS
The idea of a mythical Nashville where we can imagine we'll run in every corner into a folk singer of extreme sensitivity, broken heart and a song book that oozes the essence of American tradition fits perfectly with Andrew Combs, a Texan who lives in "the city of country" and who is already acknowledged as one of the outstanding voices of American music, as he is portrayed in the renowned documentary film Heartworn Highways Revisited. From there, he has given us three impeccable albums with devastating songs in which the classic is not in contradiction with his personality and the renewal of the genre, and in which the country-rock of big names such as Guy Clark or Townes Van Zandt go hand in hand with the melodic and melancholic sense of Nilsson.
Andrew Combs is undoubtedly one of those artists that are forging their paths in a rising and solid way within USA's national scene. He will bring to the Monopol Music Festival on Wednesday, April 11, at the CICCA Theater of Las Palmas de Gran Canaria his new album "Canyons Of My Mind", which has been praised by giants of the musical critic sphere such as Uncut, Mojo and Rolling Stone, after having travelled around cities such as New York, Washington, London, Berlin, Paris, Copenhagen, Nashville, Seattle, Stockholm, Manchester or Amsterdam in a long promotion tour. "This is a superb, emotionally poignant album that displays and expands Andrew Combs' impressive songwriting, musical and vocal talents", American Songwriter
RUFUS T. FIREFLY
The secret story of our planned obsolescence (2001) was the EP with which this band from Aranjuez began the second stage of their career, leaving behind the English they used in their first works. Far from seeming obsolete, Rufus T. Firefly keep very clear their musical intentions and tune their melodies as years and albums pass by, always counting on the essential complicity of the producer and musician Manuela Cabezalí. Last year they released the most solid of their works, Magnolia, in which they successfully face some changes regarding their original formation and improve their irresistible combination of psychedelia, progressive passages (which are not that far from those lovely first albums by Tame Impala) and intelligent pop. Without a doubt, they are one of the most solid and interesting bands within the national panorama.
NIMAÑANA
Rather that joining up, Nimañana was made official in the summer of 2013. Four brothers and friends who, after having shared half a life between music, mischief and pranks at their school playground, they decided to build this project by holding onto a handful of compositions. After a year of concerts, Alberto Limiñana's departure (a lifelong member) forced the band to a halt, resuming their activity in 2016. That year, Nimañana decided to release once again their project, with the addition of Alejandro Herón as a bass player, thus completing a formation that also included Italo de la Guardia (drums), Ner Suárez (guitar, keyboard and chorus) and Octavio Limiñana (guitar, voice and effects).
After earning a reputation as a great live band in this new phase, they released in 2018 Dramones de Verano, a studio EP that intends to be their letter of introduction. They promise Latin rhythms, pop melodies and electronic touches, like the ones that their new song Trápala anticipates. Without getting further away from heavy bases and progressive instruments, Nimañana mixes different styles with respect, but without qualms and always with rock as a connection.
LUZ FUTURO
Despite its members' youth, there is something in the music and references of Luz Futuro that brings us back to the darkest side of the eighties, which, even though is hard to admit it, are not that close to us in time nowadays. This Canarian duo, made up of Daniel Benavides and Alberto Rodríguez (who we have already seen separately on stage as part of groups so solid and far from Luz Futuro as are Pumuky or La Perra de Pavlov), define their beats as synth-wave, although there are some features of shoegaze and dark ambient in their music. With their heart and activity divided between the Islands and Berlin, they have played on exclusive stages so far, thus building a solid group of fans, while having released their first album LF Cassette (2016) exclusively, as its name indicates, in the not-that-obsolete analogic format. They announced a new album for 2018, so we'll have to keep our ears and spirit open.
DIGITAL 21
A pioneer of electronic music in the 90s in Spain when the 21th century and its sounds appeared to be something mysterious, Miguel López Mora has kept on breaking frontiers in music and video-art throughout the years, always under his war name, Digital 21. His multidisciplinary and unbiased conception of music marks his line of work, turning him in an example for his contemporaries and for all the generations that have come after him. Far from limiting himself to master the technological part, as many other DJs or electronic stars do, Digital 21 is also a multi-instrumentalist artist that firmly believes in the power of real instruments combined with machines to give intensity and life to his albums while preserving a feeling of real live concerts.
Currently, he combines meetings, courses and solo performances with his famous collaboration with Swedish Stefal Osdal (Placebo) in the duo called Digital 21 & Stefan Osdal.
MMF holds its fifth edition sponsored, as usual, by Dorada Especial. This year, as in the previous two editions, it is a part of the contents of the Film Festival, an event that depends on the Culture section of Las Palmas de Gran Canaria's City Council.